After winning the 2007 Diva Search competition, Eve Torres signed with WWE. The 38-year-old spent nearly six years as an active competitor in the Stamford-based company, during which she held the Divas Championship three times. However, she requested her release and left in January 2013.
Torres kissed some fellow superstars on-screen during her time in WWE, including John Cena and The Great Khali. During a Q&A session on her YouTube channel in April 2012, a fan asked the former Divas Champion to describe her experience kissing the Indian giant.
"Well, try to imagine your favorite, most delicious dessert, your happy place, all of your dreams come true, your favorite song, all the most amazing things of the world. It was better than all of those things," she answered. [3:50 - 4:12]
In addition to Torres, The Great Khali kissed a few other female superstars on-screen, including Mickie James, Lilian Garcia, and Beth Phoenix.
Another Ex-WWE star recently opened up about kissing Eve Torres. Check out his comments here.
---
Eve Torres enjoyed working with The Great Khali in WWE
The Great Khali made his debut in the Stamford-based company in 2006. He spent about eight years as an active competitor on SmackDown and Monday Night RAW before leaving the company in 2014 after his contract expired. He has since made several sporadic appearances.
Eve Torres was one of the superstars who worked with the Indian wrestling legend. In an interview with Zee News in 2012, the current WWE Ambassador praised the former world champion.
"The Great Khali is incredible. He is an international superstar and a movie star too. He is at the centre of attraction everywhere he goes. People are amazed by his huge size. He is a great competitor and a great kisser. I have kissed him on several occasions on Friday Night Smackdown. We have a good connection," she said. [H/T: WrestlingInc]
The Great Khali once had an embarrassing incident after walking into "the ladies' dressing room." Check out the story here.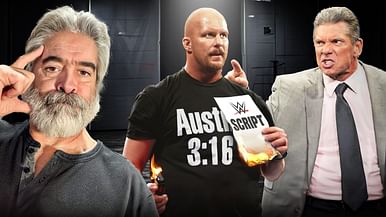 How Stone Cold was born in 2 minutes