Rhea Ripley has been throwing out challenges to anyone who would care to fight her. She was the one who challenged Natalya after the two had some less-than-friendly interactions and then defeated her at Night of Champions. Now after throwing out a challenge to Byron Saxton, she has received an answer from the former commentator.
At a recent WWE live event, Rhea Ripley was standing next to Saxton and intimidated him. The former wrestler and commentator also looked quite terrified, making the moment even funnier.
Since then Ripley has retweeted the moment with the caption, "Fight me Byron Saxton".
It's safe to say that Byron Saxton has no wish to enter a ring with her any time soon. He responded by retweeting Ripley, with his answer, declining the offer immediately.
"While I do appreciate the gesture, I will have to respectfully decline at this time @RheaRipley_WWE."
If Saxton were to enter a ring with Ripley, it would have to be an inter-gender match. The SmackDown Women's Champion has spoken about her wish to have a few inter-gender matches in the past as well.
---
Rhea Ripley has sent a message to whoever wins the Money in the Bank 2023
Ripley recently spoke about the winner of the Money in the Bank 2023 event. She said that she was not worried about whoever it was that won because she was going to prove just who she was.
"Look, I prove every single week why I'm the most dominant woman here in the WWE. So, whoever wins Money in the Bank, whoever becomes number-one contender at any point, I'm not really that worried because I'm just gonna prove to them once again exactly who Rhea Ripley is and what I am capable of. I'm gonna hold on to this championship for as long as I possibly can," she said.
For the moment, Money in the Bank qualification matches are underway. Zelina Vega has already qualified, while other slots are still up for grabs.
---
Who do you think can win the Women's Money in the Bank Ladder Match? Leave your thoughts in the comments section below.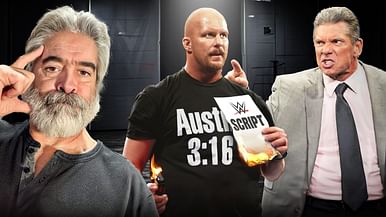 How Stone Cold was born in 2 minutes