Who is the next Tribal Chief? Paul Heyman revealed Roman Reigns' true plans on the opening segment of SmackDown. Although Roman wasn't present, he said that a key decision was to be made regarding Jey Uso and his future.
Jey Uso was told that he had to make a decision by today's episode of SmackDown. Roman Reigns said that by Friday, he had to choose between Jimmy Uso and The Bloodline. Given the history of Jey being the right-hand man, even Paul Heyman assumed that he would just fall in line.
As Paul Heyman found out, it wasn't that easy. But he did sweeten the deal a bit. He told Jey Uso that he was booked for a Championship match against Austin Theory.
That's right, not only did Heyman announce Jey Uso vs. Austin Theory for the US Title, but he also revealed Roman Reigns' plans for him. He said that Reigns views Jey Uso as the next Tribal Chief and the successor to his throne, not Solo Sikoa.
Jey Uso was admittedly conflicted but took up his offer on the US Title match.
It looks like The Wiseman has pulled some strings again, and Sami Zayn confronted Jey Uso backstage and had a surprisingly friendly interaction with him.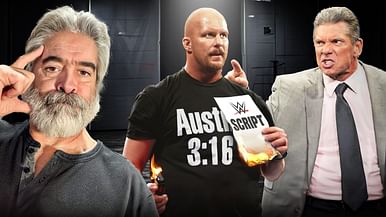 How Stone Cold was born in 2 minutes
Edited by Ashvinkumar Patil