WWE recently shelved Braun Strowman due to an injury, and there have been new reports regarding his future.
Strowman and Ricochet have been working as a tag team on WWE RAW for the past several months. The two were gearing up for something bigger when The Monster of All Monsters was pulled back due to an injury.
Strowman recently underwent a level 1 neck fusion surgery on his C4 and C5 vertebrae. Dr. Cordover performed the procedure at Andrews Sports Medicine & Orthopaedic Center in Birmingham, Alabama.
The latest update states that despite surgery, there isn't any official word on a time frame for Strowman's recovery or in-ring return. It means he is not expected to return to the ring anytime soon.
The report also states that The Monster of All Monsters was moved to WWE's internal injury list and taken off the board for any potential creative pitches even before he had surgery. It looks like the company expects him to be out for an extended period.
Braun Strowman has already begun his rehab and physical therapy on Tuesday. He posted an Instagram story to update his fans.
You can see a screenshot of the story below: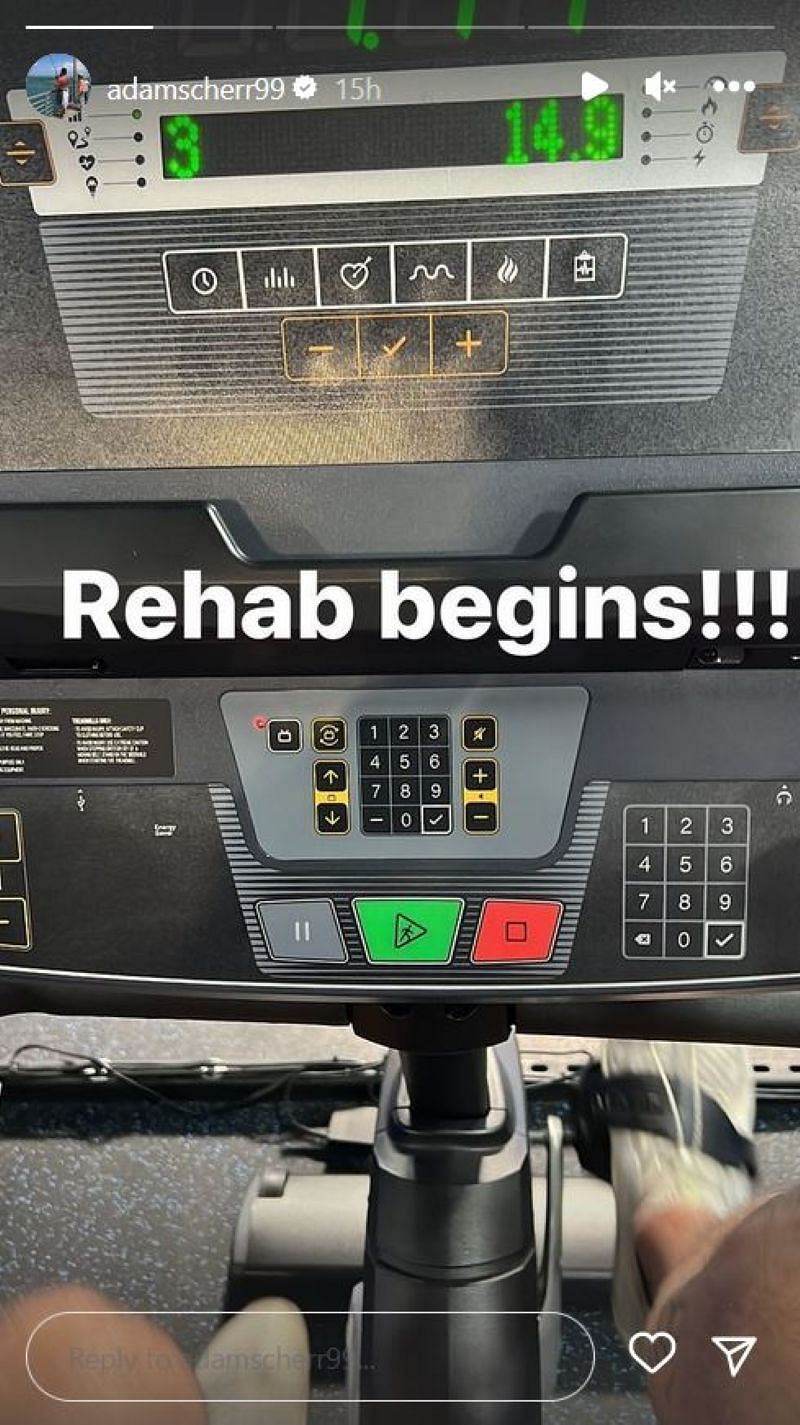 We at Sportskeeda wish Braun Strowman a quick recovery and hope to see him back in the ring soon.
---
WWE star Braun Strowman recently shared a graphic video following his neck surgery
Braun Strowman was released by WWE in June 2021 as part of many budget cuts during the pandemic. However, he returned to the company soon after, looking to make an even bigger impact in his second stint.
Strowman recently took to Twitter to share a video showing his surgery. The video was similar to the one he posted on Instagram to announce his injury a few days back.
You can check out the video here.
"Viewer discretion!! Gets a lil intense," Strowman wrote. "Video from my surgery at #AndrewsMedical with Dr. Cordover. Very nervous when I found out what was going on in my neck and can't thank WWE enough for taking such amazing care of me through such uncertain times. I'LL BE BACK!!!"
The Monster of All Monsters has overcome many hurdles to reach where he is today. He will likely come back stronger and get back in the top title picture, as he is a top draw for the company.
Which title should Braun Strowman go for following his return? Share your thoughts in the comments below.
A former WWE writer thinks Bronson Reed's push could be in jeopardy here.