Projecting the best matches for Brock Lesnar in the next 3 years
28.74K //
13 May 2015, 15:30 IST
Brock Lesnar, for those of you who haven't heard, had signed a new three-year contract during WrestleMania week with the WWE. That means viewers get to see the Beast Incarnate tear the house down for the next three years. It's also great news for the WWE as Lesnar is arguably their biggest draw, even though he has very limited appearances every year. Lesnar, especially as of late, has been booked as a relentless monster who doesn't stay down no matter what hits him. This opens a variety of booking opportunities, including powerhouse feuds, underdog sagas and more.
Judging by Lesnar's latest run in the company (2012 onwards), he has three or four matches every calendar year (2012: 2, 2013: 3, 2014: 4, 2015: 2 so far). With three years, three SummerSlams and three WrestleManias are almost certain. To be safe, this article will only add one more match to every calendar year, and it would be featured in the third largest pay-per-view: the Royal Rumble. That means that the most ideal bookings for nine of Lesnar's future matches will be looked at, starting with: (note: These are only opinion-based and have no certainty to actually take place)
Seth Rollins – SummerSlam 2015
This match is bound to happen. After losing his title in a spectacular series of events to Seth Rollins at WrestleMania 31, Brock Lesnar still has his rematch clause for his championship. He tried to invoke it on the Raw after WrestleMania, but Rollins had other plans, which caused Lesnar to throw a massive tantrum, in which he F5'd Michael Cole and a cameraman. He was written off television in an angle where Stephanie McMahon 'suspended' him. Lesnar will be back soon and he will be back with a revenge. What makes this match even more interesting is that Brock Lesnar wasn't the one who was pinned at WrestleMania, it was the other competitor in the match, Roman Reigns, who took the fall. It would be an excellent match as Rollins is a great wrestler and Brock Lesnar simply needs to bring his presence.
Dolph Ziggler – Royal Rumble 2016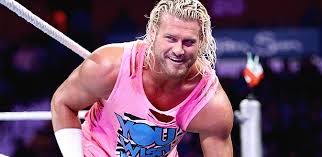 WWE have thrown Brock Lesnar into a random match before at the Royal Rumble. His match against The Big Show in 2014 seemed to be booked because the company had nothing else to do with him. That's what this match might seem like. There are no proper reasons for Brock Lesnar to face Dolph Ziggler, and Ziggler doesn't look like a legitimate threat to win. But it wouldn't be a loss for WWE to have this match be booked. It would be a masterstroke, because Dolph always delivers. His character has also been made to be resilient, as highlighted at Survivor Series last year where he outlasted three men to win the main event for his team. Although it may seem pointless, this match should happen some point down the line because it would be a brilliant one.
The Rock – WrestleMania 32
WrestleMania 32 takes place at the AT&T Stadium in Arlington, Texas, for which WWE plans to not only break its own attendance record of 93,173 from WrestleMania III, but also the all-time indoor attendance record of 108,713 (NBA All-Star Game 2010, also at AT&T Stadium). In order to achieve this, WWE is reportedly trying to bring in its biggest draws and legends to wrestle at the event. Shawn Michaels has allegedly turned down the offer, and Hulk Hogan has supposedly been given the nod by Vince McMahon if he is fit enough. The Rock will also be likely to work the event, and while it would seem logical to have him face Triple H, as a continuation from their short confrontation at WrestleMania 31, WWE would most likely want to book the long awaited Rock vs Brock match, which was actually supposed to happen at WrestleMania XXX, but could not due to The Rock's health. This would arguably be the biggest draw for the event, and it could turn out to be a good match as well, if The Rock doesn't show any ring rust.