WWE is not a new pro wrestling company by any stretch of the imagination. While the name World Wrestling Entertainment only officially began being used 21 years ago, the company has existed in some form since the 1950s.
70 years of the biggest wrestling promotion is incredibly impressive. Pro wrestling as a whole, however, existed for decades before Capitol Wrestling Corporation, the company's original name. Pro wrestling, as fans know it, has existed for over a hundred years.
Of course, that means that of the hundreds and thousands of legendary wrestlers who populated the sport, many are no longer with us. While there are numerous reasons for different men and women passing away, it is a reality that will never go away or change.
Sadly, some legendary figures have passed away in the first half of the year. This article will look at five names who are no longer with us and their impact on both World Wrestling Entertainment and the wrestling business as a whole.
Below are five WWE legends who passed away in the first half of 2023.
---
#5. Bushwhacker Butch passed away earlier this year
Bushwhacker Butch was born on October 21st, 1944. The New Zealand-born superstar first began wrestling professionally in 1964 alongside Luke. The two would go on to become known as The Sheepherders.
As the Sheepherders, Butch and Luke were one of the most dangerous tag teams in wrestling, often engaging in brutal, bloody bouts. This makes their eventual run in WWE as the goofy and funny tag team known as The Bushwhackers all the more impressive. They changed from violent and dangerous to loveable and goofy.
Sadly, Robert Miller, best known as Bushwhacker Butch, passed away on April 2, 2023, after flying to the United States for an autograph signing. He was 78 years old. Despite his passing, he and Luke's tag team career will be forever remembered by WWE fans.
---
#4. "Leaping" Lanny Poffo sadly passed away
Lanny Poffo was born on December 28th, 1954, in Calgary, Alberta, Canada, but grew up in the United States. He was the son of the legendary Angelo Poffo and the brother of the iconic Macho Man, Randy Savage.
Poffo first began wrestling in 1974, eventually becoming known for being part of an outlaw promotion run by his father that went to war with the Memphis territory's staple company, featuring the likes of Jerry "The King" Lawler and Bill Dundee. He eventually joined WWE in 1985, where he competed as Leaping Lanny Poffo and The Genius.
WWE Hall of Famer Hacksaw Jim Duggan revealed that Lanny passed away on February 2, 2023. He was 68 years old. He will be remembered for his family, outrageous shoot interviews, and being innovative in the ring, doing things that were uncommon in his era. Plus, The Genius is one of the most entertaining gimmicks of the era.
---
#3. Superstar Billy Graham changed the industry
Superstar Billy Graham was born on June 7th, 1943, in Phoenix, Arizona. He dabbled in various sports and athletic competitions in high school and after, including boxing, track & field, and bodybuilding.
Graham broke into pro wrestling in 1969, training under the legendary Stu Hart. He went on to become one of the most memorable superstars of all time. His incredible physique, flashy gear, and witty promos made him stand out among the crowd.
Sadly, the WWE Hall of Famer passed away on May 17th, 2023. He was 79 years old. The Superstar will be forever remembered both as a former WWE Champion and as an influence on numerous top stars, including Hulk Hogan, Scott Steiner, and Jesse Ventura.
---
#2. Jerry Jarrett worked behind the scenes for WWE and elsewhere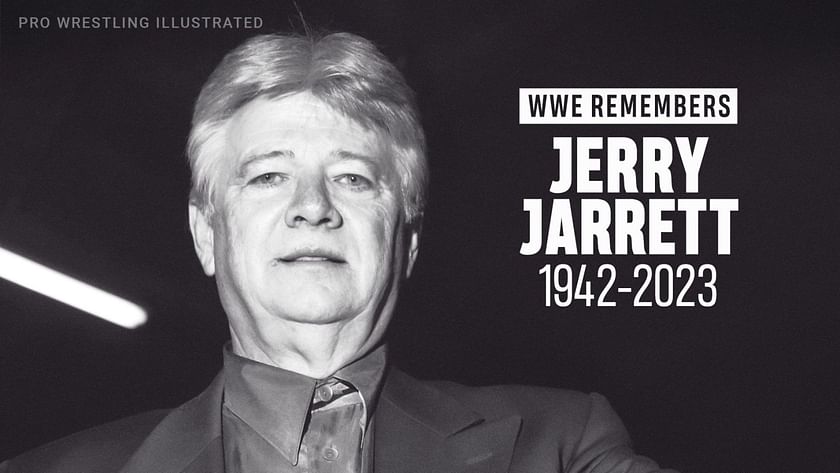 Jerry Jarrett was born in Nashville, Tennessee, on September 4th, 1942. His mother was Christine "Teeny" Jarrett, a ticket vendor for the Memphis territory. She eventually gained more power in the company, and he began helping out in various ways behind the scenes.
Jarrett eventually became an in-ring performer, finding success in the territory. His biggest success, however, came behind the scenes. He eventually broke off and led his own promotion, becoming known as one of the best promoters of the era. He also worked behind the scenes for both WWE and WCW in the 1990s.
Sadly, Jerry Jarrett passed away on February 14, 2023. He was 80 years old. His legacy is kept alive both by the likes of Jim Cornette and Bruce Prichard, who regularly discuss him on their popular podcasts, and by WWE Hall of Famer Jeff Jarrett, Jerry's son.
---
#1. The Iron Sheik recently passed away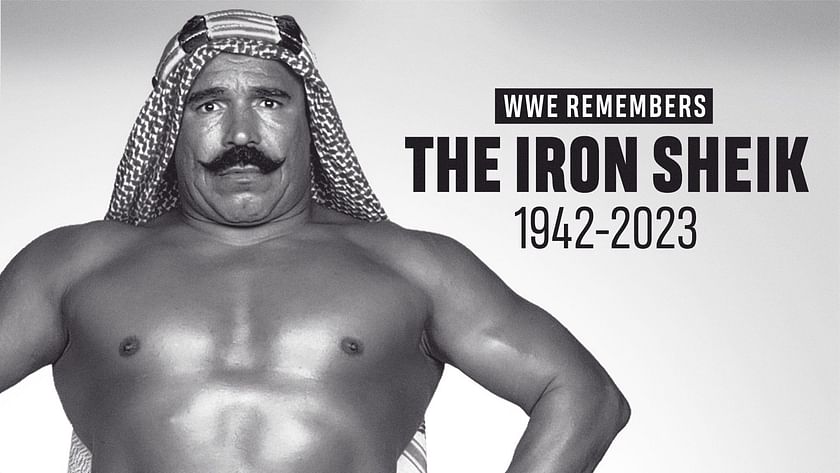 The Iron Sheik's story is an incredible one. The Hall of Famer was born in Iran on March 15th,1942. He was a successful amateur wrestler and the bodyguard for the Shah of Iran, but he left for the United States for a new life.
In the United States, Sheik trained under Verne Gagne in 1972 and debuted in 1973. He went on to have success all over, most notably winning the WWE Championship from Bob Backlund in 1983.
The legendary star passed away on June 7, 2023. He was 81 years old. On top of his wild antics, heat-generating persona, and memorable promos, The Iron Sheik may be best remembered for being the villain responsible for launching Hulkamania, which set WWE on a path towards record-breaking growth with Hulk Hogan's rise.