Survivor Series 2012: Predicting The Rest Of The Card
5.61K //
01 Nov 2012, 11:02 IST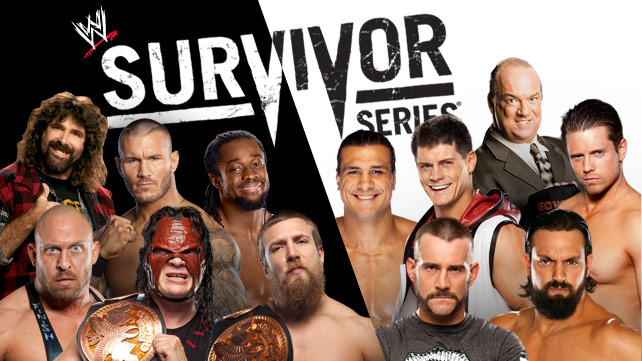 Well, Hell In A Cell has come and gone, and we are now on our way to Survivor Series. Survivor Series is always a good time of the year for the WWE, as they usually like to do something big for one of the big four PPV's. Although this year's Survivor Series match is somewhat intriguing, it's extremely odd and disappointing that there will not be a WWE Championship match, an Intercontinental Championship match, OR a Tag Team Championship match, which will probably leave the rest of the card a little hollow. Anyways, it's time for me to predict what other matches will be added to the card to the coming weeks.
John Cena vs. Dolph Ziggler
This is probably the most obvious of my choices, as these two have been in a mini-feud for the past week or so. The two men even came to blows on last night's Raw. Seeing as Vickie was the one who started this feud in the first place, it's almost official that this match will take place at Survivor Series.
Eve vs. AJ
This match will probably strike some as odd, but I have good reason to predict it. Eve has beaten Layla and Kaitlyn multiple times in the past month. There is no reason she should have another match with either of them. AJ has just returned to her role as a wrestler, and I feel like her feud with Vickie could somehow lead to a Divas Championship match, most likely with a "Win the title or get fired" stipulation.
Antonio Cesaro vs. R-Truth
During Antonio Cesaro's match with Kofi Kingston, the Miz attacked Kofi Kingston. Cesaro, being the heel that he is, joined in on the fight. R-Truth, as we all know, came in and made the save. Since there is no possible way that the Miz or Kofi will be in any other match at Survivor Series other than the one they are already booked in, I feel like the WWE is going to put R-Truth up against Cesaro.
This one is pretty obvious. Sheamus has a rematch clause, and unless he decides to not cash it in, he WILL face the Big Show at Survivor Series. I'm going to go ahead and guess that we're going to get a No DQ match this time.