AEW and NJPW shook up the wrestling world with last year's Forbidden Door show. At the event, Jon Moxley faced Hiroshi Tanahashi for the Interim AEW World title. Meanwhile, Jay White defended the IWGP World Heavyweight Championship against Adam Cole, Kazuchika Okada, and Hangman Page.
The whole concept of the event is to give fans dream matches between two different promotions. While it succeeded in doing just that, NJPW and AEW had a good working relationship due to several stars having worked for the Japanese company.
In the last few years, AEW has also worked with AAA and IMPACT Wrestling, and IMPACT has worked with NJPW. WWE even worked out a deal with Pro Wrestling NOAH this year when Shinsuke Nakamura was allowed to wrestle the Great Muta.
So if WWE further opens the Forbidden Door to work with AEW, what matches could fans expect to see? Here are five potential dream matches that could happen at a Forbidden Door event between WWE and AEW.
---
#5. Wardlow and Bobby Lashley would be a battle of powerhouses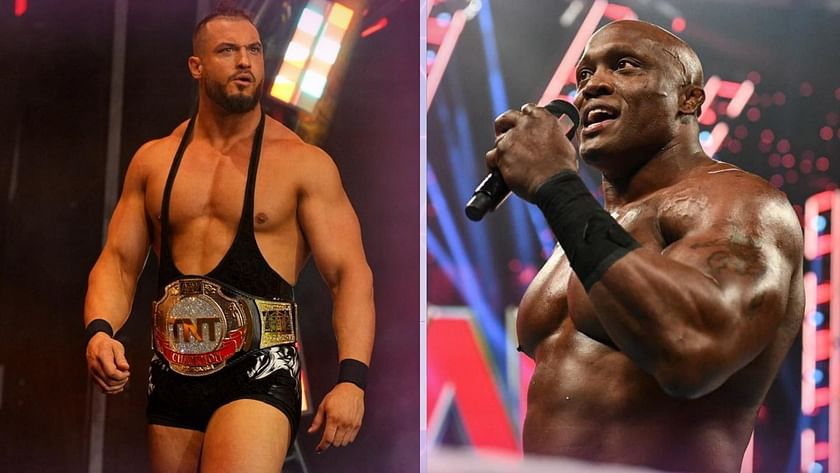 Brock Lesnar could make sense here as well, but he may not consider Wardlow a worthy opponent. Lashley is also one of the top stars in wrestling, but he's more of a full-time star.
Wardlow has had an up-and-down couple of years, winning the TNT title on three occasions. It was easy to see that he had "future star" written all over him. He may use an F-5 type move, but Mr. Mayhem facing Lashley would be a true test of strength.
The AEW star is younger and has more high-flying moves in his arsenal, including a Swanton off the top. Lashley, on the other hand, mixes submissions with power moves. Who would come out on top in a dream match at a Forbidden Door show?
---
#4. Forbidden Door could prove which is the top tag team in the world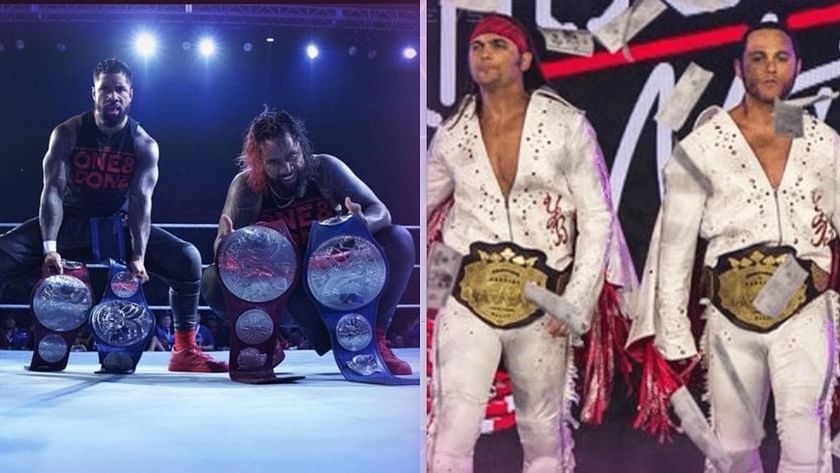 Some might say the New Day would be a better opponent for the Young Bucks, and they wouldn't be wrong. Both teams have a video game connection and a friendly rivalry that stretches back several years. But over the last two years, the Usos have been on top of the tag team world.
Their near two-year reign as SmackDown Tag Team Champs solidified their spot in the record books. The Bloodline angle will also go down as one of the best in wrestling history.
Nick and Matt Jackson have long been regarded as one of the top teams in the industry. Depending on who you ask, they are the best team in the world. A potential showdown at a Forbidden Door event would allow the two teams to prove who truly is the best.
---
#3. The Man could visit the DMD at Forbidden Door
From AEW's onset, it was evident that Britt Baker was being primed as the top star of the women's division. It took a heel turn, but the DMD turned into the company's top female performer. Her promos were the best in the division and she competed in several high-profile matches, including a bloody war with Thunder Rosa.
Becky Lynch is one of the top two women in pro wrestling and would go toe-to-toe with Baker in promos. Lynch is a little more complete in the ring than Baker, but both leave it all on the mat.
Bayley would also make sense due to both having 'role model' gimmicks at one point. If we're talking about the biggest stars in each promotion fighting at a potential Forbidden Door event, however, then Lynch and Baker would fill the spot.
Some would say Charlotte Flair, but Baker and The Man are years ahead of the Queen on the mic.
---
#2. Roman Reigns and MJF are currently both heel champions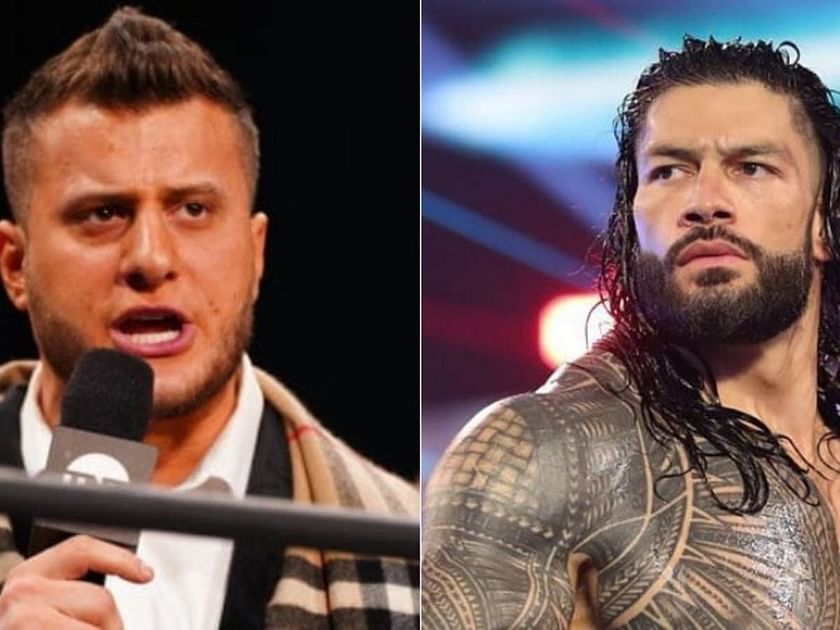 MJF's ability on the mic is among the best in all of pro wrestling. He can hold the crowd in the palm of his hands and is even capable of switching from heel to face and back again in the same promo. MJF is sort of a throwback, but he's so good at being bad that fans cheer for him.
Reigns was initially pushed hard as a top face, but it wasn't until his heel turn that fans really started getting behind him. He plays the overbearing mob boss type perfectly, but after over two years of ruling, the foundation is starting to crack.
While MJF would likely lead in the promo department, the two stars are currently atop their promotions. It would be a massive Champ vs. Champ match between someone who has been pushed as the GOAT (Reigns) vs. someone who might very well reach that spot (MJF).
---
#1. Seth Rollins and Kenny Omega are generational talents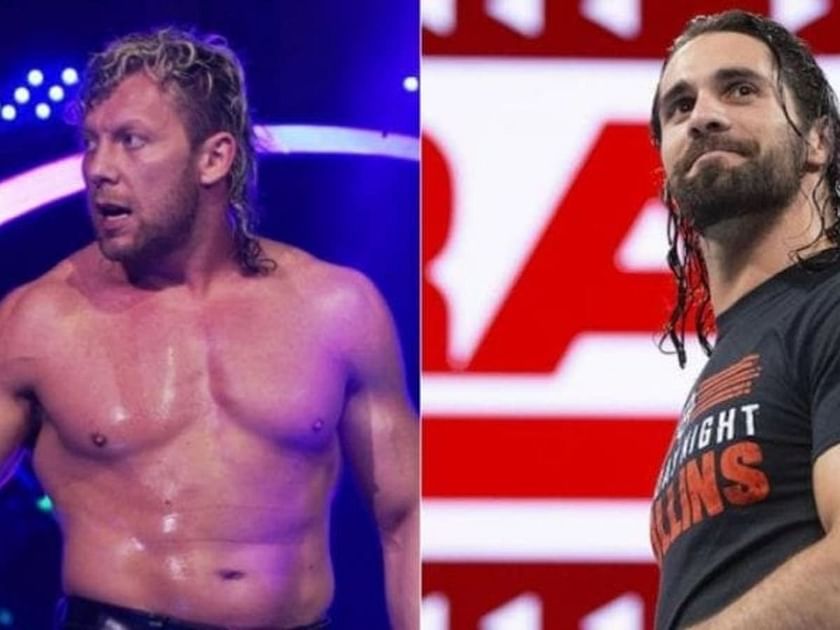 When dream matches between WWE and AEW are discussed, one that usually always comes up is Seth Rollins vs. Kenny Omega. Omega was considered the best wrestler on the planet while atop NJPW. He left to form AEW and has been one of its top stars.
His blend of power and speed is very similar to Seth Rollins. The Visionary delivers in every match but usually plays second fiddle to Reigns. Both stars are highly athletic, and Rollins' current persona is one of the most popular in recent history.
Some still consider Omega the best wrestler in the world, while others would say it's Rollins, Bryan Danielson, or Kazuchika Okada. If WWE and AEW booked a Forbidden Door event, then Omega and Rollins would be required to face each other. The current World Heavyweight Champ has even mentioned Omega as a dream opponent.
Braun Strowman reveals the greatest talker in history here