WWE: Flops from 8th July RAW
17.39K //
10 Jul 2013, 18:39 IST
The penultimate stop before the Money in the Bank PPV saw a couple of good television matches, along with a few shocking moments. The long awaited debut of the Wyatt Family resulted in Luke and Erick taking out the big red machine, Kane, as Bray Wyatt kneeled before the injured superstar with a sadistic laughter.
Other than that, Daniel Bryan defeated Sheamus while CM Punk defeated Randy Orton in the main event, after which Daniel Bryan came down to the ring and decked both the superstars out of the ring, and climbed the ladder to retrieve the Money in the Bank briefcase which was hung on top, to send a message to the remaining participants of the match. Let us now look at the flops of the show.
5. Christian is the new Michael McGillicutty!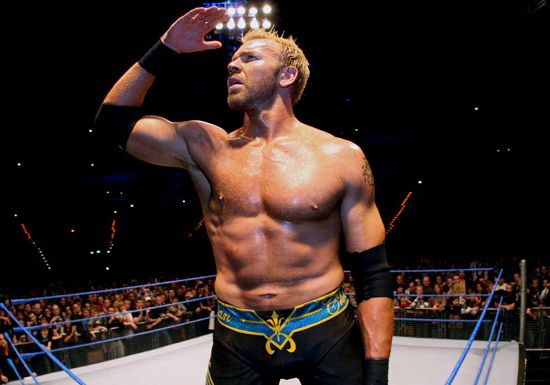 In what was an epic botch on the part of the production team, while Christian was making his way out for his match against Kane, the entrance screen showed his name to be 'Michael McGillicutty'. For those who don't know who he is/was, that was the former persona of one Curtis Axel when he was in NXT/a part of Team Nexus. Although that reduced the crowd and the fans to chuckle, I don't know how they got confused between 'Christian' and the other name. Maybe Sin Cara was a part of the production team? We can only imagine.