WWE: RAW Preview for 8th July
9.37K //
08 Jul 2013, 18:48 IST
The final stop before we reach WWE Money in the Bank PPV promises to be interesting, as we roll into the final episode of Monday Night RAW before the big PPV. The go-home RAW usually drives the point home, and puts in the missing pieces of the puzzle, as we head down to Baltimore, Maryland for what appears to be an exciting edition of RAW.
There are a lot of questions to be answered, a lot of new things which will inevitably change the foundations of the WWE, and all of that will unfold tonight. With merely days to go for the Money in the Bank PPV, the performers would look to send one final message, deliver the final blow and try to get into the heads of their opponents, as we head on to the biggest party of the Summer – Summerslam. So what can we expect from tonight's edition of Monday Night RAW? Let's find out.
5. Ryback's stock continues to plummet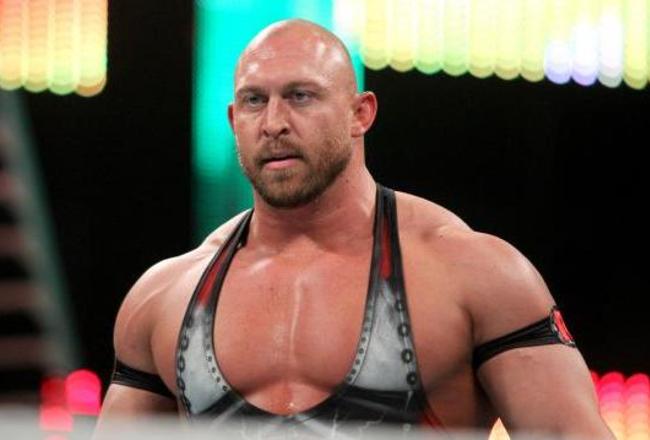 How many of us remember that Ryback main-evented the last PPV? The answer is, all of us. So I cannot find a reason why WWE continues to book him as a whiny weak character when he is supposed to be a dominant heel. Merely months ago, Ryback was destroying people, but now, he doesn't want to compete because he had a 'booboo' during one of his matches?
I've never been a fan of Ryback, but from main eventing a PPV to being buried quicker than Flair can say 'wooo' doesn't speak well about the direction the company is going in. Ryback is good as a dominant heel, and he pinned the WWE champion, albeit in a losing cause. When was the last time John Cena was pinned clean? No one remembers, and that is because it never happens. Ryback lost to Miz last week as he couldn't continue the match, and we will have to see what happens this week. Oh! and Ryback is set to collide with Chris Jericho at the Money in the Bank PPV.
4. Vickie Guerrero's job evaluation
This week on RAW, Vickie's job will be evaluated by the McMahons and Triple H. It is being speculated that Brad Maddox will be made the new GM of RAW, and I honestly cannot understand how or why people find him entertaining or remotely interesting. Other than being a lacky to Vickie and being involved in one HIAC match that no one remembers, Brad had nothing significant to offer on the main roster till date.
If WWE goes ahead and pulls the trigger with Maddox being the new authority figure, it will end up just like Mike Adamle, as a failed attempt on WWE's part. We need to wait and see how things go, as Vickie's on-screen role is on the line, and this can further the feud between the McMahons and Triple H in their power struggle saga.