WWE Royal Rumble 2015 match card & quick predictions
4.46K //
24 Jan 2015, 12:29 IST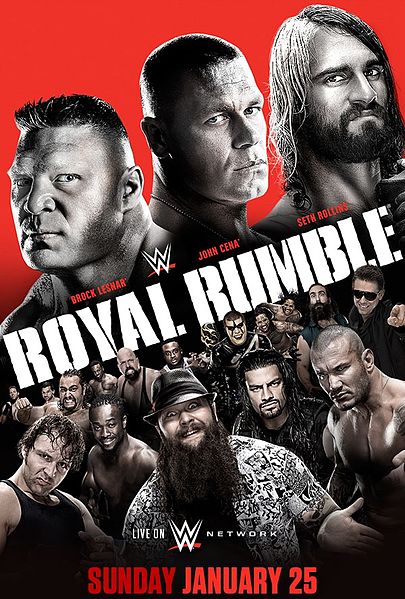 The road to Wrestlemaniabegins with The Royal Rumble, which is only mere days away and the card seems set in stone despite not featuring a 'singles' bout. The match card is filled with tag team matches , the imperative triple threat championship match and of course the rumble itself. Reigns, Bryan, Ambrose, Ziggler, and Wyatt are all top contenders to win and with the possible looming return of Orton and many other inevitable surprises, expect this year's rumble to excite beyond measure. Not to mention a triple threat championship match featuring the beast, superman himself and the future of WWE in what is sure to be an astounding bout brimming with numerous opportunities and possibilities. Below is the official match card for the event along with my own personal predictions.
Pre Show:
The New Day v Cesaro, Tyson Kidd & Adam Rose (elimination tag match)
Prediction: New Day wins
Real Show:
The Usos v The Miz & Damien Mizdow (tag team title match)
Prediction: Usos retain
The Bella Twins v Paige & Natalya
Prediction: Paige & Nattie win
The Ascension v The New Age Outlawz
Prediction: The Ascension wins
Brock Lesnar v Seth Rollins v John Cena (WWE Championship match)
Prediction: Lesnar retains
The Royal Rumble Match
Prediction: Ziggler wins by eliminating Reigns
Regardless of what happens, this year's Royal Rumble is sure to amaze and set the bar high for Wrestlemania. Please feel free to comment your rumble predictions below.
Darcy Willowhite