Welcome to this week's edition of Sportskeeda Wrestling's WWE Rumor Review, where we look back at big rumors from around a year ago and determine whether they were accurate. This time, we will feature a dive into the start of 2022.
Roman Reigns' absence at the Day 1 premium live event caused many changes heading into WrestleMania season. We shall find out how accurate the rumor mill was surrounding The Tribal Chief and Brock Lesnar's plans moving forward.
Meanwhile, more big names were released. There was also talk of real-life heat between former teammates. So, without further ado, let's get into the review.
---
#5. William Regal released by WWE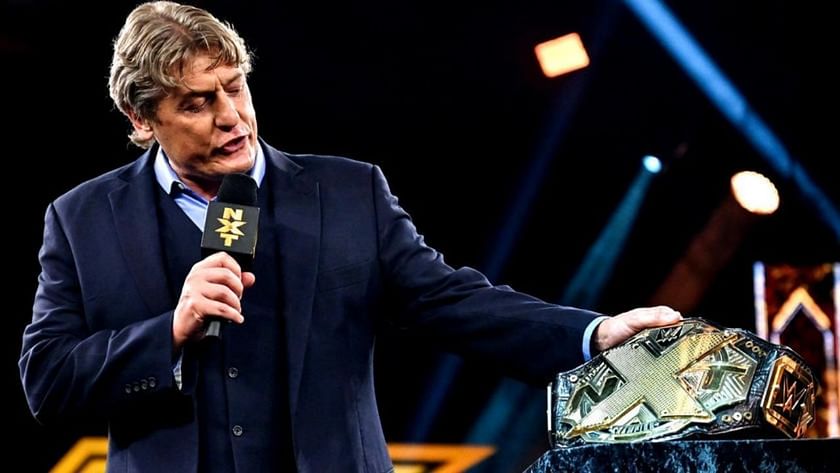 WWE began 2022 by releasing a bunch of major names who were part of NXT, with Mike Johnson of PWInsider reporting the mass cuts. He reported that William Regal was part of the releases, which turned out to be true.
The former NXT general manager was indeed let go at the start of last year and debuted for All Elite Wrestling at their Revolution pay-per-view in March. However, Regal has since returned to the company with Triple H as the Head of Creative.
---
#4. WWE's first Saudi Arabia visit of 2022
Saudi Arabia has been in the WWE rumor mill recently for different reasons, but 12 months ago, the company was simply gearing up for its bi-annual trip to the Kingdom. Andrew Zarian of the Mat Men Pro Wrestling podcast reported that the company would return to Saudi Arabia on February 19th, 2022.
That was correct, as Elimination Chamber took place in Jeddah on that very date. Roman Reigns defeated Goldberg and Brock Lesnar won the WWE Championship inside the Chamber in the show's main event. This booking decision directly affected the outcome of another rumor we will look at below.
---
#3. Rumored heat between Isaiah 'Swerve' Scott and Top Dolla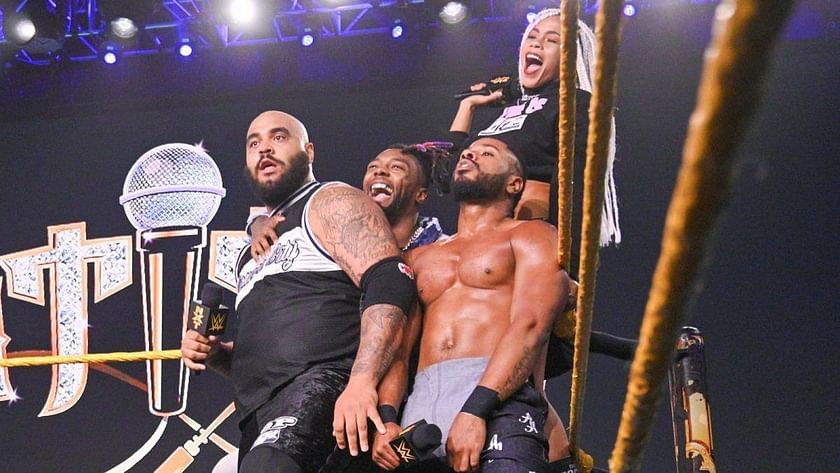 All members of Hit Row were released by WWE in November 2021, after which there were rumblings of real-life heat between two of the members of the group. Isaiah 'Swerve' Scott and Top Dolla allegedly unfollowed each other on Twitter, sparking these rumors.
However, both stars quickly confirmed there was no heat between them, rendering the whole thing inaccurate. Hit Row has since returned to the company, although Scott is no longer part of the group. He is currently in AEW under the name Swerve Strickland.
---
#2. Why was Drew McIntyre written off at Day 1?
Drew McIntyre defeated Madcap Moss at Day 1 but was attacked backstage by Moss and Happy Corbin. This was allegedly done to write him off television. Mike Johnson of PWInsider reported that The Scottish Warrior had been dealing with legitimate neck issues for at least several weeks.
This was true, as McIntyre himself detailed how scary the situation was before he could return to the ring. He returned to the Royal Rumble Match and continued to feud with Happy Corbin and Madcap Moss until WrestleMania 38.
---
#1. Plans for Roman Reigns and Brock Lesnar at WrestleMania 38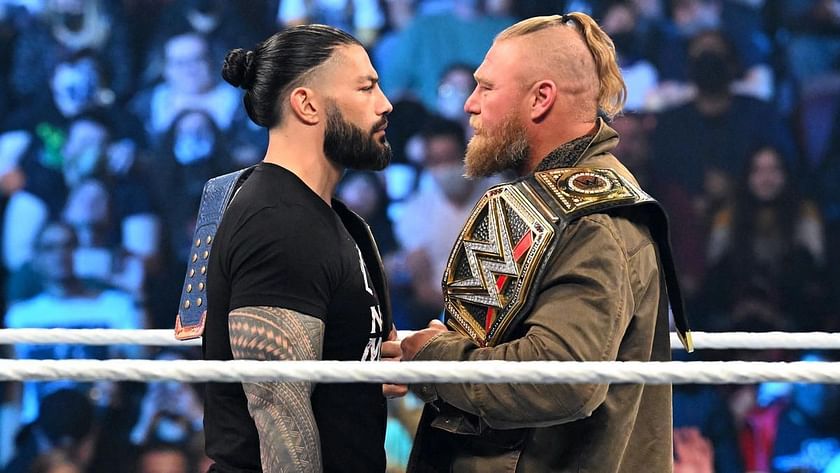 Brock Lesnar won the WWE Championship at Day 1 after Roman Reigns tested positive for COVID-19 and caused their Universal Title match to be canceled. Despite that, Reigns and Lesnar were still scheduled to face off at WrestleMania 38.
And according to some informed speculation by Bryan Alvarez of the Wrestling Observer, WWE planned to make it a Champion vs.Champion match. Despite all the twists and turns it took, that is exactly what happened.
Roman Reigns defeated Brock Lesnar to unify the world titles at The Show of Shows. Whether it was a good idea to do so is another discussion entirely, following rumors of the belts being separated again.
---
Make sure to stay updated on the world of WWE with our daily News and Rumor Roundups HERE.
Poll : Was unifying the WWE and Universal Championships the right decision?
44 votes
Edited by Ashvinkumar Patil