Alexa Bliss and Nikki Cross kicked off SmackDown and introduced us to the 2020 WWE Hall of Fame inductees before they were joined by the nWo. Nikki Cross was really excited and took a selfie before proceeding with the slightly awkward interview.
Bliss brought up the time Kevin Nash ended Goldberg's winning streak before Sami Zayn, Nakamura and Cesaro crashed the party. Sami introduced themselves before saying that it wasn't 1997 and they were the future.
The trios got in each other's faces and the nWo proposed a match. Sami said they weren't gonna give the nWo what they want: to make the headlines by facing Team Sami. Braun Strowman came out and wiped out Cesaro and Nakamura before cornering Sami in the ring with the nWo.
Sami used Alexa as a human shield before running out of the ring and retreating backstage. Strowman promised to deliver 'these hands' to them on Sunday before the segment was done.
---
Sasha Banks & Bayley vs. Naomi & Lacey Evans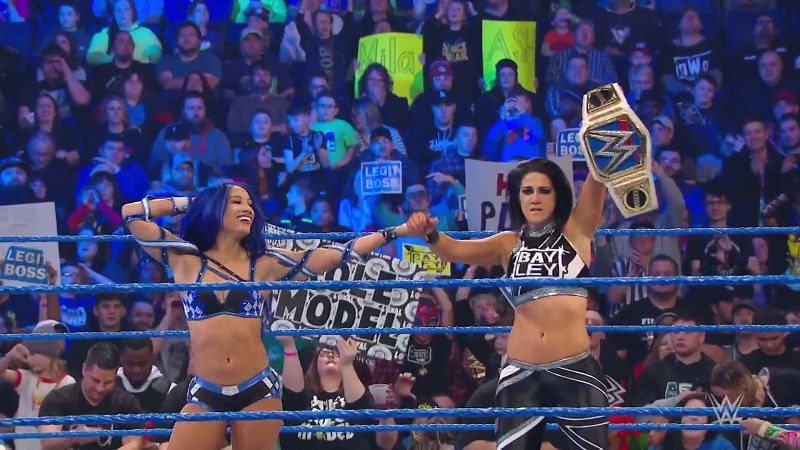 Evans and Banks kicked off the match and Bayley & Sasha dragged Lacey to their corner to beat the crap out of her. Lacey finally tagged in Naomi who took out Bayley & Sasha with a corkscrew plancha. A springboard crossbody on the inside gave her a near fall on Banks.
A rebound enzugiri knocked Banks down before Bayley distracted Naomi as she was setting up for the split-legged moonsault, allowing Banks to bring her down with a double knee shot to the face.
Result: Sasha Banks & Bayley def. Naomi & Lacey Evans
Match rating: B
Rate this match here.
---
Backstage, The New Day were confident about the Gauntlet match tonight.
Still Backstage, Bayley & Sasha pondered on how they were untouchable and Sasha revealed She was going to dedicated her album to Bayley.
---
Sheamus vs. Apollo Crews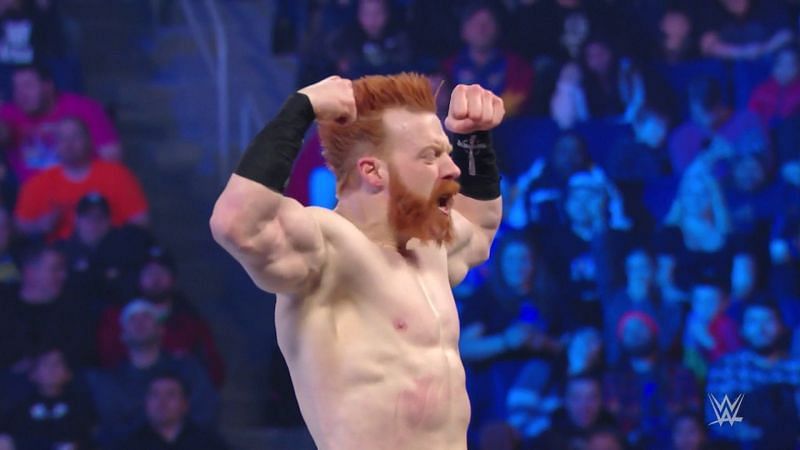 Crews hung Sheamus up on the top ropes early on and hit a standing crossbody on the mat. A Superkick and a standing moonsault gave him a two-count over 'the Fella'. Sheamus got up and shrugged off everything Crews threw at him. One Brogue Kick was all it took to knock Apollo out for good.
Result: Sheamus def. Apollo Crews
Match rating: C
Rate this match here.
---
Backstage, Gulak was pointing weaknesses in Daniel Bryan's moves before Bryan overheard him and challenged Gulak to a match at Elimination Chamber.
---
Carmella & Dana Brooke vs. Mandy Rose & Sonya Deville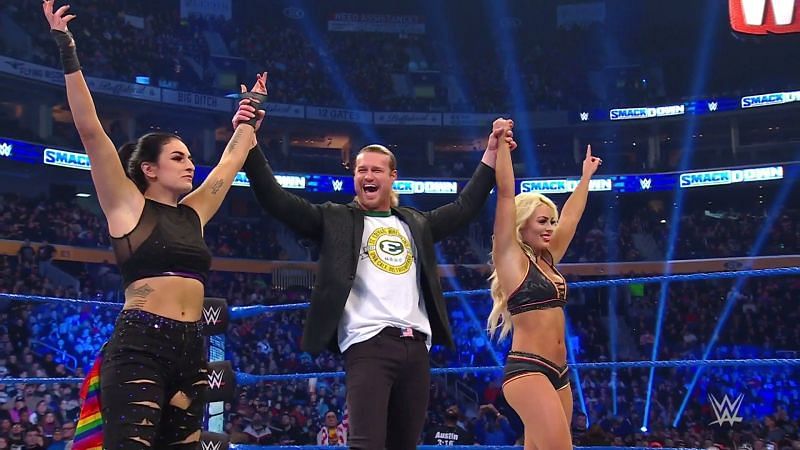 Dolph Ziggler joined Fire and Desire at ringside and was apparently invited by DeVille. Brooke and Carmella had a bit of advantage early on but to a distraction from Ziggler, a knee from Rose knocked out Dana Brooke's lights. Fire and Desire picked up the win thanks to Ziggler who made sure to gloat about it at the end.
Result: Mandy Rose & Sonya Deville
Match rating: B
Rate this match here.
---
FireFly Funhouse was next and Wyatt had a message for John Cena. Ramblin Rabbit claimed that John Cena destroyed Bray Wyatt six years ago at WrestleMania 30, which caused a downward spiral in Wyatt's life both professionally and personally.
Wyatt thanked Cena and forgave him for what he did six years ago. However, Cena was the reason that the Fiend was created, and the Fiend never forgives.
---
Backstage, King Corbin was dressed as the Burger King and claimed that Elias was the one who looks ridiculous.
Still backstage, Otis tried to patch things up with Mandy but she said it was too late.
---
Tag Team Gauntlet Match
The New Day and Heavy Machinery started us off and Tucker was in control against Kofi. Big E was tagged in so was Otis. E took a scoop slam before Tucker was tagged in for a double team.
Big E tagged in Kofi, allowing the former WWE Champion to take Tucker down with a series of flying strikes and the boom drop. Heavy Machinery hit the Trash Compactor for the pin on Big E.
The New Day were eliminated.
Tag Team Gauntlet Match (contd...)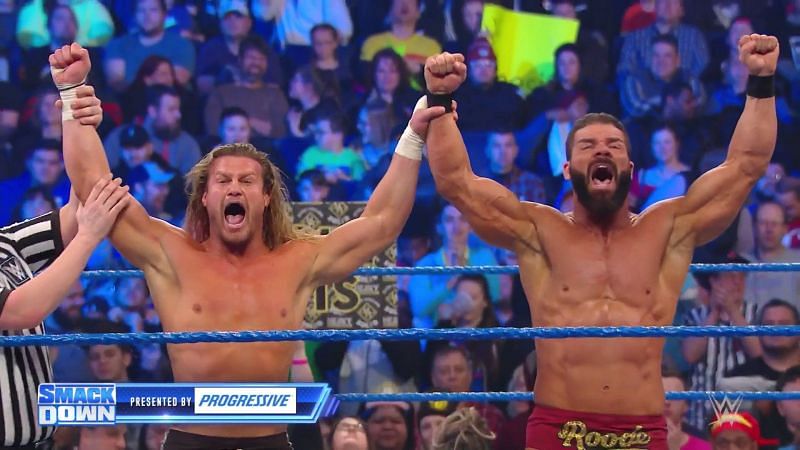 Lucha House Party were in next and Dorado was sent flying by Tucker with a tackle. Metalik took the tag and got a near fall on Tucker. Tucker locked in a half crab on Dorado and stomped on him. Otis hit the caterpillar for the win.
Lucha House Party were eliminated.
The Usos took to the ring and were in control early on and almost got Tucker with the Superkick but Tucker somehow reversed the pin and go the three count!
The Usos were eliminated.
The champs Miz and Morrison were up next and the Machinery were showing signs of wear. A 450 elbow drop would have gotten the win, but Otis broke up the pin just in time getting yet another surprise roll-up.
Miz and Morrison were eliminated.
After being eliminated, Miz and Morrison beat the crap out of Machinery on the outside. Ziggler and Roode were up next and the Tucker was just trying to hold and as Otis was out at ringside.
Otis recovered and took out Roode before Tucker made the tag. Otis shook off anything Roode could throw at him and Dolph sneaked in a tag. Otis was about to hit the Caterpillar on Roode but Ziggler hit the superkick and got the pin.
Result: Dolph Ziggler and Robert roode won the Gauntlet and will enter last at the Elimination Chamber match
Match rating: A
Rate this match here.
---
Episode rating: B
We got an awkward start with the nWo segment but it picked up by the end and the gauntlet match stole the show tonight.
Braun Strowman reveals the greatest talker in history here