Test Cricket Articles
London, April 18 (IANS/CMC) Sussex captain Ed Joyce says Barbadian seamer Chris Jordan is ready for Test cricket and is pushing for him to be ...
Fazal Mahmood in action against England, fourth Test, Oval, 1954 The English summer of 1954 was dull and wet, but from a cricketing perspective, it ...
Mitchell Johnson is considering retiring from limited overs cricket to prolong his Test career After having spearheaded his side to an Ashes ...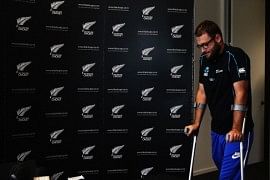 Daniel Vettori opts out of West Indies Test series  Wicket-keeper Luke Ronchi, who has so far been New Zealand's first choice glovesman in ...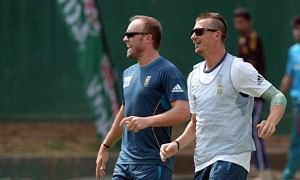 South Africa cricketers AB de Villiers (L) and Dale Steyn Cricket South Africa (CSA) today received a cheque of US$475,000 in recognition for its ...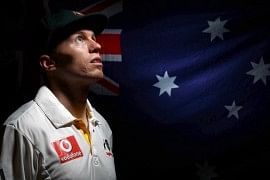 Peter Siddle: hard, hostile and hot to handle A toned and carefully nurtured fast bowling unit resembles a well-oiled machine, presenting a ...
Dubai, April 10 (IANS) The International Cricket Council (ICC) Thursday paved way for Associate members to gain Test status with the introduction of ...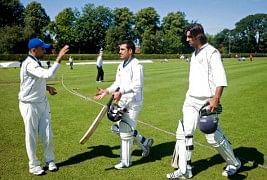 FILE PHOTO: Winners of the ICC Intercontinental Cup will now get a chance to play against the 10th ranked team for a chance to play Test ...
While we have seen stoppages due to bad light and rain on a number of occasions, a swarm of bees stopping play is something that doesn't happen ...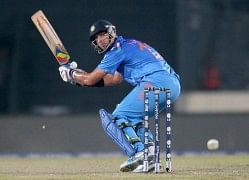 Yuvraj Singh's knock in World T20 final was a delight to watch for the fans of the game's longest version The Sri Lankan president ...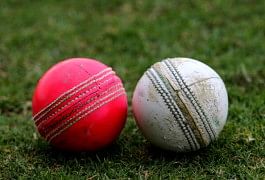 A view of the new day/night pink ball and the traditional white ball While the fans and administrators continue to monitor the progress of the pink ...