Test Cricket Articles
8
We all remember Kapil Dev hitting four consecutive sixes to avoid follow-on in England. He is the only Indian batsman to hit 4 consecutive sixes in Te ...
2K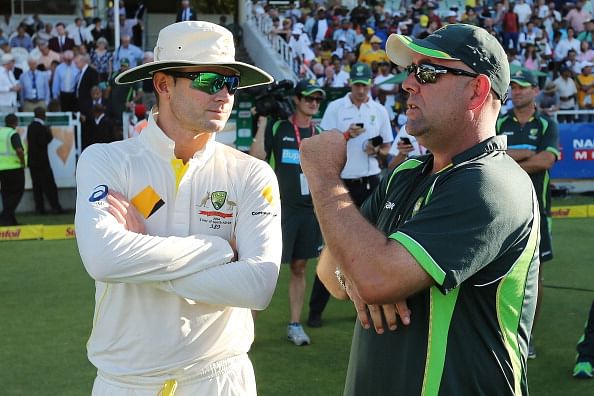 Michael Clarke(left) and Darren Lehmann(right) look on after day 5 of third test against South Africa at Sahara Park Newlan Almost a year ago, Mic ...
21K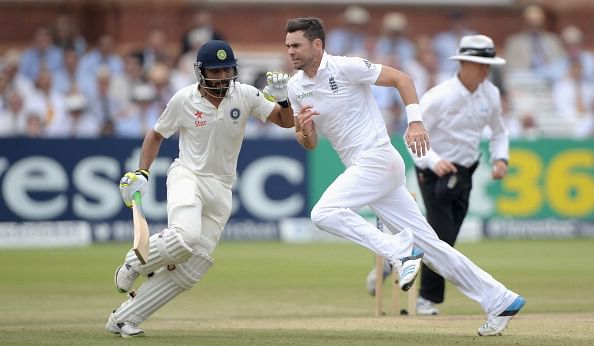 Ravindra Jadeja was fined 50% of his match fee Indian all-rounder Ravindra Jadeja has been fined 50% of his match fee after his altercation with E ...
7K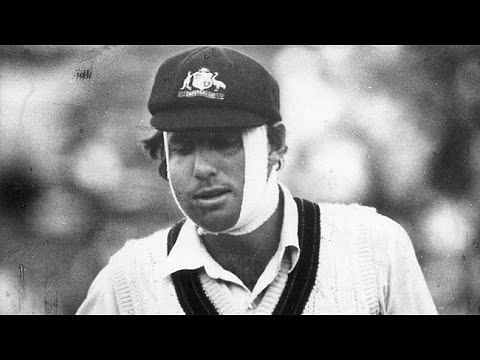 In the cenetary Test at Melbourne in 1977, Rick McCosker of Australia was out in the first innings in a very unlucky manner. A bouncer hit him on his ...
8K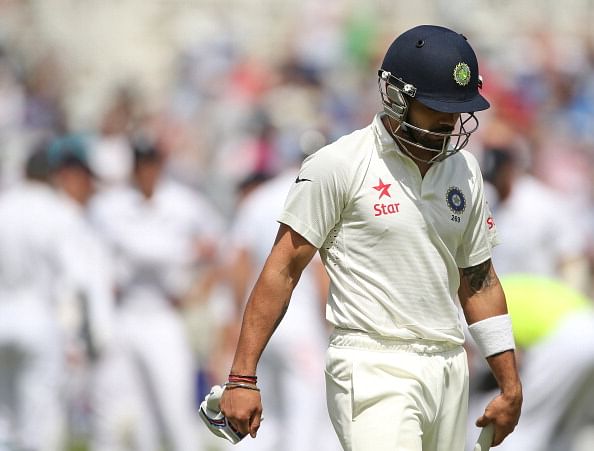 Virat Kohli's childhood coach has advised him to not play square of the wicket Despite India's bullish performance in England, one fai ...
14K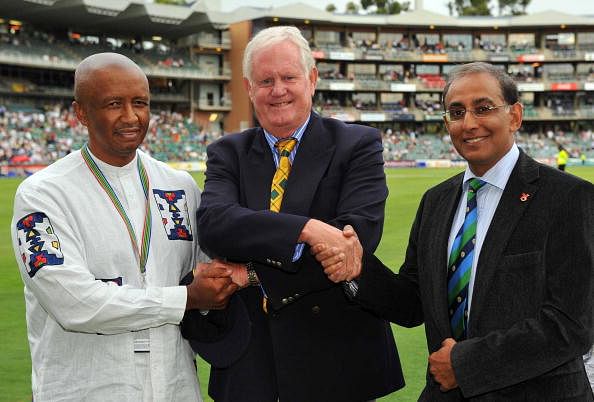 Graeme Pollock (centre) inducted into the ICC Hall of Fame Considering the immense contribution Graeme Pollock has made to world cricket, the news ...
561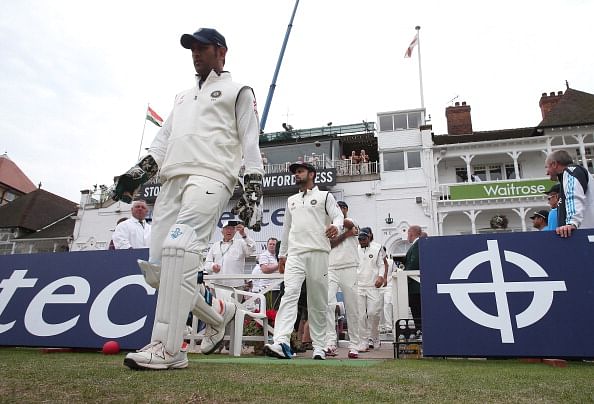 MS Dhoni leads his team out to the field of play Former Indian wicket-keeper Farokh Engineer has criticized MS Dhoni for his decision to stand a f ...
12K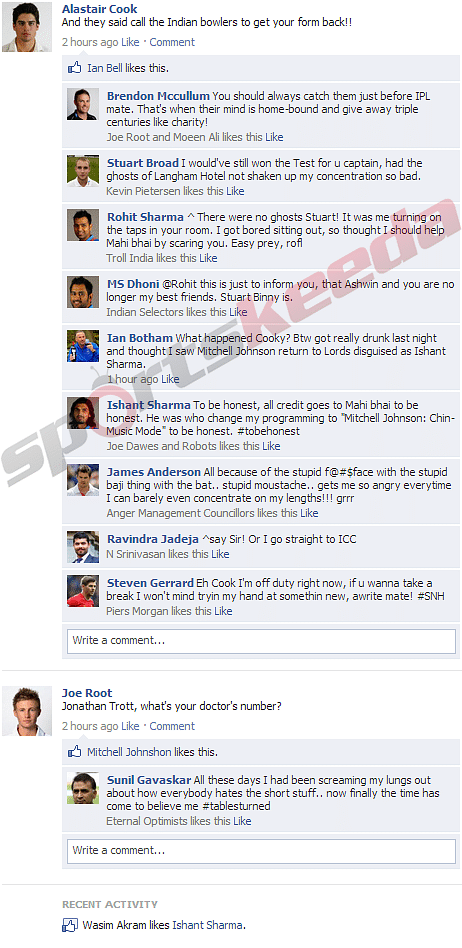 Disclaimer: This is a fake FB wall, and shouldn't be taken ...
291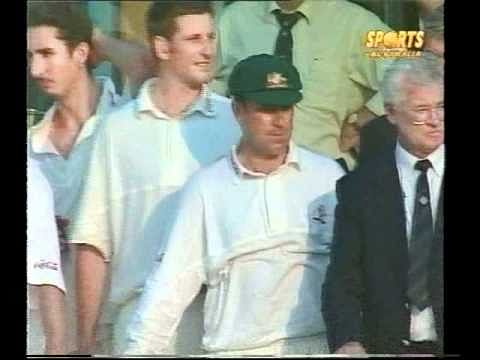 Here is a video of Australian leg-spinning great Shane Warne dancing in the balcony after an emphatic victory against England at Trent Bridge, which s ...
5K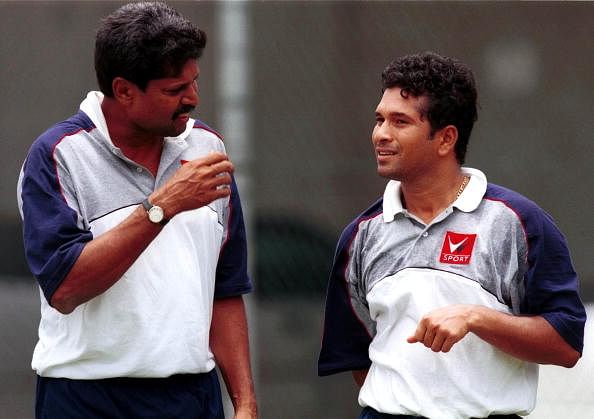 Kapil Dev (L) and Sachin Tendulkar In an attempt to create awareness against match fixing among the upcoming cricketers, the Board of Control for ...
69K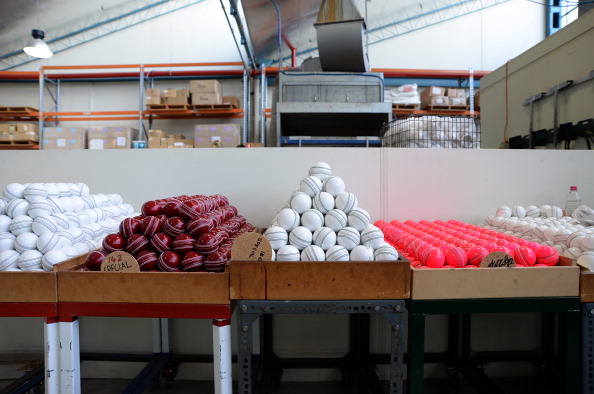 These small spheres can cause havoc on a cricket pitch, and are the most treasured objects for the bowling sides It is a little cherry, round and ...
23K
Ishant Sharma (right) Following Ishant Sharma's match-winning spell against England at Lord's in the just concluded Test match, Corner ...