With the release of Bungo Stray Dogs season 4 episode 11, the anime finally revealed the goal behind the Five Deadly Omens' actions. The terrorist groups wanted to initiate their plans during the next full moon, meaning that Atsushi and Kyoka had some time to rescue the Armed Detective Agency.
The previous episode revealed the identity of the fifth Bloodhound member as Port Mafia's Michizo Tachihara revealed himself to be a secret agent. He wanted to avenge his older brother's death, and thus, wished to kill Yosano Akiko, whose ability forced his brother to end his life.
---
Bungo Stray Dogs season 4 episode 11: Ango Sakaguchi teams up with the Armed Detective Agency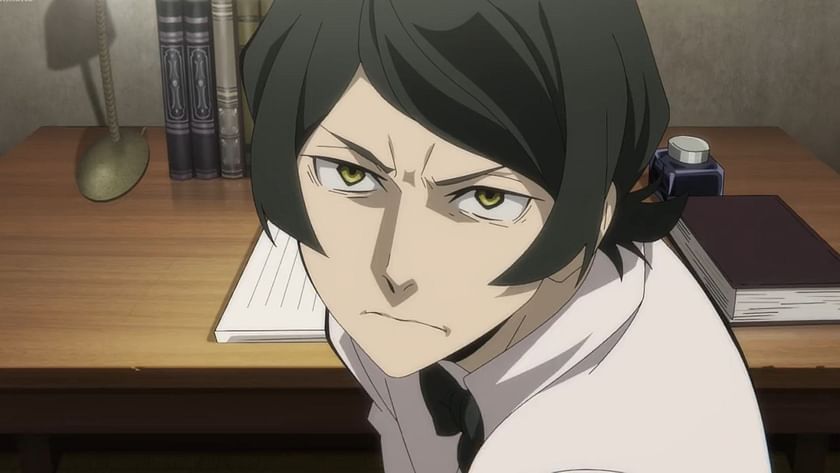 Bungo Stray Dogs season 4 episode 11, titled Jailbreak Chronicle, opened with Mushitaro Oguri enjoying his life in prison as Atsushi and Kyoka dropped into his cell to rescue him. They used Francis's Eyes of God to locate him, following which they used Kyoka's ability to infiltrate the bank and knock out the guards.
While Mushitaro initially refused to leave the cell, he immediately agreed to help the agency after Kyoka threatened to leak information about Yokomizo's manuscript. As they left the cell, Mushitaro tried to get Atsushi and Kyoka caught, however, he instantly chose to flee from the bank when he saw that Ango Sakaguchi had arrived to catch them.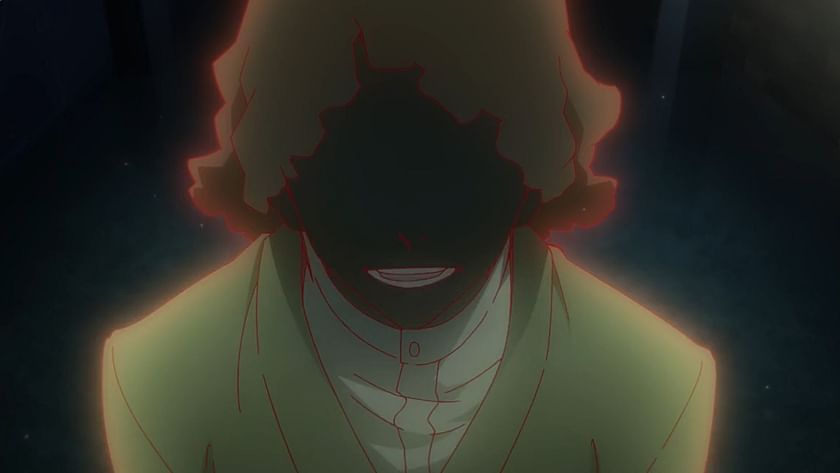 As per Mushitaro, Ango was a member of the Seventh Agency, the place he used to work for earlier. Given how terrible the organization was, Mushitaro could not risk getting caught again. Thus, the trio used Mushitaro's ability to get away and hide any evidence of them lurking inside the building. But moments later, Ango happened to corner them, following which Mushitaro remembered an escape plan his late friend had once told him about.
The trio escaped from the bank, soon after which Ango encountered them. He immobilized all three of them and hid them in a manhole. He then redirected his soldiers in the opposite direction before he fled with Atsushi, Kyoka, and Mushitaro. He revealed how he wasn't a Seventh Agency member and deceived his soldiers so that the Five Deadly Omens' members aren't able to identify their collaboration.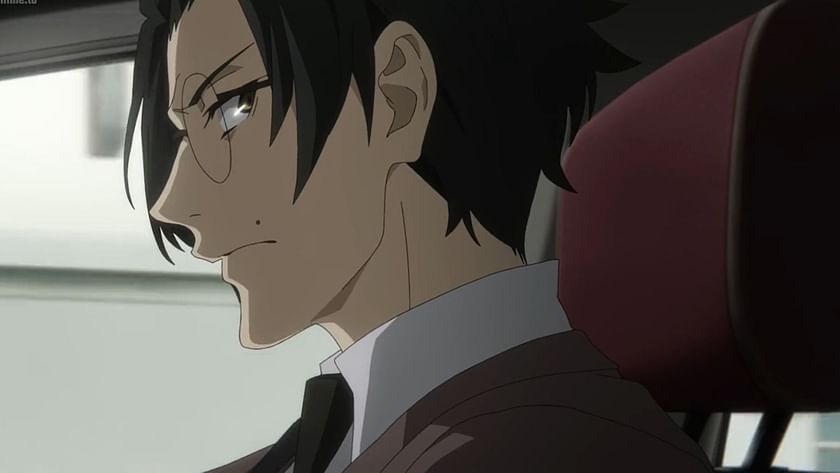 Ango even revealed that he was the person responsible for communicating with Dazai as he would listen to Dazai's heartbeats to understand his messages. This was shocking to Atsushi as well, but there was nothing to worry about, as apparently, he was the only person capable of doing this.
The group was then seen within Lucy's ability as it wasn't possible for anyone to enter her world without her permission. With this ability, Mushitaro started to reveal the Five Deadly Omens' goals. He mentioned how the terrorist group consisted of Fyodor, Nikolai, two other members, and their leader. Their goal was the annihilation of the country and they aimed to do this by using the rear side of the reality-altering page on the next full moon night.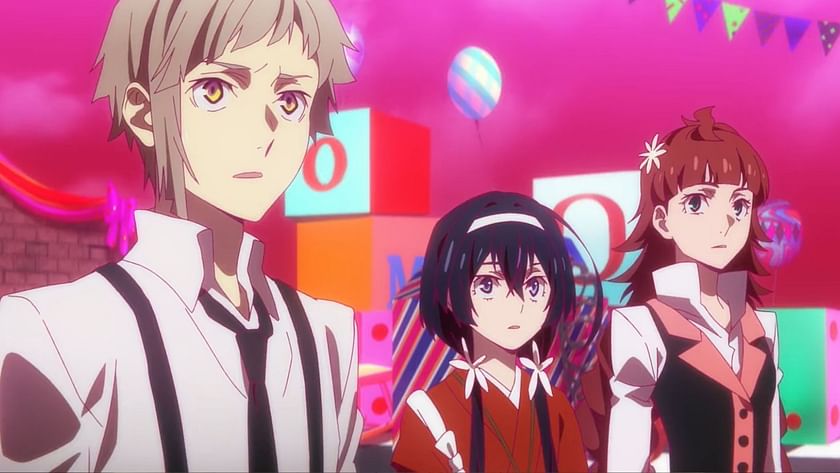 This news left everyone in distress, as the next full moon was in 10 days. However, Atsushi and Kyoka were happy as the group's goals meant that they had 10 days to rescue the Armed Detective Agency. Within this span of time, they needed to defeat the Five Deadly Omens and acquire the page, using which they would prove the agency innocent of their accused crimes.
---
Final thoughts on Bungo Stray Dogs season 4 episode 11
Bungo Stray Dogs season 4 episode 11 saw Atsushi and Kyoka look happy as they believed that they had found a way to rescue the Armed Detective Agency. However, this required them to defeat the Five Deadly Omens, which seems to be an impossible task for now.
Sportskeeda Anime is now on Twitter! Follow us here for latest news & updates.
Edited by Adelle Fernandes