While technically being a seinen series, Bungo Stray Dogs has quite a few shonen-like elements, one of which is that some of its characters possess unique abilities.
Ranging from Atsushi's Beast Beneath the Moonlight to Chuuya's For the Tainted Sorrow, these abilities can be quite devastating depending upon the degree of skill that the user has over them. One of the central characters of the series is Osamu Dazai, a member of the Armed Detective Agency.
Bungo Stray Dog's enigmatic Dazai is a genius and strategic planner, who is able to come up with unique solutions to a crisis on the fly. In fact, he is widely regarded as the Agency's sharpest resource.
Armed with the ability No Longer Human, Dazai is easily able to neutralize the ability of all others upon physical contact. While several characters across anime will fall to this ability, there are also those who won't.
Disclaimer: This article purely reflects the author's opinions, which are subjective. It also contains spoilers from the Bungo Stray Dogs series.
---
5 anime characters Bungo Stray Dogs' Dazai can beat without breaking a sweat
1. Gilgamesh (Fate)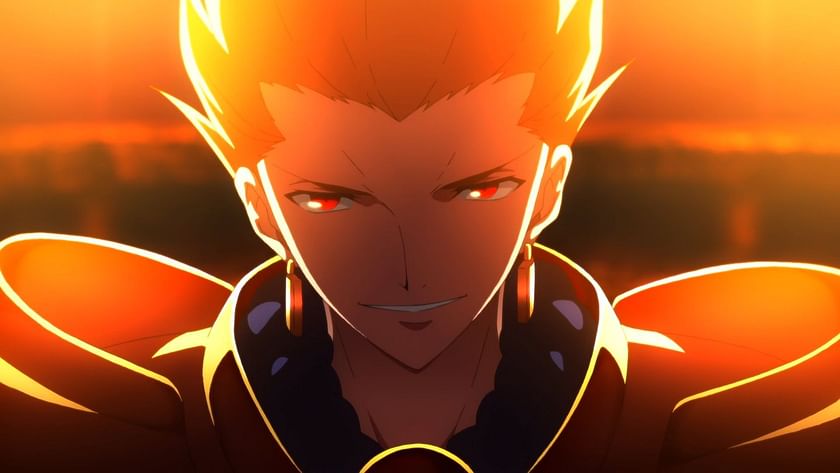 Fate's Gilgamesh is regarded as the 'King of Heroes' and the strongest Servant within the Archer class. His treasury of weapons, the Gate of Babylon, allows him to stockpile several weapons and Noble Phantasms, which he can then proceed to unleash upon his enemies.
Despite such overwhelming power, Bungo Stray Dogs' Dazai can beat him with ease by neutralizing his ability through No Longer Human. Once neutralized, Gilgamesh has no other ace in the hole to fall back on and Dazai can easily take him out.
---
2. Escanor (Seven Deadly Sins)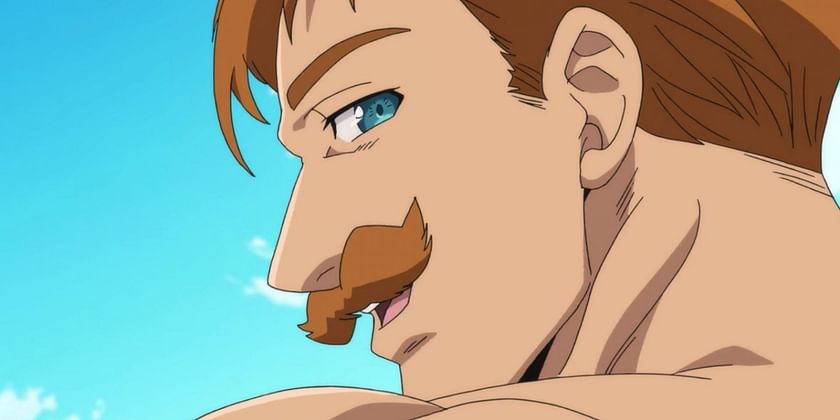 The Lion's Sin of Pride wields Sunshine, a Grace which allows him to become proportionately stronger during the day, reaching the pinnacle of his strength at noon. However, the flipside of Escanor's ability is that his strength gradually diminishes as that day draws to a close.
Thus, he is understandably the weakest at midnight, so much so that his demeanor changes from his proud, confident daytime persona to a weak and submissive one.
Dazai would simply have to exploit timing and engage in a fight with Escanor at night when he is vulnerable. Doing so will assure an easy win. On the off chance that he is unable to do so and is forced to fight him during the day, his ability will easily be able to counter Sunshine, thus allowing him to finish the job. Doing so would allow an easy win for the Bungo Stray Dogs detective.
---
3. Camie Utsushimi (My Hero Academia)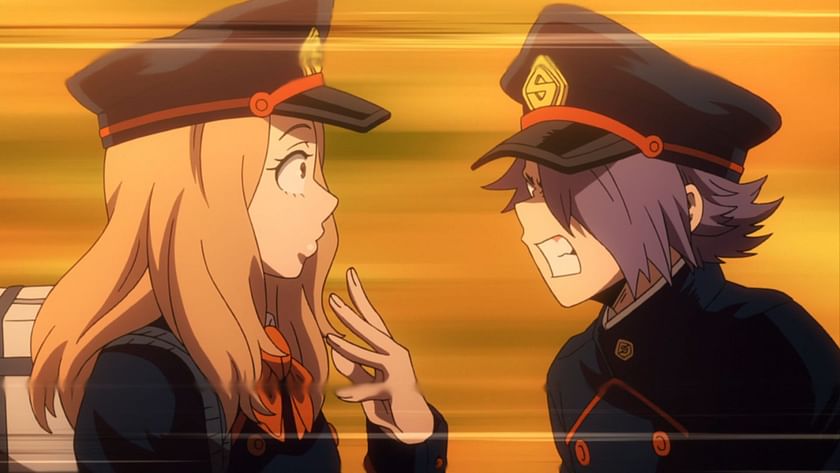 In a world full of people gifted with abilities known as Quirks, My Hero Academia has produced some amazing abilities. But there are certain Quirk users who are almost entirely reliant on their ability, which makes them easy prey for Dazai.
One such person is Shiketsu High's Camie Utsushimi. Her Quirk, Glamour, allows her to create truly vibrant and life-like illusions which can easily serve to distract any potential opponent.
Yet, if this ability were neutralized by No Longer Human (or even by Eraser Head's Quirk, which works similar to No Longer Human, the Bungo Stray Dogs detective's ability), she would have nothing to fall back on and would be easily be dispatched by Dazai.
---
4. Ino Yamanaka (Naruto)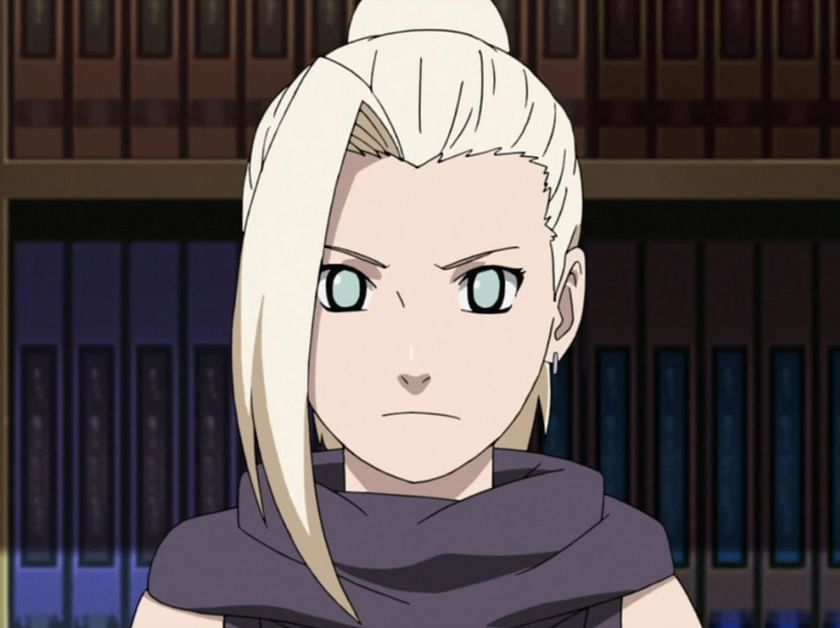 Naruto's Yamanaka Clan is known for their unique clan jutsu, The Mind Transfer Jutsu, which allows the user to transfer their consciousness into their opponent, thus allowing them to control them physically.
While an impressive ability in its own right, this jutsu has a major drawback in that for any user to be capable of using it effectively, they need to have their real body safeguarded from other threats.
In a one-on-one fight, Dazai's No Longer Human will (presumably) be able to negate all chakra-based techniques, thus rendering this useless as well. Not being proficient in other non-chakra shinobi techniques such as Taijutsu means Ino will also be unable to defeat Bungo Stray Dogs' Dazai.
---
5. Hanataro Yamada (Bleach)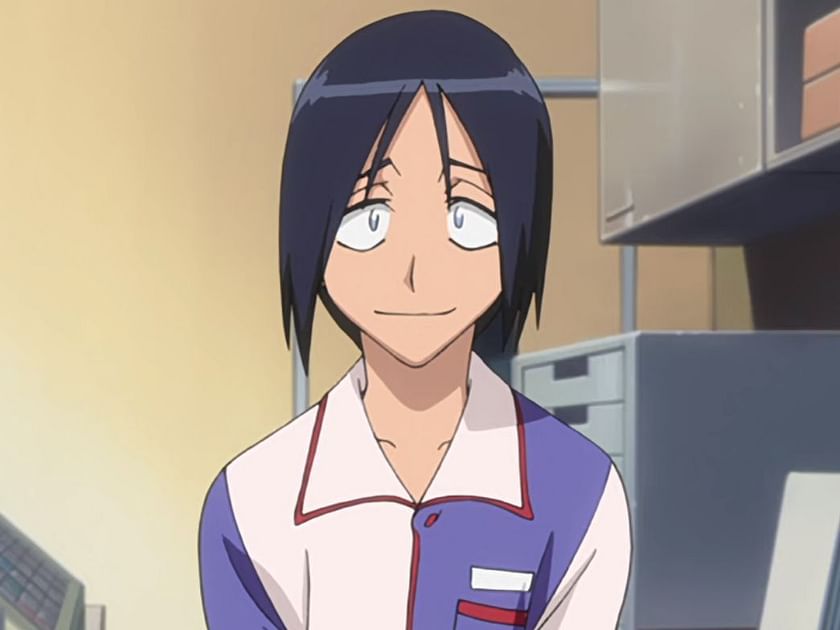 While the former 7th Seat of Squad 4 is an excellent healer, he has virtually zero combat skills. His Zanpakuto, Hisagomaru, also possesses a healing ability. It does possess an offensive attribute in that it can stockpile the injuries it has healed and release it in one massive attack. However, this would be completely ineffective against Dazai owing to the fact that his Zanpakuto is unable to inflict injuries in its normal state. Thus, Hanataro would also be easy pickings for Dazai.
---
5 anime characters who would wipe the floor with Bungo Stray Dogs' Dazai
1. Yoruichi Shihōin (Bleach)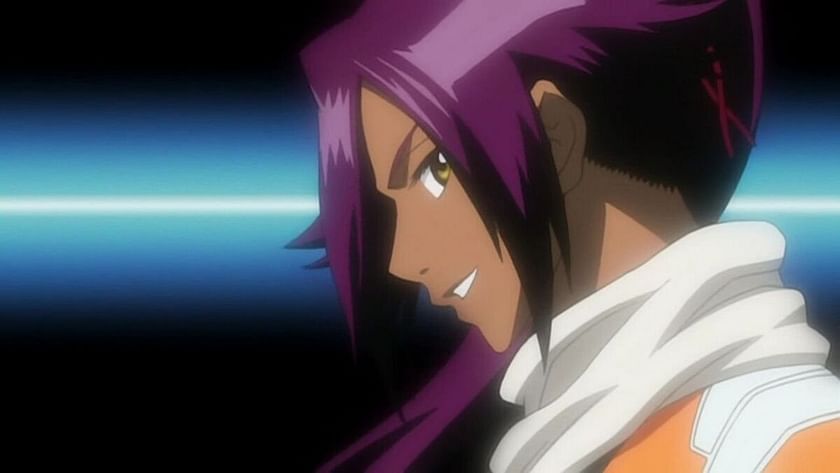 It is somewhat hilarious that this list begins with a Bleach character when the previous list ended with a character from the same series whom Bungo Stray Dog's Dazai would easily dominate.
Yoruichi would be an extremely tough opponent for Dazai to combat. This is primarily owing to the fact that despite possessing a wide assortment of techniques at her disposal, she is primarily a close-combat expert.
Yoruichi, a former Commander-in-Chief of the Onmitsukidō, is one of Soul Society's most skilled fighters in hand-to-hand combat. She has such complete command over the skill that she never utilizes her Zanpakuto in battle and instead relies solely on it.
Thus, she will easily be able to wipe the floor with Bungo Stray Dogs' Dazai with little to no difficulty.
---
2. Eren Yeager (Attack on Titan)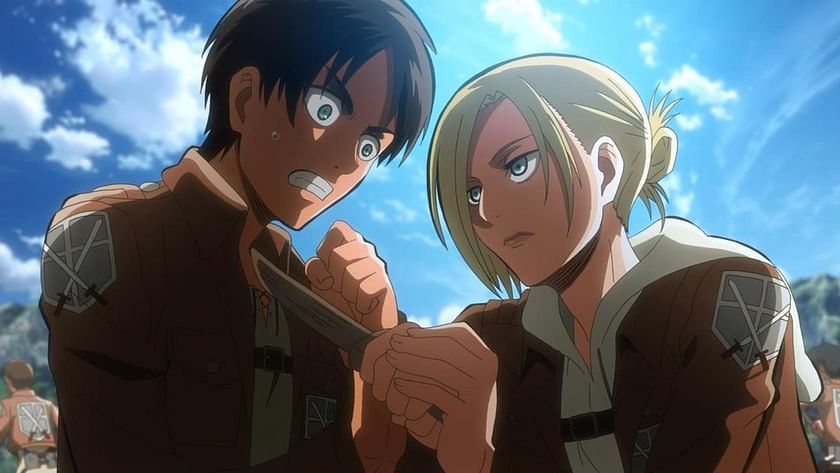 While AoT's Eren Yeager has several Titan transformations up his sleeve, yet, much before, when he only possessed the power of the Attack Titan, Eren went face-to-face with her fellow squad member-turned-enemy, Annie Leonhart.
The latter was one of the toughest opponents Eren has faced till date and none of this had anything to do with Titan abilities. Rather, it was Annie's proficiency in melee combat.
Ever since defeating her, Eren used the valuable battle experience to hone his own martial art skills. He has since been able to take on and defeat far more powerful Titans such as the Armoured Titan and the War Hammer Titan.
These are feats that would have been completely unachievable had he never mastered martial arts. Indeed, Eren Dazai would be outclassed against Eren, as being a highly skilled martial arts user, he would easily be able to dispatch him even if the Bungo Stray Dogs detective managed to neutralize his Titan transformations.
---
3. Might Guy (Naruto)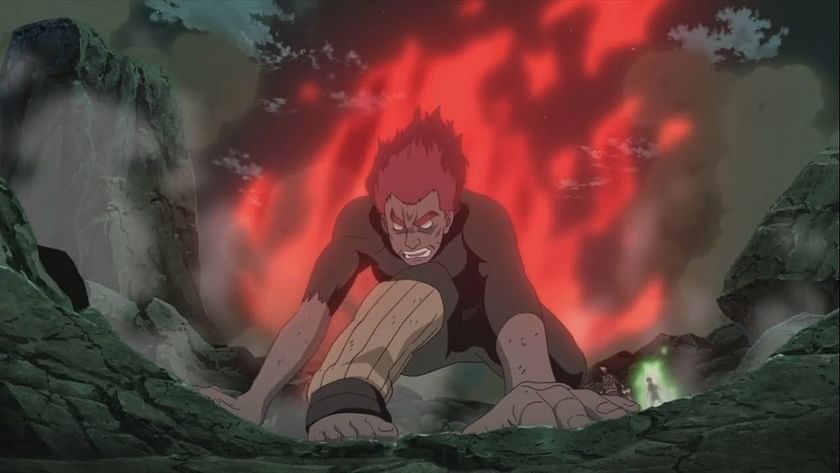 Might Guy would inadvertently give Dazai a hard time owing to his proficiency and skills in Taijutsu. He is a truly powerful opponent, so much so that during the events of the Fourth Shinobi World war, upon activating the Gate of Death, he was able to wreck a Ten-Tails Madara to a pulp.
It was only Madara's healing factor that allowed him to survive the beating. He even went on to recognize Guy as the best Taijutsu user he had ever faced in battle.
Bungo Stray Dog's Dazai would be hard-pressed if he ever had to face Guy in battle. While Guy's Eight gates would probably be neutralized by Dazai's No Longer Human, it would be completely unnecessary as Guy would be easily able to beat Dazai with relative ease.
Even if Dazai tried to analyze his fighting style, this would be completely ineffective against the strong Fist style employed by Guy, a style that uses unorthodox, yet highly effective strikes.
---
4. Chūya Nakahara (Bungo Stray Dogs)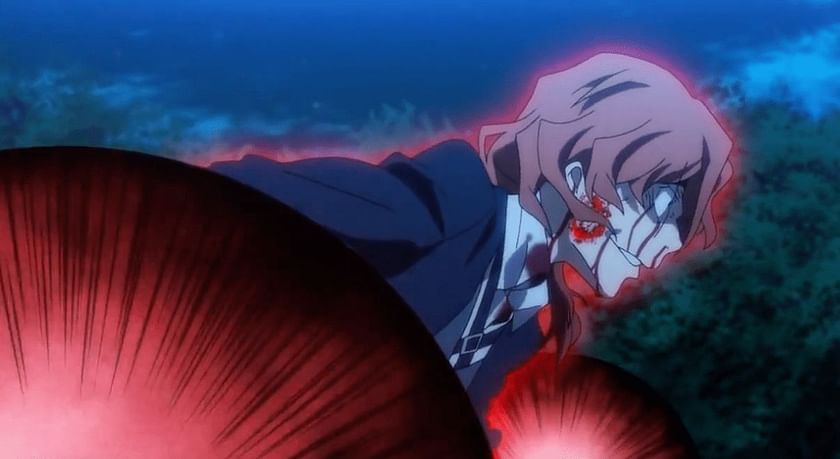 Next up, we have someone from Dazai's own universe, Bungo Stray Dogs. Dazai's former partner Chūya would be able to easily dispatch Dazai owing to his proficiency in martial arts. Regarded as the Port Mafia's strongest martial artist, he also possesses an ability, Upon the Tainted Sorrow, which allows him to distort and manipulate gravity.
While his ability is clearly one of the strongest within Bungo Stray Dogs, it is his grasp over hand-to-hand combat which poses a problem for Dazai. While Dazai may be able to survive a few blows and adapt to his fighting style, he would find himself on the shorter end of the stick soon as Chūya is a truly experienced combatant.
Owing to Chūya's intense dislike of Dazai, he would not hesitate to take him out and show no mercy.
---
5. Satoru Gojo (Jujutsu Kaisen)
Jujutsu Kaisen's Satoru Gojo is an incredibly talented fighter and is widely recognized as the most gifted and powerful jujutsu user. Yet, despite possessing a wide array of jujutsu skills, he is an extremely proficient hand-to-hand combatant.
He is easily able to strike down strong opponents such as the Special Grade Curse Spirits, Jogo, and Hanami, with well-placed and precise strikes. In his fight against Jogo, he was easily able to deliver a series of strikes that seemed completely invisible to him.
Coupled with his dexterity, speed, and tactical mind, Bungo Stray Dogs' Dazai would be severely outclassed if he went up against the likes of Jujutsu Kaisen's Gojo.
---
In conclusion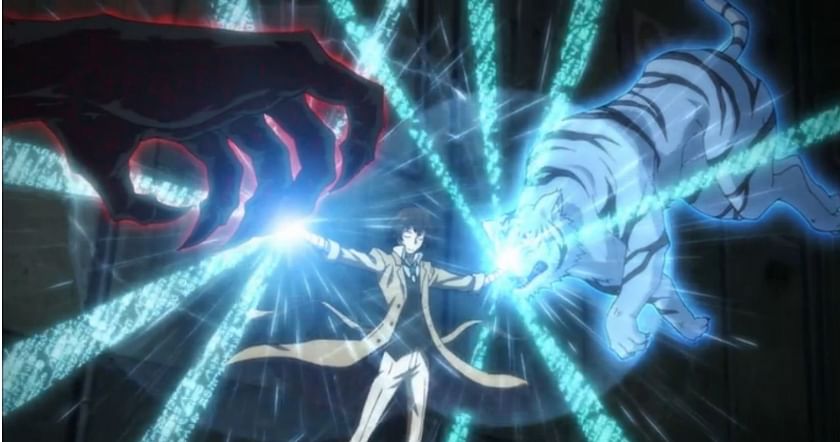 Bungo Stray Dogs' Dazai is a character with a lot of potential. His unique skill provides him the ability to negate the skills of others. As such, against opponents who are solely reliant on their special skills for combat, he would face little to no difficulty. Yet, against others who possess strong combat skills, he would be up against a wall.
Bungo Stray Dogs itself has some excellent hand-to-hand combatants and it wouldn't hurt Dazai to take a leaf out of someone else's book once in a while.
Sportskeeda Anime is now on Twitter! Follow us here for latest news & updates.