Following the Jujutsu Kaisen 0 movie, fans were left wondering what Satoru Gojo's last words to his friend Suguru Geto were. The movie nor the manga revealed what Gojo said. However, a new theory suggests that Gojo's last words may have been revealed in the lyrics of the second season's opening theme song.
Jujutsu Kaisen follows the story of Itadori Yuji, a boy who consumed a talisman of a strong curse named Ryomen Sukuna. Following that, the higher-ups of Jujutsu High wanted to kill Itadori, given that he was at risk of going out of control. However, Gojo had him join the high school under his protection.
---
Jujutsu Kaisen season 2 opening song may have revealed Gojo's last words to Geto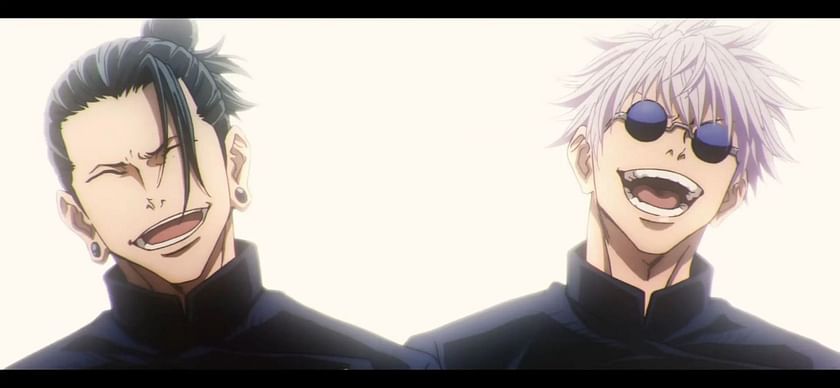 Jujutsu Kaisen fans have always loved the friendship of Satoru Gojo and Suguru Geto. When Geto was defeated and Gojo went to speak to him in Jujutsu Kaisen 0, his final words to his friends were muted. This led to fans theorizing what the sorcerer must have said to his friend before his death. However, the point to be noted here is how even the manga hasn't revealed the same.
But a new fan theory has suggested that the opening for the second season may have revealed Gojo's muted dialog. Jujutsu Kaisen season 2 is set to adapt the Gojo's Past arc, which, as evident from the name, depicts Gojo's past, i.e., the time when he was a Jujutsu High student alongside Geto and Shoko Ieiri
Thus, considering that the upcoming arc will be focusing on Gojo and Geto's friendship, Twitter user @king_jin_woo theorized that the lyrics for the opening song of the same Ao no Sumika by Tatsuya Kitani revealed Gojo's final words to Geto. The lyrics are as follows:
"The words that would curse you are stuck in the back of my throat/ That 'we'll meet again right?,' but my voice is struck dumb"
In the movie, right before Satoru Gojo seemingly killed Geto, he said something to his old friend. While the dialog was muted, it was evident that Gojo had said something emotionally touching.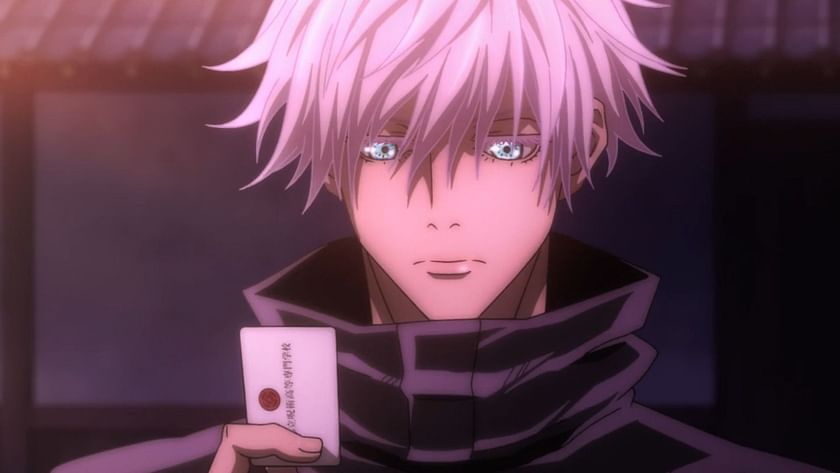 When Geto heard the words, he was dumbstruck as he thought that his friend was about to curse him. Instead, he chuckled upon learning that those were the final words he was going to hear.
When one looks at the above lyrics with a keen eye, the situation and the dialogs do match with it. There is a good possibility that Gojo wanted to curse his old friend for having taken the wrong path and ending up in a dire situation. However, since he knew that it was the final time he was going to speak to his friend, he might have become emotional and asked if they will meet again.
Considering that Geto does return in the anime's first season, the dialog might have become too big of a hint if it was revealed in the prequel story. Thus, to not give out any hints, mangaka Gege Akutami may have decided to mute the dialog. Moreover, the movie was released after the release of the TV anime's first season as a prequel story to not giving fans any hints.
Sportskeeda Anime is now on Twitter! Follow us here for latest news & updates.