My Hero Academia chapter 380 will be published in Weekly Shonen Jump Issue 10 as there will be no break this week. According to MangaPlus and VIZ media's notifications for their readers, the chapter will be released on Monday, February 6, at 12 am JST and can be read on Shueisha's official online platforms.
With the main fight between Deku and Shigaraki having moved onto the mainland, My Hero Academia chapter 380 is likely to shift focus away from UA and give the readers glimpses of different battlefields. While Gunga mountains seem to be the obvious choice, Horikoshi can introduce one of the smaller fights instead.
---
My Hero Academia chapter 380 will likely focus on other ongoing fights
My Hero Academia chapter 380 will be available for international readers on Viz Media's official website, Shueisha's MangaPlus website, MangaPlus App, and Shonen Jump+ app at the following international times:
Pacific Standard Time: 7 am, Saturday, February 5
Eastern Standard Time: 10 am, Saturday, February 5
Greenwich Mean Time: 3 pm, Saturday, February 5
Central European Time: 4 pm, Saturday, February 5
Indian Standard Time: 8.30 pm, Saturday, February 5
Philippine Standard Time: 11 pm, Saturday, February 5
Australia Central Standard Time: 12.30 am, Sunday, February 6
---
Recap of My Hero Academia chapter 379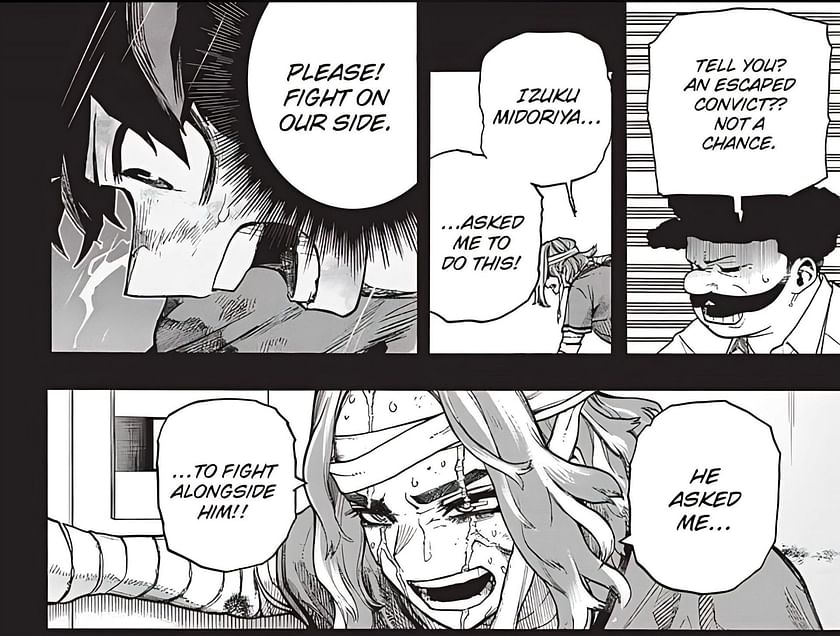 My Hero Academia chapter 379 revealed how Lady Nagant was allowed by Rock Lock to join the battle at UA. Remembering the debt she owed to Midoriya and Hawks, the former hero managed to shoot off Shigaraki's other hand as well. This enraged AFO, who started to berate her but was soon mocked by Tomura.
Knowing that AFO only wanted to use his body and hatred to obtain One for All and defeat All Might, Tomura had hidden his Tenko persona deep inside his mind. Now that the merging was coming undone, he used his two personae to overcome AFO and take back control. AFO's desperate plea to Kurogiri to have him teleported to Gunga came to naught as the Nomu seemed to be having trouble with control as well.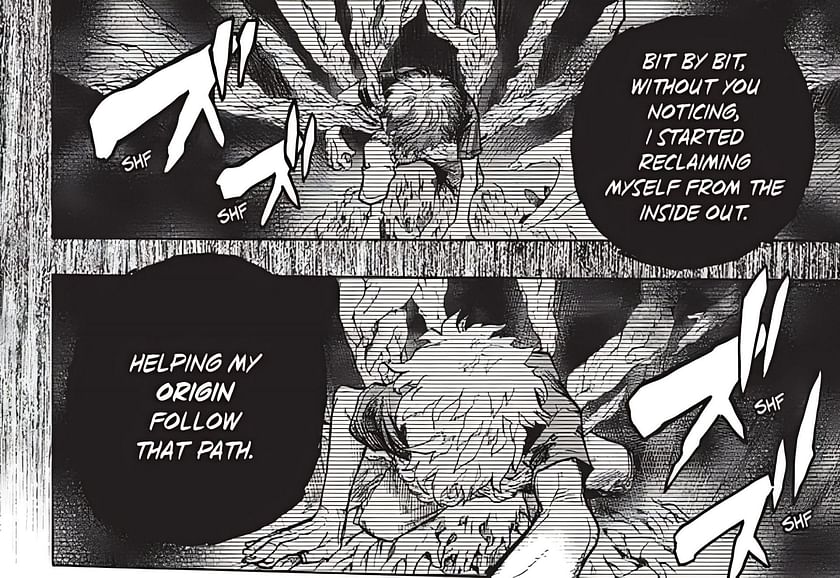 Tomura overpowered AFO and revealed that both he and Tenko wanted to destroy the world. Seeing that Shigaraki had gained his full power and thus the flying fortress has become useless, Deku used BlackWhip to bodily drag him onto the solid ground below. He stated that while he wouldn't let Tomura succeed, he couldn't ignore Tenko's pleas for help.
---
What to expect from My Hero Academia chapter 380
Considering that the battle at UA has taken a new turn, My Hero Academia chapter 380 will likely take a look at other ongoing fights before returning to Deku and Shigaraki. If Horikoshi does indeed stay at UA, then the chapter will be action-based, with new moves being unleashed on both sides. Readers may hope for a return of Bakugo, although the boy is unlikely to return to the battle just yet.
The trifurcated battle in the Gunga Mountains can be the focus of My Hero Academia chapter 380 as well, especially since AFO was so brutally subdued in his other body. Shoto may join Endeavor's battle against Dabi, and Uraraka is likely to go up against Toga's Sad Man's Parade. It'll be interesting to see how AFO tries to use Lady Nagant's involvement to distract Hawks.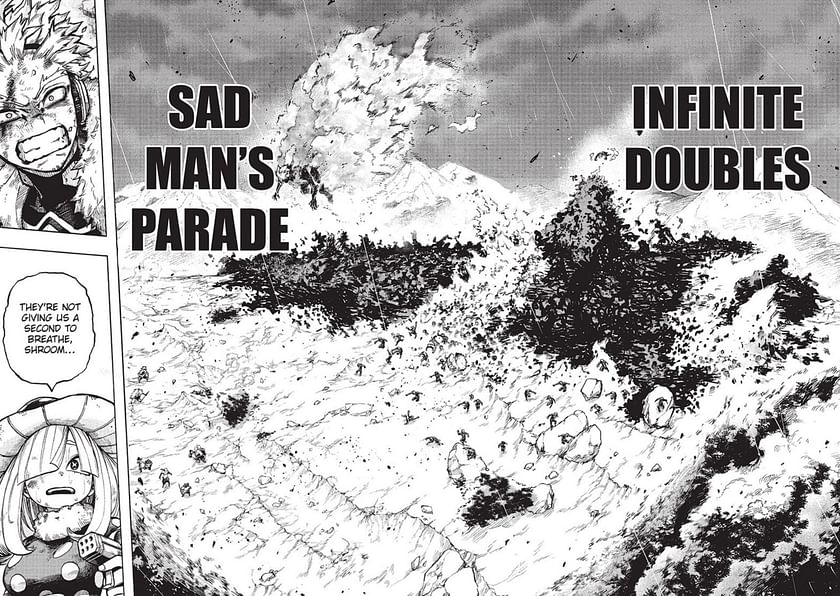 There are several ongoing battles that Horikoshi has alluded to but never elaborated on, such as Sero, Sato, and Ojiro fighting against an unknown enemy, Ayoyama and Fatgum fighting Kuneida, Kirishima and Mina going up against Midnight's killer. Any of these could be the focus of My Hero Academia chapter 380. The aftermath of the mutant rebellion can also be depicted in the coming chapter.
Edited by Aratrika Baidya