One Punch Man chapter 178 has finally come out as the long-awaited fight between Saitama and Tatsumaki finally begins. While the two heroes are often shipped together by fans, they have always wanted to see a fight between them. For that reason, One Punch Man chapter 178 is a must-read for the fans.
The previous chapter saw Tatsumaki rescuing Fubuki after the Tsukuyomi member threatened to activate a deadly poison with her. She defeated the Tsukuyomi members, after which she threatened to hurt the Blizzard Group members as she asked them to leave Fubuki for her own good. This is when Saitama interrupted Tatsumaki's actions.
Disclaimer: This article contains spoilers from the One Punch Man manga.
---
One Punch Man chapter 178: Forte plots his revenge match
One Punch Man chapter 178, titled Do It Outside, opens with Air waking up in a hospital as the doctors operated on him after he got taken down by a monster. Forte has been admitted to the hospital and Chain-Toad and Butterfly DX checked up on him.
As Air was concerned about his voice, the doctors revealed how they surgically enhanced him due to his severe condition. This didn't sit well with Forte, who thought he was being ignored. Along with that, he started to think that Saitama was a Psychic like Tatsumaki given that he was hit from the back while he stood in front of him.
This is when Chain-Toad and Butterfly DX told him that he was hit by a car, as they asked him to never fight with his headphones on.
As Forte started thinking of a revenge match with Saitama, Chain-Toad and Butterfly DX left to check out the commotion that was occurring around the Monsters Containment area.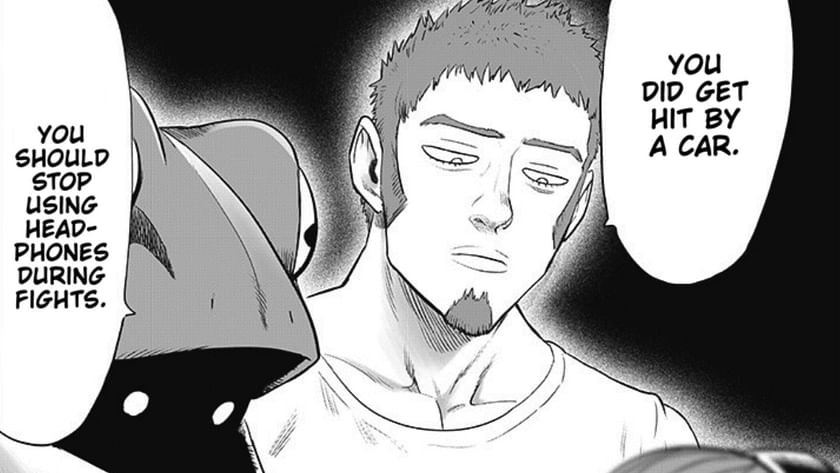 Elsewhere, Tatsumaki started using her Psychic powers to threaten Saitama as he wasn't leaving her hand when she asked him to do so. She kept increasing the intensity of her esper powers as the tremors left the whole building to shake and crumble. This is when Tatsumaki happened to remember Saitama as the guy who is usually with Genos, which left her confused as to why he was opposing her.
As Saitama started to get frustrated by Tatsumaki, he asked Fubuki to take her Blizzard Group outside the building as he planned on taking down Tatsumaki due to her stubbornness.
Tatsumaki could see how familiarly Saitama spoke with her sister as she asked him how he was related to her. To this, Saitama answered that Fubuki was an acquaintance to him, which visibly left her hurt.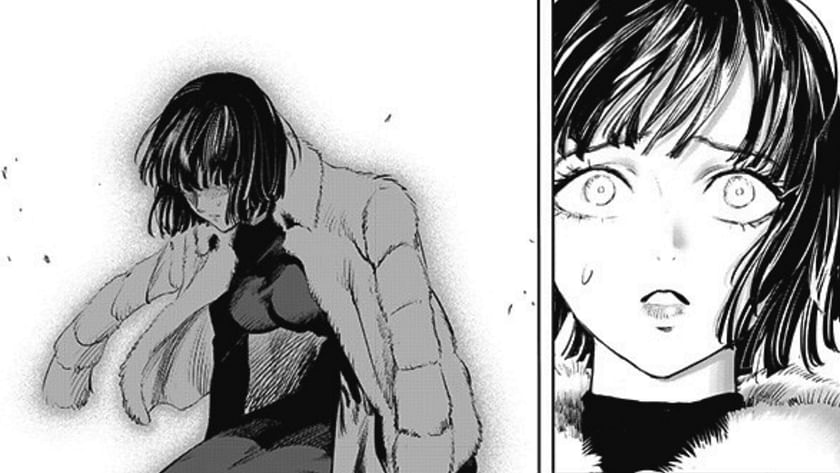 Tatsumaki started being unreasonable as she could see the desperation in Saitama's actions in wanting to help Fubuki. Thus, she increased the intensity of her powers, starting to twist the entire floor. As Saitama could no longer bear Tatsumaki's antics, he decided to grab onto her and fly her outside the Hero Association building to avoid any more damage.
---
Final thoughts on One Punch Man chapter 178
One Punch Man chapter 178 saw Fubuki being hurt by Saitama's words as he might have meant more to her. Meanwhile, Saitama vs Tatsumaki has finally begun, meaning that the next chapter is set to showcase their fight in full swing, as it is set to take place all across cities.