One Punch Man is an action comedy anime series packed with entertaining characters. Fans were introduced to Tatsumaki, an S-Class, Rank 2 superhero with incredible powers in the webcomic, manga, and later in the adapted anime series.
Saitama and Tatsumaki don't have a particularly romantic connection. However, their interactions were amusing and entertaining enough for the audience to ship them. At the same time, it is safe to say that there is no possibility of the Saitama and Tatsumaki fanship turning canon.
The manga claims that there will be more Saitama and Tatsumaki interactions in the upcoming One Punch Man arc. These may include details from the Psychic Sister Arc, but there won't be any romantic overtones to their relationship.
There are several reasons why the SaiTatsu ship will never turn real in One Punch Man, and the article talks about the major reasons behind it.
Disclaimer: This article reflects the writer's opinion.
---
The Saitama Tatsumaki fan ship can never turn canon in One Punch Man
The origin of the Saitama and Tatsumaki ship
The Saitama and Tatsumaki ship, known as the SaiTatsu relationship by fans, initially began because of the original webcomic's Psychic Sisters Arc.
On the web com, they were shown arguing while engaged in a violent battle where Saitama smartly allowed Tatsumaki to vent her aggregation and frustration and let her exhaust herself. Later, Tatsumaki's bleeding was also seen to cause Saitama to get concerned, which can be considered to be his basic heroic nature.
Because of this, fans began rooting for them. They wished to see the duo's sweet-and-sour dynamic turn romantic in One Punch Man season 3, which is confirmed to be released sometime in 2023.
That being said, there is also a subset of fans who believe that the ship is irrelevant and just a gimmick in the humourous series.
---
The interaction between Saitama & Tatsumaki according to the One Punch Man storyboard
According to ONE's One Punch Man webcomic, during Psychic Sisters Arc, Tatsumaki attacks Saitama because he stands between her and Fabuki. She does this to stop their fight, which ends up Saitama being her target. Tatsumaki attacks him mercilessly and in return, Saitama, without any trouble, holds her in place.
After Saitama lets her go, Tatsumaki attacks him again which leads to them traveling from one place to another while fighting. Rather it was Tatsumaki attacking and Saitama enduring it all without any trouble.
After a lot of destruction, they eventually returned to the outskirts of A-city. Saitama tells Tatsumaki that they can now stop holding back, which sparks another fight, but Tatsumaki eventually tosses Saitama to the ground.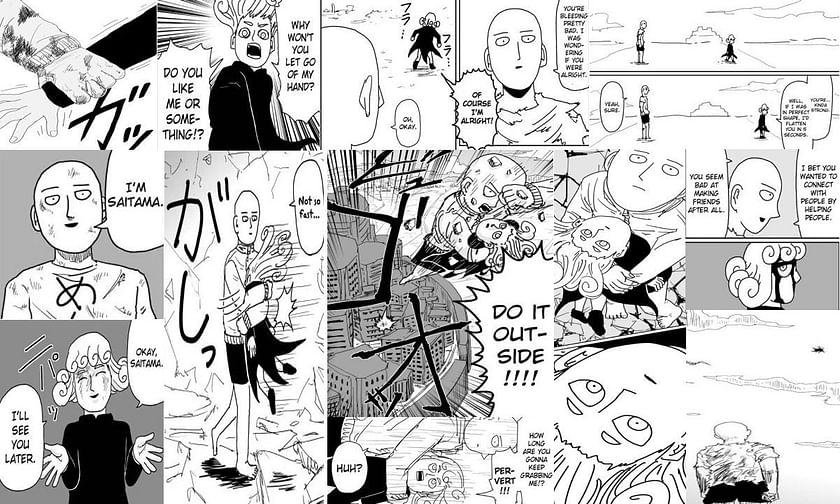 Saitama notices that Tatsumaki seems tired. However, before they do anything, she begins to bleed profusely from the wounds that she receives during the Monster Association Arc, which will be the main focus of the new season.
Saitama becomes visibly concerned and suggests pausing their fight, and Tatsumaki agrees.In the end, Tatsumaki realizes through the course of events that Saitama possesses tremendous strength, and while she continues to call him names, deep down she discovers a newfound respect for Saitama.
---
Reasons against the SaiTatsu ship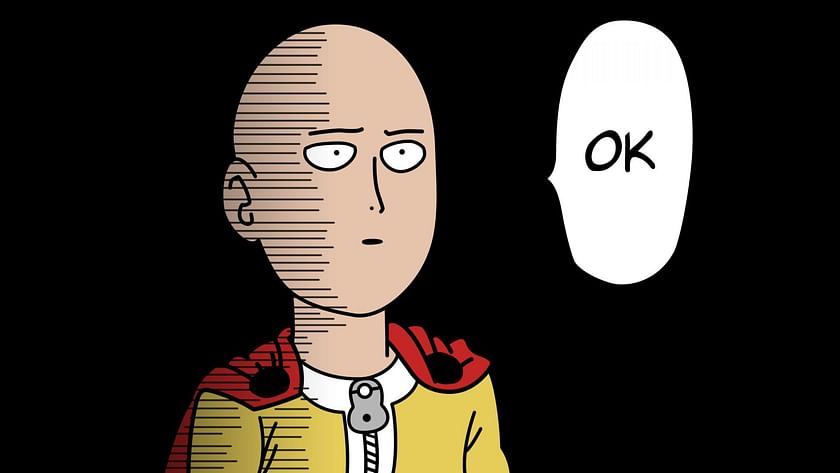 Saitama is the protagonist who trained himself to become a superhero, holding the ability to terminate any fight with a single punch. His immense strength and lack of challenges sent him into a state of ennui and depression.
He lost all interest in life until he reluctantly agreed to mentor the vengeful Genos. Now, if one examines Saitama's relationship with Genos in comparison to his relationships with others, it is clear Genos has great respect for Saitama and purely idolizes him.
It may appear that Saitama doesn't care much, but this is not the case as they both share a sense of companionship and care for each other. However, that's not it as Genos, as a student, has helped Saitama a lot in opening up as a person.
Thus, based on his interactions with each character in the series, it is clear that because of his bored nature, he prefers to keep his interactions to a minimum.
This also applies to Tatsumaki and is clear in the anime as well. Saitama avoids all direct contact with her and ignores her even when she repeatedly calls him names during the Hero Association S-Class conference. If the character designs of both of them are considered, both their actions may be explained because it is prominent that they have very different personalities.
Saitama's character design is uniquely impressive.
He is made to embody the best aspects of a hero even with a plain character type; he relishes challenges and is recognized for being physically and emotionally independent. This is quite evident from his relations with other characters and is clearly portrayed that he is bored with life and completely detached from the concept of romance.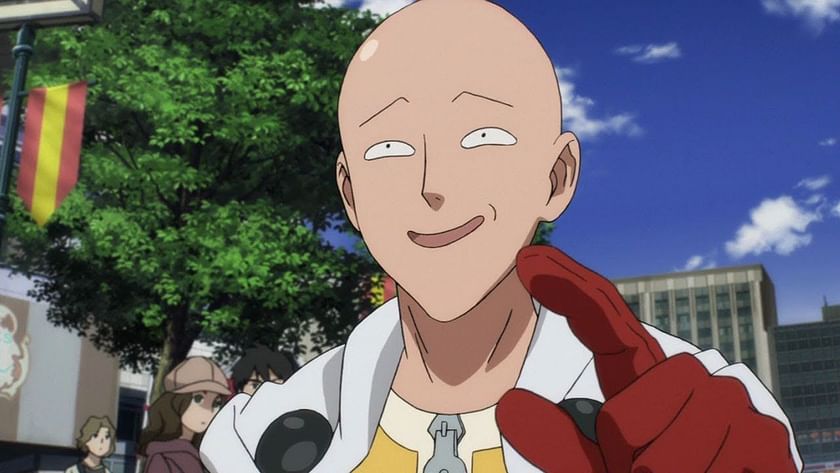 Tatsumaki, on the other hand, is also a powerful character who is designed to be loud and flashy, the polar opposite of Saitama. She is an extrovert who exudes arrogance.
As seen in the anime, she is triggered whenever Saitama ignores her. She even overdrinks as an act of revenge when Saitama tells her that she is a child and should not drink adult sake.
Ultimately, however, when she realizes his true potential, she grows to respect him both as a person and as a hero. It is safe to assume that they work together as colleagues and are not friends, but they have mutual respect for one another. Even though due to Tatsumaki's nature, it will be impossible for her to stop getting on Saitama's nerves, fans will once again witness their bickering.
One Punch Man as a whole is a comically entertaining superhero anime series. The narrative has a humorous flavor with a strong message. The majority of the comic mood was created by Saitama's personality, which reflects simplicity, bluntness, and calm demeanor.
As a result, neither the character nor the show's mood lends itself well to romance.
---
Conclusion
Saitama is a self-made superhero who embodies the best aspects of a hero, he relishes challenges and is recognized for being physically and emotionally independent. All the factors discussed above, the narrative, character planning, and theme along with his interaction with Tatsumaki, indicate that he is not the type to indulge in any kind of love.
Both the characters in One Punch Man do not like each other much. However, they do have mutual respect for one another at the end of the day. Thus, it is safe to state that the SaiTatsu ship is purely a fan fabrication and has no significance to it, just like many other exaggerated and pushed fanship from the anime universe.