In the anime series The Disastrous Life of Saiki K, the main character Kusuo Saiki, a high school student with extraordinary psychic abilities, strives to lead an ordinary life without drawing unwanted attention to himself. His desire for a semblance of normalcy leads him to keep his incredible powers a closely guarded secret.
However, Saiki is not alone in the world of anime when it comes to protagonists concealing their overpowering capabilities. In this article, we explore not only the captivating world of The Disastrous Life of Saiki K, but also other anime series where main characters possess incredible powers but choose to keep them hidden.
---
The Disastrous Life of Saiki K & X and other anime where the main character prefers to keep their powers hidden
1) The Disastrous Life of Saiki K & X: Concealing psychic abilities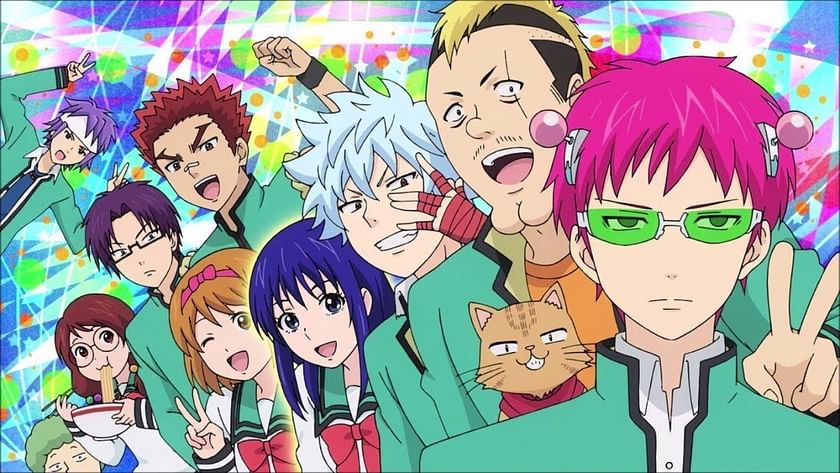 In The Disastrous Life of Saiki K & X, Kusuo Saiki's psychic powers make him virtually invincible. With telepathy, telekinesis, and precognition at his disposal, Saiki possesses unparalleled abilities that could easily tip the balance of power in his favor. However, instead of reveling in his extraordinary capabilities, Saiki yearns for the simplicity and normalcy that his classmates and peers enjoy.
He understands that unveiling his powers would disrupt delicate social dynamics and draw unwanted attention to himself, making him an object of fascination and potentially endangering the relationships he cherishes. Saiki's desire for a semblance of normalcy and the avoidance of unwanted attention become driving factors in his decision to conceal his overwhelming abilities.
By actively hiding his powers, Saiki hopes to blend in with his peers and navigate the highs and lows of high school life like any other student. He craves genuine connections and relationships that are based on who he is as a person rather than being overshadowed by his exceptional powers. Moreover, the constant disruptions and chaos that would arise from him utilizing his psychic abilities openly would only add to the already tumultuous world he inhabits in The Disastrous Life of Saiki K.
---
2) Mob Psycho 100: Hiding psychic potential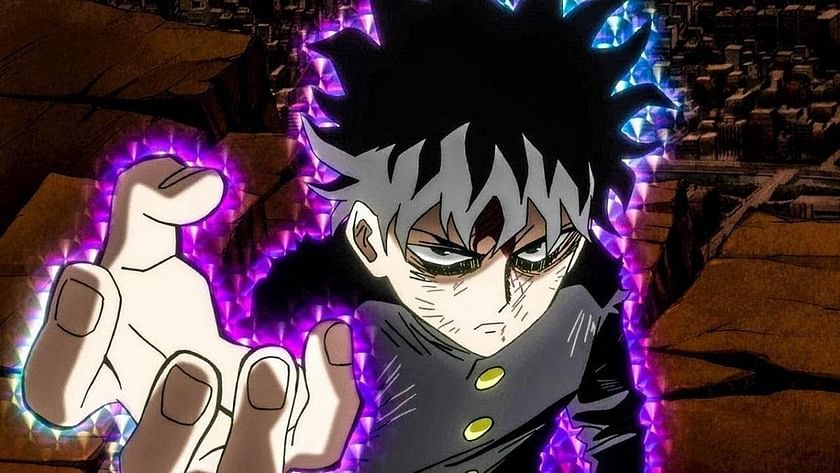 In Mob Psycho 100, Shigeo Kageyama, known as Mob, possesses not only tremendous psychic powers but also an inner struggle to control and conceal them. With his incredible psychic potential, Mob could easily dominate any conflict or bend the world to his will. However, he consciously suppresses his emotions and restrains his powers, striving to live a normal life as an average middle school student.
Mob's decision to hide his immense psychic abilities stems from a desire to fit into society and avoid conflicts. He recognizes that openly showcasing his powers could lead to fear, misunderstanding, and potentially harm others around him. By blending in with his peers and maintaining a low-key existence, Mob hopes to lead a peaceful life and cultivate genuine human connections, similar to the protagonist in The Disastrous Life of Saiki K.
---
3) One Punch Man: A hero in disguise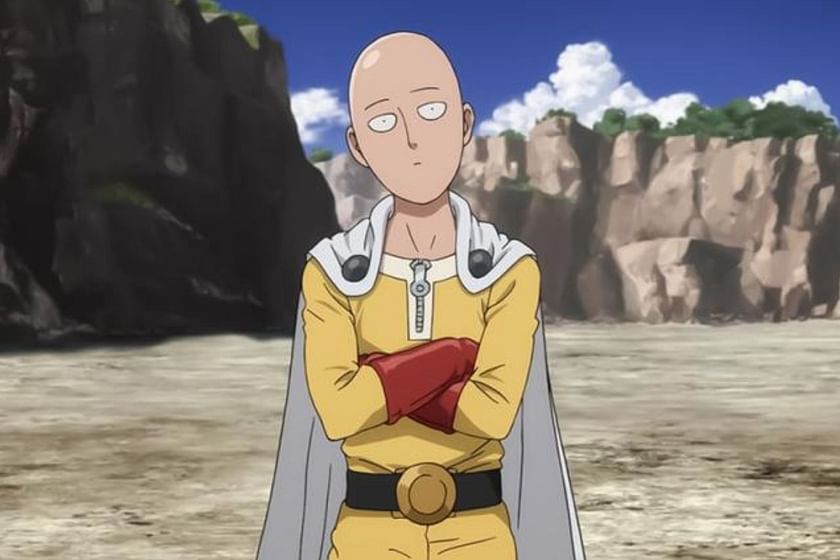 In the action-comedy anime One Punch Man, the protagonist Saitama possesses a level of power that far exceeds any opponent he encounters. With the ability to defeat anyone with a single punch, he is virtually invincible. However, Saitama's immense strength comes at a cost: a lack of recognition and a sense of emptiness.
Despite his unbeatable power, Saitama finds himself overlooked and underappreciated among his fellow heroes. The very nature of his overwhelming strength has become a double-edged sword. While he desires recognition for his heroic deeds, he also understands that revealing his true capabilities would eliminate the thrill of battle and leave him without opponents who can offer a genuine challenge. This is where he is similar to Kusuo from The Disastrous Life of Saiki K.
---
4) Code Geass: Hidden power of Geass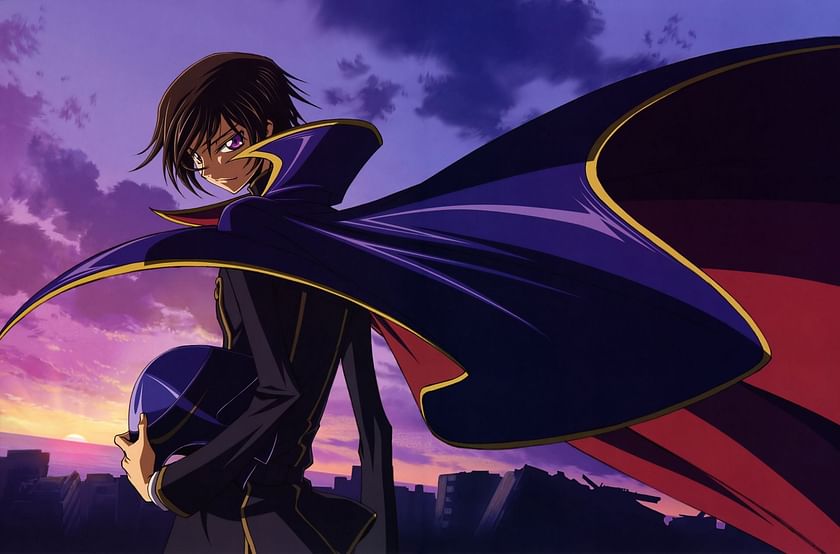 In the popular anime series Code Geass, the protagonist Lelouch vi Britannia finds himself in possession of the power of Geass, a remarkable ability that grants him absolute control over the wills of others.
With such immense power at his disposal, Lelouch could easily dominate and reshape the world to his liking. However, he chooses to hide his true identity and abilities, assuming the persona of "Zero" and donning a mask.
By concealing his true identity, Lelouch safeguards himself from unwanted attention and potential betrayal. Operating under the alias of Zero, he leads a rebellion against the oppressive Britannian Empire, fighting for justice and equality. The mask he wears becomes a symbol of hope for the oppressed and a rallying point for those who seek freedom.
It allows him to operate covertly like the main character in The Disastrous Life of Saiki K, and enables him to strike from the shadows and keep his true abilities hidden from both his allies and enemies.
---
5) Charlotte: Concealed superhuman abilities
In the captivating anime series Charlotte, the protagonist Yuu Otosaka finds himself with a unique power that sets him apart from others. He possesses the ability to temporarily take over another person's body, granting him unparalleled control over their actions and thoughts. This remarkable power could easily be exploited for personal gain or mischief, but Yuu consciously chooses to keep it hidden from the world.
Yuu yearns for a normal high school life, desiring the typical experiences and connections that his peers enjoy. In order to blend in and avoid drawing attention to himself, he disguises his powers and attends school like an ordinary student. He goes to great lengths to ensure that his abilities remain a secret, meticulously concealing the truth from his classmates, teachers, and even his closest friends.
---
Final thoughts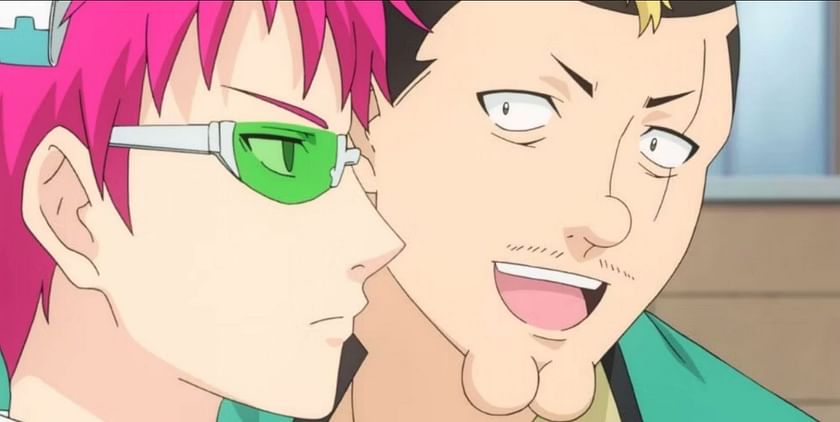 The Disastrous Life of Saiki K and several other anime series explore the concept of main characters concealing their overpowering abilities. Whether it's Kusuo Saiki's psychic powers, Mob's psychic potential, or Saitama's unmatched strength, these characters navigate their lives while hiding their extraordinary powers for various reasons.
The desire for normalcy, the avoidance of unwanted attention, and the thrill of battle are all factors that motivate these characters to keep their true abilities hidden.
However, as their stories unfold, they inevitably face challenges that push them to reveal their powers and confront the consequences of doing so. These anime series offer not only unique and entertaining storylines but also insight into the complexities of power and its impact on individuals and society.
So, if you're looking for an exciting anime where the main character is overpowered and hides it, like The Disastrous Life of Saiki K, the aforementioned series are all excellent choices to explore.
Sportskeeda Anime is now on Twitter! Follow us here for latest news & updates.