The Boston Red Sox recently held a Winter Weekend with front office members. There was significant booing on the part of the fan base, who seemed to be extremely disappointed with the direction of the team.
They finished in last place last year and for all the moves they've made, they don't feel like a much-improved team. Jared Carrabis, an MLB podcaster and avid Red Sox fan, posed a question: Was the booing justified?
•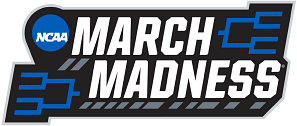 Booing in sports is an interesting topic. Fans do pay to experience something and often times they're told it will be one thing when it's not. On the other hand, these fans don't have people show up to their work and boo them for doing a poor job.
Nevertheless, Red Sox fans (with very few exceptions) feel that booing is warranted and perhaps even necessary. Booing can be their most effective communication tool with a front office that appears not to hear them.
Most Red Sox fans are fed up with the franchise's direction. They're five years removed from a World Series victory and two years from an ALCS trip. Still, it doesn't feel like ownership has a commitment to winning or a willingness to spend to put a good product on the field.
Right now, the roster is what it is. Booing isn't going to make the front office go out there and get better players because they're just not available. Red Sox fans may have to sit through another poor season before it turns around.
---
Will the Boston Red Sox turn it around?
Fangraphs project each team's record. Last year, the Baltimore Orioles were better than the Boston Red Sox. Is that the case this year?
In the AL East, these are the expected standings:
New York Yankees, 92-70
Tampa Bay Rays, 91-71
Toronto Blue Jays, 89-73
Boston Red Sox, 80-82
Baltimore Orioles, 78-84
The projections do expect them to surpass the Orioles and be an improved unit this year. However, they do not expect them to begin surpassing the Toronto Blue Jays next season, which will be necessary for a return to the postseason.
Edited by Zachary Roberts