2012 Review: Flop ODI XI
7.07K //
29 Dec 2012, 00:09 IST
Pause for a moment and try to think of all the ODI matches that were played this year and you would somehow easily get transported to the 2011 World Cup, though we are already one and a half years past that. Or maybe you would get random visual imageries of Virat Kohli removing his helmet and swearing profusely with poorly edited cross-fades of Ishant Sharma appealing in vain against a brick-wall. Pardon the drift but the bottom-line is that it is getting harder day by day to concentrate on the ODI format. It neither provides the riveting contest present between the bat and the ball in Test cricket nor does it give us the much needed adrenaline rush of 3 hours of a T20; you are in fact likely to suffer from severe withdrawal symptoms and life-threatening diseases if you are a keen supporter of the game and even follow the seemingly inconsequential matches between West Indies and Bangladesh. On top of it, the ICC has also left no stone unturned to complicate the rules of the game even more; it keeps on changing them with an alarming periodicity last associated with Colin Miller's hair, and leaves us wondering whether the ICC is actually trying to incorporate T20s in ODIs by having 20 Power-play overs in a 50 over match. A conspiracy theory, perhaps?
Leaving that aside, it is time to come to the point. The question being – Who were the worst performers in the calendar year 2012 in ODIs? The contest was inexplicably tough and after a very extensive research and discussions with the tribal chiefs of Papua New Guinea and Nauru, I have finally narrowed down my list to 11 players. These players were gut-wrenchingly disappointing and comprehensively un-intimidating in their approach to lead their teams to the very pits of misery and desolateness.
The minimum qualification to feature on this list is to have played at least 8 ODI matches (for a batsman) and to have bowled at least 50 overs (for a bowler) in this calendar year. Please don't judge the players by their names (thereby, reputations) but only by their performances in 2012. If you take the former route though, there are chances of you feeling the same way as Azharuddin did when he had a strike bowling trio of Dodda Ganesh, Abey Kuruvilla and Paras Mhambrey.
Here, we go.
1) Virender Sehwag (Matches – 9, Runs – 213, HS – 96, Average – 23.66)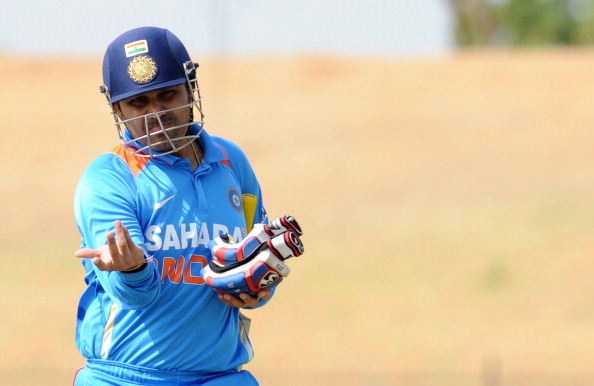 The Nawab of Najafgarh had a turbulent 2012 and his run-scoring graph has been exactly proportional to the number of strands on his head. Sehwag started the New Year with a bang by scoring a remarkable zero against Sri Lanka in the CB series and his subsequent performances should have been foreseen at that point of time. Answering the critics in his best possible manner, he went on to score only a single 50+ knock in the 9 innings that he played in 2012.
2) Sachin Tendulkar (Matches – 10, Runs – 315, HS – 114, Average – 31.50)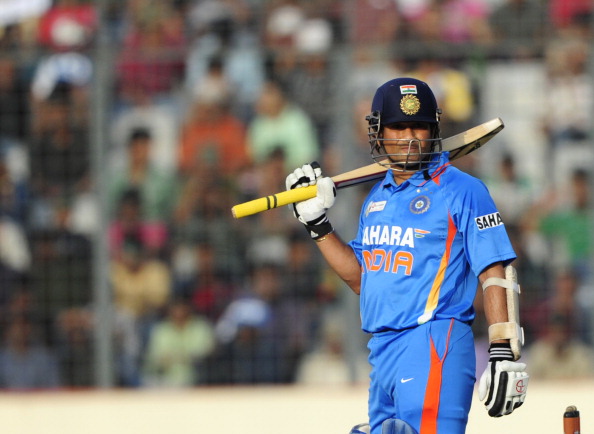 As I write about him, I have this impending feeling of a hatchet rotating along with my fan (which I can see through my peripheral vision), ready to chop me viscerally due to my attempt to put the Great One on this list. The numbers that made Tendulkar the supreme icon and made him attain statistical nirvana, conspired against him this year in a manner even Brutus would have been proud of. His retirement call was not a bad one since his performances in 2012 have been cringe-worthy and have been just marginally better than Vikram Rathour's year of reckoning in 1996. To top that, he managed only two 50+ knocks in the entire calendar year, one of which was a pain-staking 100 against Bangladesh in the Asia Cup, a match which India eventually went on to lose. Even the great Kieron Pollard has a higher average than him this year.
3) Younis Khan (Matches – 11, Runs – 167, HS – 70*, Average – 18.55)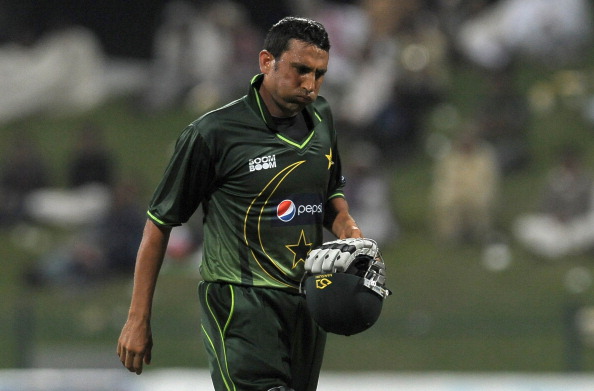 Now, Younis Khan has never really been an out and out ODI player so it can be a bit harsh to have him on this list, but given the amount of international experience he has, he failed to deliver consistently at a time when the Pakistani team were going through a rebuilding phase. He supported his team to two consecutive series defeats against Sri Lanka and England and raised questions over his utility to the Pakistani ODI team. You know you are a certainty for this list when your highest score in an entire year is 70 not out and that too against a team like Afghanistan.
4) Mahela Jayawardene (Matches – 30, Runs – 785, HS – 85, Average – 31.40)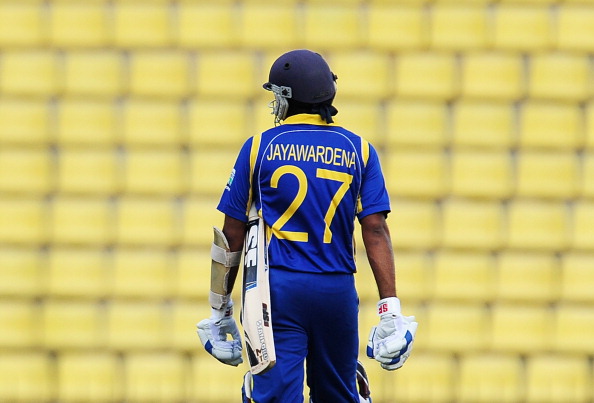 If we were in 2008, the list so far would have been a dream start for any batting line-up, but such are the travails of cricket, that in 2012 these very players make it to the other end of the spectrum. Mahela Jayawardene made a poor start to the year by failing to cross even 20 in the ODI series against South Africa but despite having a moderate/good outing in the CB series, he again tailed out at the end to cap off a disappointing ODI year for him. He played six 50+ knocks in the year and his conversion rate was a mind-boggling 0%.
5) Rohit Sharma (Matches – 13, Runs – 164, HS – 68, Average – 13.66)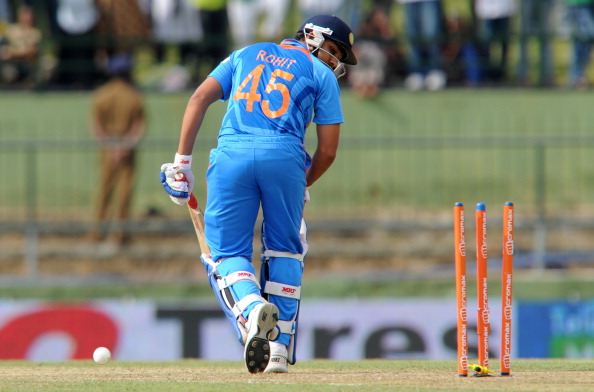 For someone so talented and expected to score a six over long-leg blind-folded off almost every delivery, his performances this year have been a far cry from these expectations. To say that he has had a catastrophic 2012 would be a catastrophe for the word catastrophe; his records have gradually gone from poor to worse this season. The Bradman of Bansod as he is not-so-widely known, had 7 single digit scores this year and only one knock above 50. He also managed to have a lower batting average than, a) Umar Gul, b) Nuwan Kulasekara and c) Amay Khurasiya in 1999.
6) Ravindra Jadeja (Matches – 10, Runs – 105, HS – 24*, Batting Average – 17.50, Wickets – 4, Bowling Average – 97.50)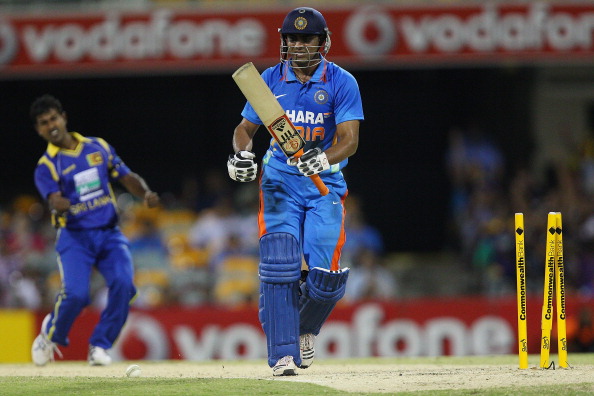 No player in the history of cricket has managed to have such a cult following where swarms of people have reportedly knelt down/stood-up/knelt down again after every delivery in anticipation of him hitting the ball with his bat. He also single-handedly created a furore in the British Lower House over the question of whether his future child should already be given the knighthood due to Jadeja's invaluable contribution to cricket. Ravindra Jadeja averages 17.50 with the bat and 97.50 with ball this year, his inhuman bowling strike rate of  107.5 means he picks up a wicket after every 2 and a half matches, just marginally better than what Salil Ankola and Andy Whittall managed in their heydays.
7) Matthew Wade (Matches – 25, Runs – 546, HS – 75, Batting Average – 22.75)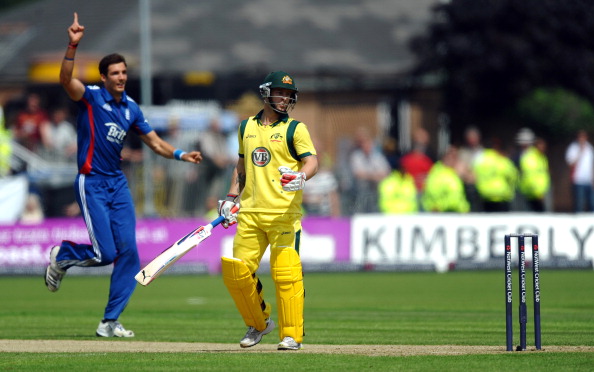 I had to put a wicket-keeper at No.7 and no one else has done justice to this spot more than Matthew Wade. The likes of Ramdin and Carlton Baugh gave Wade a tough competition by repeatedly scoring single digit scores but both of them ended up playing less than 10 matches. Matthew Wade takes the spot due to him being consistently inconsistent with the bat in this format although his glove-work has been more than satisfactory. His busy nature behind the stumps and his ability to thwack the opponents on the extra day of every leap year also gives belief to the Aussies that he will one day smash a 150+ knock in the finals of the World Cup a la Gilchrist; he is already halfway through his destiny as he successfully scored 75 against Afghanistan in a one-off ODI which also happens to be his highest score this year.
8) Shahid Afridi (Matches – 16, Runs – 182, HS – 51, Batting Average – 15.16, Wickets – 15, Bowling Average – 43.13)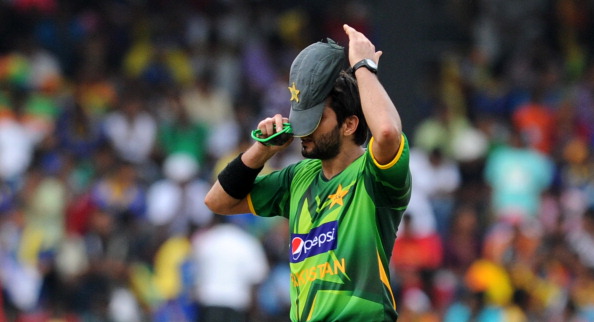 With 8 single figure knocks (three ducks) and 7 wicket-less innings in 2012, Afridi (along with Jadeja) has re-defined and transcended the boundaries of the description of an all-rounder in ODI cricket. Afridi managed only one 5 wicket-haul in the entire year against Afghanistan (all the players on this list love playing against them) which also accounted for 33% of the wickets he took in this calendar year. Looks like it is time for him to call it a day for the fourth time in his career although reports suggest that age is vehemently on his side.
9) Graeme Swann (Matches – 9, Wickets – 8, Best Bowling figures – 2/19, Average- 36.25)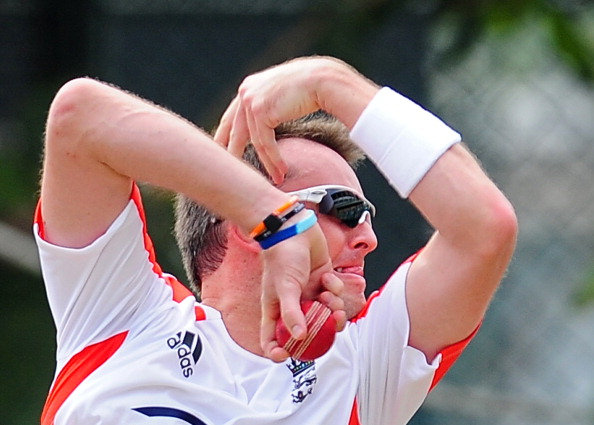 For all his accomplishments in Test cricket this year, he has his ODI credentials of 2012 to show that he is after all a human and not the perfectly concocted amalgamation of Murali, Harbhajan and Saqlain Mushtaq as the British media claims him to be. Surprisingly, he struggled on the turning tracks of U.A.E against Pakistan and managed to pick up only 2 wickets in the three matches that he played there in 2012 and was reminiscent of a young Ian Salisbury spreading horror and desolation to his own camp. On a much brighter note, England at least went on to win the ODI series against Pakistan.
10) Umar Gul (Matches – 13, Wickets- 15, Best Bowling figures – 3/24, Average – 37.93)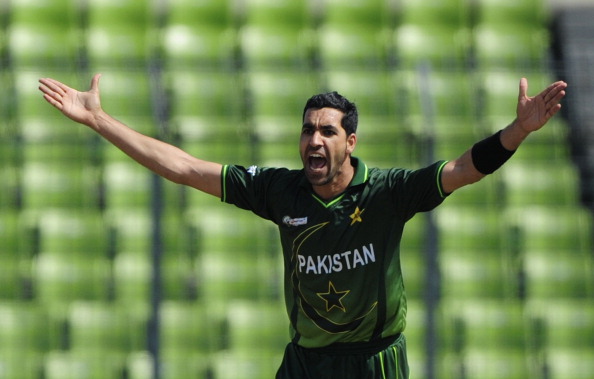 As a human being/pace bowler/cricketer, you have to feel for Umar Gul. Just when he thinks he is a part of the best pace bowling attack in the world, his fellow pacers invariably end up bowling too many no-balls. Faulty feet was the assessment given out by the doctors of Berkley's University, a disease where there's a symbiotic relation between one's foot and money. Anyway, having Aizaz Cheema as your bowling partner can be an even more painful experience as Gul realised and ended up having a bowling average of 37.93 in 2012, a far cry from his career bowling average of 27.79. He was pathetic against the English in U.A.E, lacklustre in the Asia Cup and barring a 3-24 against Sri Lanka at Pallekele and was more or less just a passenger for Pakistan's ODI campaign in 2012.
11) Zaheer Khan (Matches – 9, Wickets – 9, Best Bowling figures – 2/39, Average – 47.44)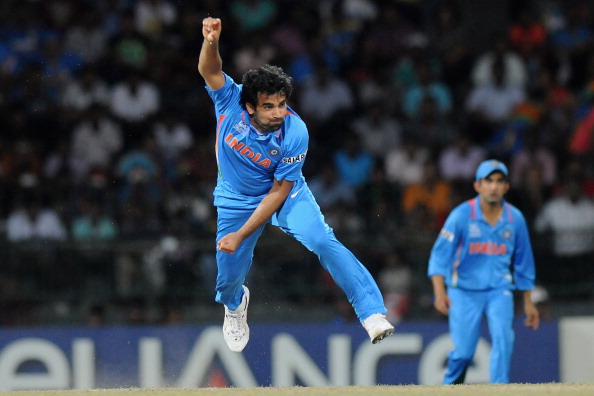 His start as a left-arm pace bowler in the international arena was terrific and an eyeball-grabbing performance in the Champions Trophy in Kenya made sure he is here to stay. Since then, he has come a long way, first being a support bowler for Srinath, followed by an excursion to England which reportedly made him swing the ball in 22 different ways, a skill which also made him the spearhead of the Indian pace bowling attack (which is not saying much, considering his closest competitors were Ishant Sharma, Sreesanth and Jaydev Unadkat) and eventually playing the role of a left-arm off-spinner after MS Dhoni and India realised that India were 10-15 spinners short in the international arena. Zaheer Khan's fall has been as swift as his rise in international cricket and a bowling average of 47.44 in 9 matches, half of which were played in seamer-friendly conditions of Australia, tells the story in itself. He was 'rested' for several ODI matches in this year, during which he was seen arm in arm with Ashwin, trying fervently to master the art of the 'carrom ball'.
Special Mentions: Ravichandran Ashwin, Nuwan Kulasekara, Faf du Plessis, Rangana Herath, Umesh Yadav and Darren Bravo.
Worst Coach of the Year: Duncan Fletcher (India)
Worst Team of the Year: Pakistan (Matches – 17, Won – 6, Loss – 10, N/R – 1)
I will hopefully be back with the next part of this article, presenting to you the Test flop XI of the year. Till then, munch on this. If you feel any other player should have made the cut/drop, feel free to post it in the comments section.