Indian batting legend Sunil Gavaskar recently reacted to Mumbai batter Sarfaraz Khan being repeatedly snubbed from the Test squad despite some prolific performances in domestic cricket over the last two to three seasons. Sarfaraz, 25, has played 37 first-class matches to date, scoring 3505 runs at a spectacular average of 79.65, with 13 hundreds and nine fifties to his name.
Questioning the excessive concern over the in-form batter's weight and fitness, Gavaskar opined that unfit players don't score hundreds. Admitting that fitness is very important, he added that the Yo-Yo test cannot be the only criterion.
Taking a dig at the Indian selectors in his inimitable style, the former captain told India Today:
"If you are looking for only slim and trim guys, then you might as well go to a fashion show and pick some models and then give them a bat and ball in their hand and then include them. You have cricketers in all shapes and sizes. Don't go by the size, but go by the runs and the wickets."
This is not the first instance where Gavaskar used humor to drive home his point on a serious matter. In the wake of his comments on Sarfaraz's non-selection, we revisited five previous instances when Gavaskar got witty with criticism.
---
#1 "Kya bhai aapne koi message nahi kiya" - Sunil Gavaskar hits out at Virat Kohli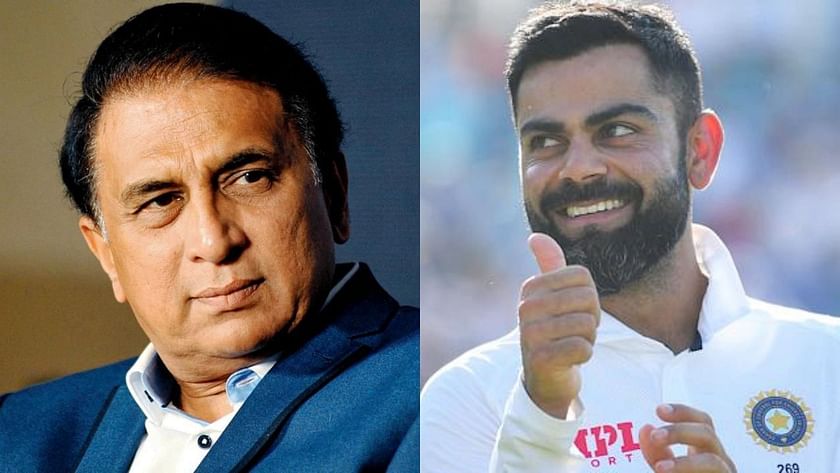 Gavaskar was not too pleased with some of Virat Kohli's comments at a press conference following India's five-wicket loss to Pakistan in the Super 4 match of the Asia Cup 2022. Kohli top-scored for India with 60, but Pakistan emerged victorious in a tight contest.
Speaking to the media after the game, Kohli made a big statement, claiming that MS Dhoni was the only one who messaged him after he quit the Test captaincy, although many people have his number. He said:
"I can tell you one thing: when I left Test captaincy, I got a message from only one person, with whom I have played previously - that was MS Dhoni. Many people have my number. On TV, lots of people give suggestions, people have a lot to say, but whoever had my number, no one sent me a message."
Reacting to Kohli's press conference, Gavaskar questioned the logic behind the former captain's remarks. He told Aaj Tak:
"It's very difficult to say as to whom Virat is referring to. If he would have taken any names, you can then go and ask that person, if you have contacted him or not. What I have heard is that he is talking about only MSD having called him after leaving Test captaincy.
"If he is talking about former players, who have played with him, we know who all from that lot come on TV. He should name the player he is referring to. Ask them Kya bhai aapne koi message nahi kiya (Bro, you didn't message me?)".
Kohli has been in stupendous white-ball form lately and is currently part of the Indian team that is taking on New Zealand in an ODI series at home.
---
#2 "India were also winning in the '70s and '80s. He wasn't born then" - Gavaskar takes another dig at Kohli
After India's win over Bangladesh in the day-night Test in Kolkata in November 2019, Kohli credited then-Board of Control for Cricket in India (BCCI) president Sourav Ganguly for bringing aggression into Indian cricket and instilling a winning mentality among players.
Gavaskar, however, served Kohli a gentle reminder that India were winning matches in the 1970s and 1980s as well. He said during a post-match discussion:
"This is a fantastic win, but I would like to make a point. The Indian captain said that this thing started in 2000 with Dada's (Ganguly's) team. I know Dada is the BCCI President, so maybe Kohli wanted to say nice things about him. But India were also winning in the '70s and '80s. He wasn't born then.
"A lot of people still think that cricket started only in 2000s. But the Indian team won overseas in the '70s. The Indian team also won away in 1986. India also drew series overseas. They lost like other teams did."
India registered historic Test series wins in England and West Indies in 1971. They also won the 1983 World Cup in England and the 1985 World Championship of Cricket in Australia, before registering a 2-0 win over England in the 1986 Test series.
---
#3 "Whoever wants to call Pandya an all-rounder, may call!"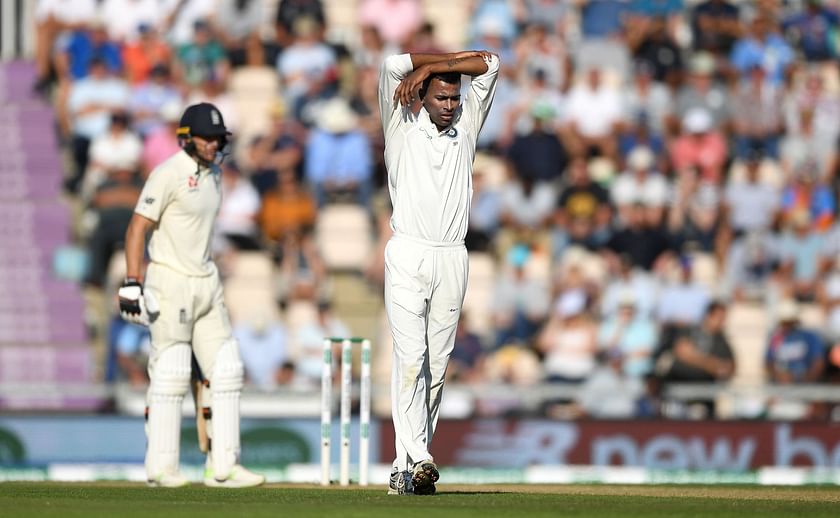 Gavaskar was extremely critical of the Indian team's performance following their 1-3 Test series loss to England in 2018. Following the 60-run defeat in the fourth Test at Southampton, the former Indian skipper stated that the team was over-reliant on Kohli.
He also slammed Hardik Pandya and questioned his credentials as an all-rounder. The Indian legend commented:
"You want to call Hardik Pandya an all-rounder? Whoever wants to call Pandya an all-rounder, may call! But I don't think so."
Incidentally, Hardik hasn't played Test cricket since the tour of England in 2018. He claimed a five-fer in Nottingham and scored a half-century in the same match, but had a disappointing series otherwise.
---
#4 "He should do this when he has scored four, five, six runs" - Gavaskar's advice to KL Rahul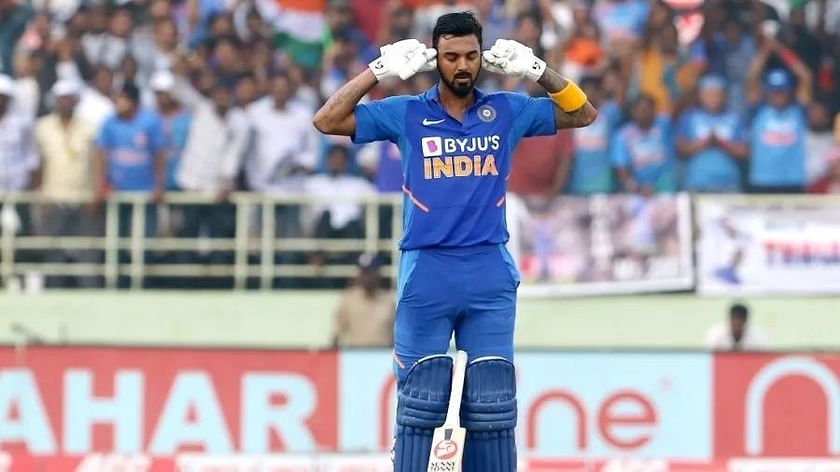 Due to his inconsistency with the bat, KL Rahul has often come in for a lot of criticism. And so when he scores big, he makes it a point to give back to the critics.
Often after scoring a hundred, the batter can be seen coming out with his trademark 'shut the noise' celebration - closing his eyes and covering his ears with his fingers.
Rahul did the same while leading the Lucknow Super Giants (LSG) against Mumbai Indians (MI) in an IPL 2022 match. An unimpressed Gavaskar had some advice for the Indian batter. He said:
"He is shutting down the noise when he has got a hundred you want to take the applause. He should do this when he has scored four, five, six runs but when you got a hundred take it out, enjoy the applause. Everybody is applauding you.
"I do not understand, let all the applause come through, not shut it out. You shut it out when you get out on zero, one, two, three, four or something like that. That when you put your fingers in ears."
Rahul has clarified in the past that his celebration is not meant to disrespect anyone but to 'shut out' the noise of those trying to pull a player down during his tough phase.
---
#5 "We will look after our interests and do it better than what you tell us to do"
In August 2022, Gavaskar hit out at Australia and England over their criticism of the Indian Premier League (IPL). He lashed out at the two nations over accusations that the IPL was disrupting the international cricketing calendar, asking them to mind their own business.
Pointing out that both Australia and England have separate windows in the annual cricket calendar for the Big Bash League (BBL) and The Hundred, respectively, Gavaskar wrote in his column for Sportstar:
"So, by all means, look after your cricket interests but hey please don't interfere in ours and tell us what to do. We will look after our interests and do it better than what you tell us to do.
"It's been amusing to read that the Indian Premier League is once again seen as a disruptor of the cricketing calendar of other international teams. The moment the news about the South African T20 league and the UAE T20 league came out, the 'old powers' started squirming and got their apologists to have a go at the IPL."
The IPL is the most popular cricket league in the world and the second most lucrative sporting league after the National Football League (NFL).
---
Also Read: "I forgot for a minute" - 3 times there was confusion at the toss in a cricket match