Aakash Chopra has picked his best XI of the current World Test Championship (WTC) cycle. He included four Indian players in this hypothetical team.
Australia and India finished as the top two teams in the 2021-23 WTC cycle. The two sides will face off in the final at The Oval in London from Wednesday, June 7.
In a video shared on his YouTube channel, Chopra picked Usman Khawaja and Dimuth Karunaratne as his two openers, elaborating:
"Let's start with Usman Khawaja. He has batted in unreal fashion in the last two years. He was troubling India in India as well. I couldn't find another opener that easily. I have picked Dimuth Karunaratne. The performances are not pathbreaking but he has done a difficult job."
The former Indian opener chose Marnus Labuschagne and Joe Root, who is the highest run-scorer in the current cycle, to bat at No. 3 and No. 4, saying:
"Amazing batters play at No. 3, you will get a lot of them across the world, but I have picked Marnus Labuschagne. At No. 4, which is usually Kohli's number, but Joe Root's name will come here. In my opinion, if there is a Fab Four at the moment, he is the king of that."
Chopra completed his top six with Jonny Bairstow and Rishabh Pant and named the latter as his wicketkeeper:
"At No. 5, I was split right down the middle. I had a lot of names. I have kept Jonny Bairstow because no one has scored more runs than him in this cycle. I have Rishabh Pant at No. 6. He plays amazingly well whenever he plays."
India will miss Pant's services in the WTC final. The wicketkeeper-batter amassed 868 runs at an impressive average of 43.40 and accounted for 50 dismissals behind the stumps in the 12 Tests he played in the current cycle.
---
"I am making a team that can play in any conditions across the world" - Aakash Chopra on picking both Ravindra Jadeja and Ravichandran Ashwin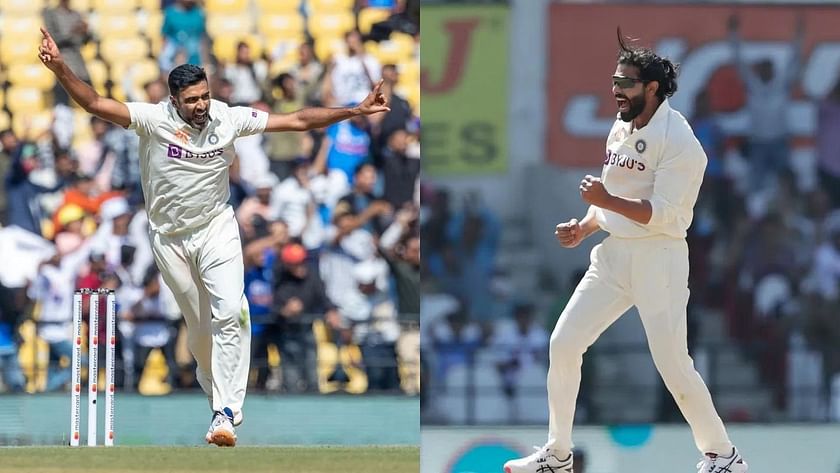 Aakash Chopra chose Ravindra Jadeja and Ravichandran Ashwin as his two spinners, with both also capable of wielding the willow effectively:
"At No. 7, I have kept Jaddu. Ravindra Jadeja as a batter and bowler, in India or overseas, and any innings - Jaddu has been very good. I have kept Ravichandran Ashwin at No. 8. I am making a team that can play in any conditions across the world."
The cricketer-turned-commentator picked Pat Cummins and Shaheen Shah Afridi as his first two seamers while also naming the Australian skipper as his captain:
"I am getting Pat Cummins to bat at No. 9 in this team. If he wants, he can go up the order, he is the captain. He bowls extremely well in Test cricket. After that, I have kept Shaheen Shah Afridi. I am a fan of this player. ODIs, T20s and Tests - he is class."
Chopra rounded off his attack by naming Jasprit Bumrah as his third seamer, stating:
"After that, I have kept Boom Boom Bumrah. I think no one has taken more wickets than Jasprit Bumrah in this cycle even though he has not played all the games and he got injured in the end. He has been outstanding whenever he has played."
Nathan Lyon, with 83 scalps, is the highest wicket-taker in the current WTC cycle. Bumrah accounted for 45 dismissals in the 10 Tests he played in this period.
Aakash Chopra's best XI of the WTC cycle: Usman Khawaja, Dimuth Karunaratne, Marnus Labuschagne, Joe Root, Jonny Bairstow, Rishabh Pant (wk), Ravindra Jadeja, Ravichandran Ashwin, Pat Cummins (c), Shaheen Shah Afridi, Jasprit Bumrah
Poll : Should either Kagiso Rabada or James Anderson have been picked ahead of Jasprit Bumrah in the best XI of the WTC cycle?
30 votes