Veteran New Zealand cricketer Mitchell McClenaghan has lamented the investment the board has put in on opener Finn Allen, given his poor returns.
The left-arm seamer thinks the selectors should send the right-hander back to domestic cricket ahead of the 50-over World Cup later this year.
Allen, who had a decent T20 World Cup in Australia, registered ducks in his last two ODI innings before making a promising 40 in the first ODI against India in Hyderabad.
His early departure in both games left the remaining batters to do the bulk of the work, and they crumbled under pressure to lose the series 3-0.
Speaking to SENZ Afternoons, McClenaghan observed that Allen has hardly made a strong claim leading into the World Cup and that the 22-year-old must return to domestic cricket to find the correct tempo.
The left-arm pacer said:
"His high score is 40, he hasn't really done any damage really. I think they've put their foot in it really, they've said that he's what they need for this World Cup, he's what they need to win this World Cup. So I guess what they need to do is he's in line to go to the IPL and miss the Sri Lankan tour that's going to start on the 25th of March."
He added:
"If I was New Zealand Cricket I'd be putting my foot down and saying, 'Well, hold on, Finn I need you to play some one-day cricket. We need to find what tempo you need to bat in the one-day format of the game if you're going to be any chance of playing in this World Cup."
New Zealand moved on from Martin Guptill after his struggles in the three-game ODI series against Australia, where he registered two single-figure scores. The tourists drafted Allen for the third ODI, and he scored a brisk 38.
Guptill also struggled in the T20I tri-series, involving Pakistan and Bangladesh, and lost his place to the youngster for the subsequent World Cup.
---
"In that tour, I'd be looking at bringing Guptill back" - Mitchell McClenaghan on home series against Sri Lanka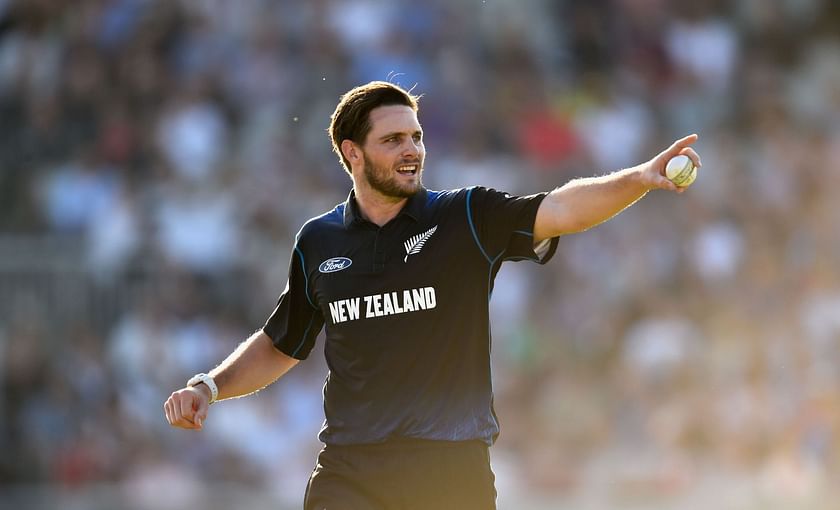 McClenaghan further claimed that New Zealand must consider bringing back Guptill for the three-game ODI series against Sri Lanka in March, pitting him against Allen to determine Devon Conway's opening partner.
The 36-year-old added:
"I know there's a few extra games, another nine games outside of those three games against Sri Lanka before the World Cup starts but that'd be the starting point. In that tour, I'd be looking at bringing Guptill back."
He concluded:
"Conway's going to go to the IPL, send him off he's done his job. Guptill and Finn head-to-head, see who's going to make that side for that World Cup squad."
New Zealand and Sri Lanka will lock horns in two Tests, three ODIs, and three T20Is, starting on March 9.