The 12th edition of the ICC Cricket World Cup ended in dramatic style with a nail-biting final between England and New Zealand. The final seemed like a thriller movie with several twists and turns. For the first time, we witnessed a tie in a World Cup final and the match was taken to Super Over. In a bizarre turnaround of things, the Super Over too was tied, and England won the game based on boundary count.
In the past 6-7 weeks, we witnessed several incredible batting displays, bowling skills, acrobatic catches, brilliant run-outs, and some heartbreaking moments. In the process, some long-lasting records were broken, and the history books were re-written.
---
#1 Most centuries in a single edition - 5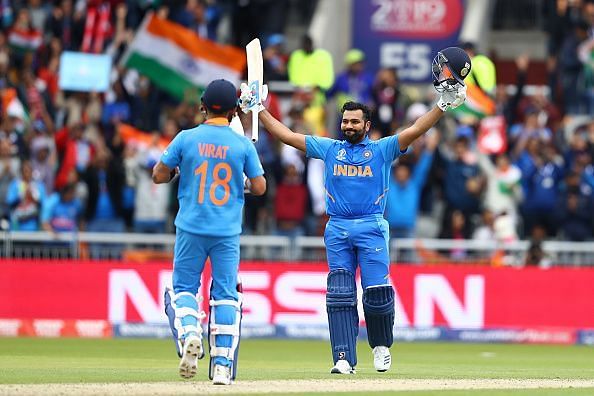 Rohit Sharma, the Indian vice-captain, was in great touch throughout the 2019 World Cup. Though Rohit had a poor IPL campaign before the World Cup, he was expected to bounce back on cricket's biggest stage. He lived up to the expectations by scoring 648 runs in 10 matches with five centuries and a single half-century.
Rohit started the tournament with a beautiful century against South Africa. He continued his excellent form in the next two matches by scoring a half-century and a century against Australia and Pakistan respectively.
Even though he had two poor outings against Afghanistan and West Indies, he returned to form in style in the next three matches. He scored three consecutive centuries at the end of the league stage. In the process, he overtook Kumar Sangakkara's record tally of most number of centuries in a single World Cup (4).
However, he failed in the all-important semi-final match against New Zealand. As a result, India once again failed to reach the final. Nevertheless, Rohit Sharma now holds the record for the most number of centuries in a single World Cup.
Also read – World cup most wickets
#2 Most sixes in an innings - 17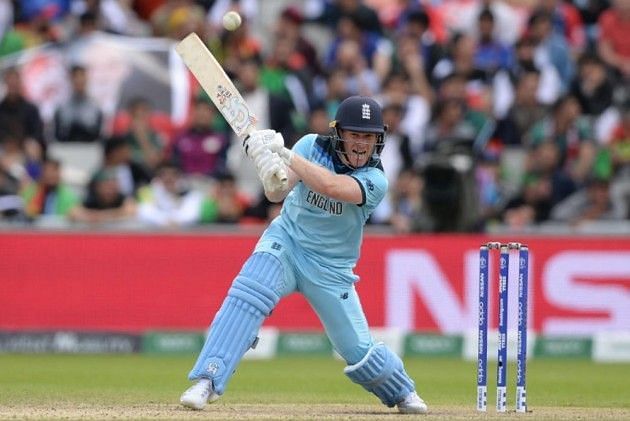 Hosts and eventual World Cup winners England battled Afghanistan in the match 24 of the 2019 World Cup. Since Eoin Morgan was nursing a back injury, he was supposed to sit out in that game. Nevertheless, the England skipper decided to play that game with the help of painkillers.
Batting first, the English captain joined Joe Root in the middle at the end of the 30th over with the scoreboard reading 164/2. After scoring 26 runs from his first 24 balls, Morgan started to bash the Afghanistan bowlers from the 36th over onwards. In particular, he went hard on Rashid Khan and smashed seven sixes off his bowling.
Morgan finished with 148 runs in just 71 balls with a tremendous strike rate of 208.45. In the process, he managed to hit 17 massive sixes and overtook Chris Gayle's record for the most sixes (16) in a World Cup innings. Besides, Morgan's record of 17 sixes is also the most by a batsman in an ODI inning.
Also read – Man of the match world cup 2019
#3 Most wickets in a single edition - 27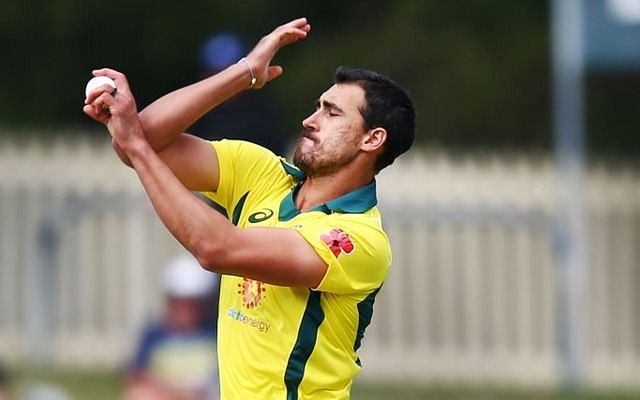 In the previous World Cup in 2015, Mitchell Starc, the Australian speedster, claimed 22 wickets in just eight matches with a great strike rate of 17.4. However, he felt short of breaking Glenn McGrath's record tally of 26 wickets in a single World Cup.
This time though, Starc went one step further and claimed 27 wickets in just ten games with a decent strike rate of 20.5. Even though Starc took only one wicket in Australia's opening game against Afghanistan, he came back strongly in the next match by claiming five wickets against West Indies.
Later, he claimed four wickets against both Sri Lanka and England. Against New Zealand, he picked up his second 5-wicket haul of the tournament and helped Australia to defend a target of 244.
After dismissing Jonny Bairstow in the semi-final, Starc finally overtook McGrath and now holds the record for the most number of wickets in a single tournament.
Also read – World cup 2019 highlights
#4 Most catches by a fielder in a single edition - 13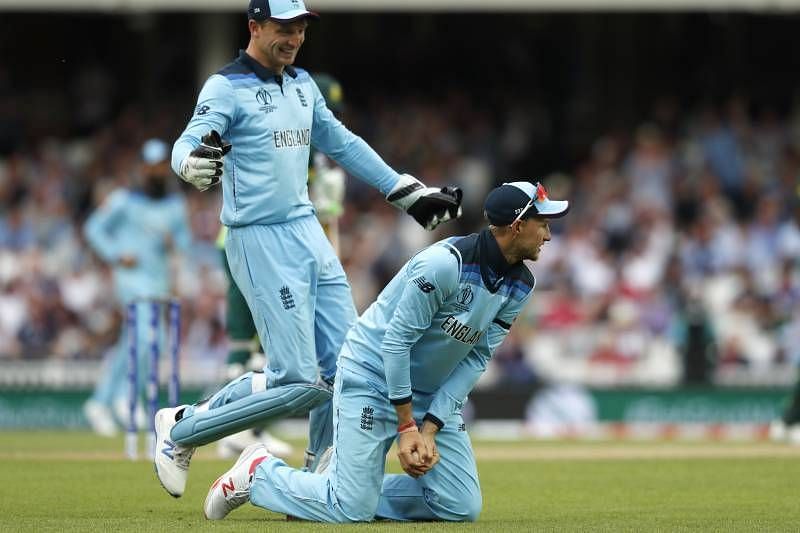 It is a well-known fact that Ricky Ponting, a multiple World Cup Winner, is one of the greatest fielders in the history of cricket. For 16 long years, he held the record of most number of catches by a non-wicket-keeper in a single World Cup. In the 2003 edition, Ponting took 11 catches in as many matches.
Though Rilee Rossouw of South Africa came close in the 2015 edition by claiming nine catches in six matches, Ponting's record remained unbroken until the league stages of this year's World Cup.
Since the format of the World Cup 2019 was changed, two teams were destined to play a maximum of 11 matches, unlike the previous two editions. Since none of the England games in the league stage was washed out, England was fortunate enough to play all their 11 games.
Hence, it laid a perfect opportunity for someone from the English team to break Ponting's longtime fielding record. Joe Root, England's Test skipper, utilized the chances by claiming 13 catches in 11 matches. As a result, Joe Root now holds the record for the most number of catches in a single edition.
Also read – Highest Individual Score in World cup
Edited by Debjyoti Samanta