The jungle player lineup for League of Legends LCK 2023 Spring Split looks intriguing as they compete to become the best-performing player in this Split, producing the current 'JGL-DIFF.'
With players like Oner, Canyon, and Peanut showing no signs of slowing down, it'll be intriguing to watch how the League of Legends academy's emerging prospects step up to fight against them.
This list will cover the five best junglers at the League of Legends LCK 2023 Spring Split.
Disclaimer: This list is subjective and reflects the author's opinions.
---
Canyon, Peanut, and three others are expected to be the best junglers at League of Legends LCK 2023 Spring Split
1) Clid (HLE)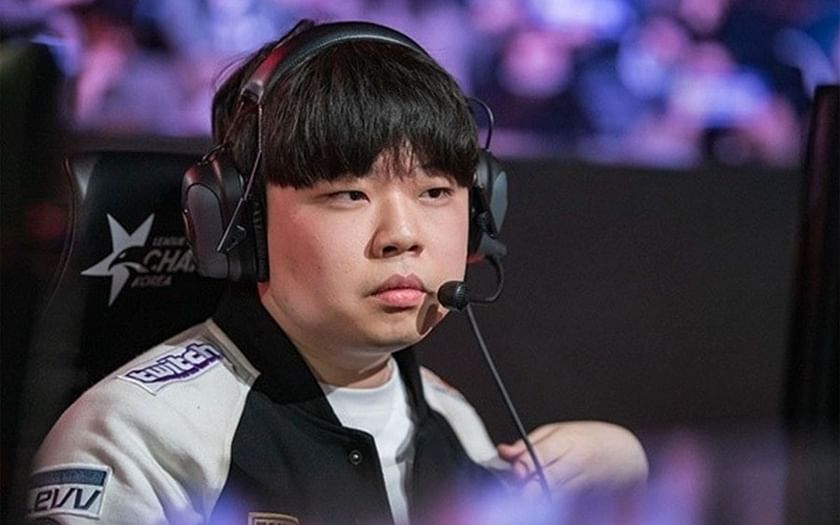 Clid is the first player on this list, as the former FPX jungler has signed with HLE (Hanwa Life Esports) for the League of Legends LCK 2023 Spring Split. He returns to LCK with the hopes of ultimately making a comeback.
For him, 2022 was a rollercoaster ride with ups and downs. While the entire FPX 2022 lineup failed, Clid showed glimpses of his best self but lacked consistency.
Now, with a lineup that is perhaps superior to in 2022, he is anticipated to rebound in the League of Legends LCK 2023 Spring Split, with strong-side players like Viper (ADC) and Zeka (MID) providing Clid with jungle power.
---
2) Croco (DRX)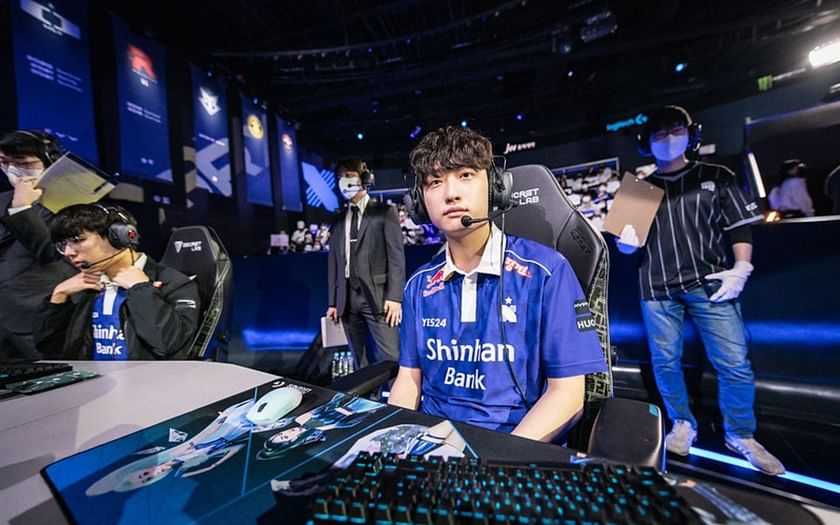 Croco is the second addition to the list as he joins the current League of Legends Worlds champions, DRX. He can quite comfortably be one of the underrated players on this roster. One should not forget that he was the rookie of the year in 2021, besting Oner for the title.
Croco has proven his skills with his stint at LSB and often being one of the best junglers in the world who manages to adapt to situations. One thing that will be interesting to see is how he manages his playstyle around Rascal (TOP), who is arguably the strongest player on this roster and by far the best carry player.
Having initially had to play around with his former colleague Prince (ADC), Croco's ability to strong-side Rascal (TOP) will be critical for this lineup and might be the deciding factor in their LCK 2023 Spring Split.
---
3) Peanut (Gen.G)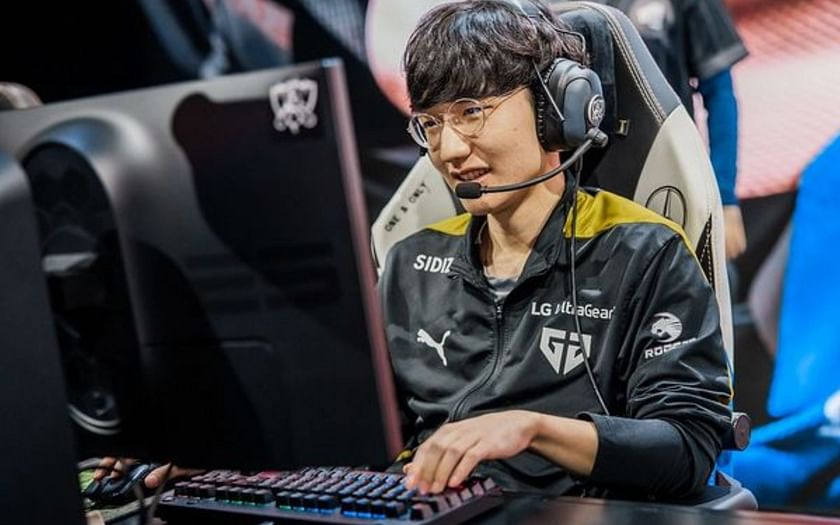 Peanut is the third addition to the list, joining Gen.G (Generation Gaming) for the LCK 2023 Spring Split. He is perhaps one of the most intriguing players on this list. His playstyle is significantly different from the other players listed, and he is also an experienced veteran player.
Peanut outperforms all the other junglers in terms of assisting his teammates. Even though jungle-meta comprises carry junglers, he can play more of a supportive jungle role who can affect the map with significantly less gold allocation.
The team chemistry for a roster like Gen.G., where players like Chovy (MID) and Doran (TOP) are the key carriers, is projected to be one of the strongest in LCK. Making Peanut one of the best in his role.
---
4) Oner (T1)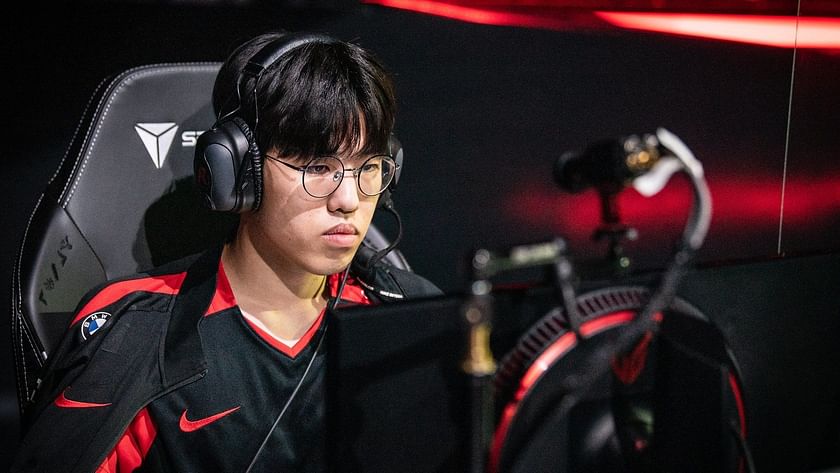 T1's prodigy jungler, Oner, is the fourth addition to this list. The LCK 2022 Spring Finals MVP enters 2023 as one of the league's finest junglers. Last year was arguably one of his strongest seasons as a professional League of Legends player, with T1 dominating all matches, barring the Worlds 2022 Finals, where DRX defeated them.
One of the primary reasons T1 is predicted to dominate again is because all five members of their roster are still on board, which is uncommon in professional League of Legends.
Fans should anticipate Oner's domination to continue, owing to the current jungle meta fitting him well and solid collaboration with teammates. Also, given that Faker (MID) is now more frequently seen playing a supporting midlane position, he has a bright League of Legends LCK 2023 Spring Split ahead of him.
---
5) Canyon (Dplus KIA)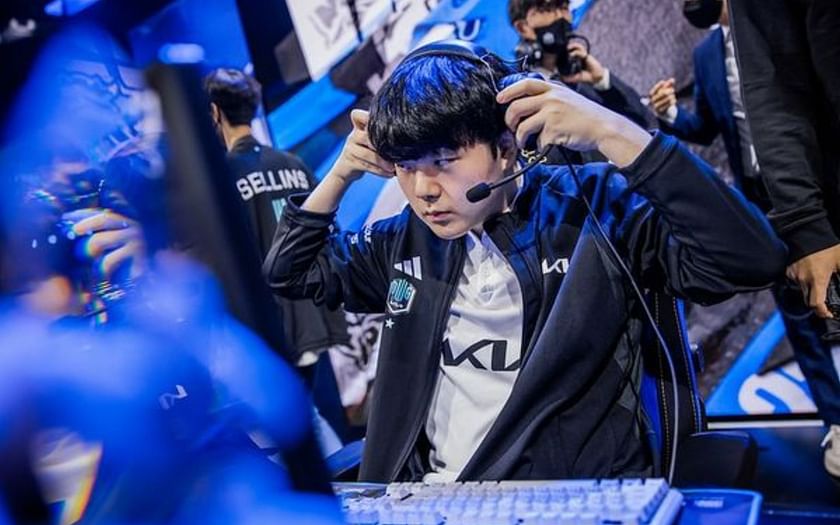 Canyon, perhaps the finest jungler in the world, rounds off this list. The jungle's top dog enters the LCK 2023 Spring Split after putting up a solid personal performance at Worlds 2022, despite his team failing to win the event.
Canyon arguably has a better roster in the League of Legends LCK 2023 Spring split, as this roster shows greater synergy, with the inclusion of Canna (TOP) being able to play weakside and Deft (ADC) being the ever-reliant botlaner.
Fans can expect Canyon to have a fruitful League of Legends LCK 2023 Spring Split, with Dplus KIA being one of the title contenders.