If one doesn't miss Daniel Ricciardo's daring overtakes on track, his genial attitude is definitely to be noticed. Born in 1989, Daniel "The Honey Badger" Ricciardo is an Australian Formula 1 driver who currently competes for the Alpha Tauri team. Daniel made his F1 debut in 2011 for the HRT team and has since raced for Toro Rosso, Red Bull, Renault and McLaren. He became a household name during his Red Bull years, remarkably outscoring Sebastian Vettel in his first year for the Austrian outfit. The subsequent high-profile moves to McLaren and Renault did not bring desired results for the Aussie and even led him to take a reserve driver role for Red Bull at the start of the 2023 season. But he is now back full-time on the track, having replaced Nyck de Vries at the sister team and there is no doubt F1 fans are happier to see him battling it out with the best in the business.
| | |
| --- | --- |
| Name | Daniel Joseph Ricciardo |
| Net Worth | $96 million |
| Age | 34 |
| Residence | Perth, Monaco and Los Angeles |
| Position | Formula 1 driver |
| Marital Status | Unmarried, in a relationship with Heidi Berger |
| Source of Wealth | Professional racing, marketing for F1 teams, endorsements, business |
| Salary | $2.1 million (2023) |
| Endorsements | OKX, Afterpay, Singtel Optus, St Hugo, Beats, GoPro, EA Sports, and Thorne |
| Endorsement Earnings | Not known |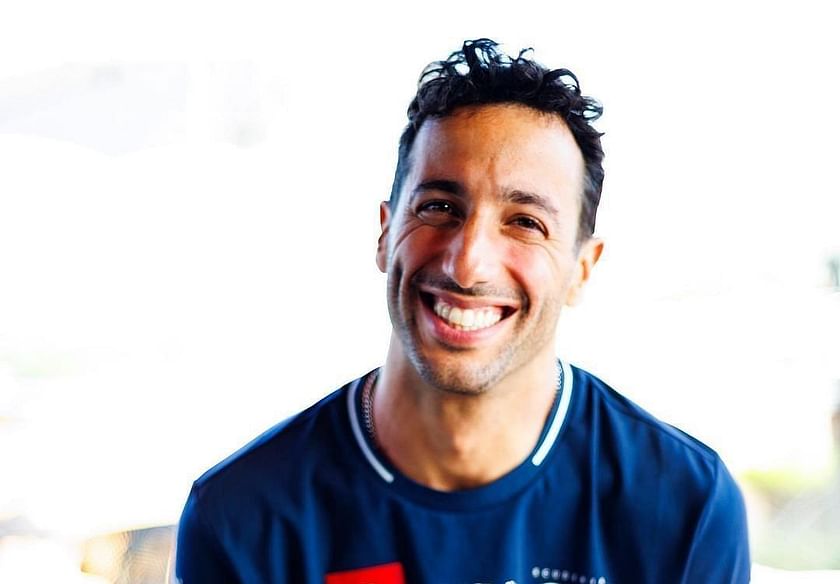 Daniel Ricciardo's Net Worth
Daniel Ricciardo has a net worth of $96 million in 2023. This places him among the richest drivers on the current F1 grid.
Daniel has earned a huge sum of $121.4 million in his Formula 1 career to date. The 2023 season saw him take away the biggest paycheck of his life before he even raced. This is because the three-year contract at his earlier employer, McLaren, was mutually terminated a year early at the end of 2022. Essentially, Daniel earned a whopping $22.2 million to not race for them. However, his beginnings in F1 were far more humble.
According to reports, the HRT team offered him about $200,000 for his maiden F1 season. Daniel has also cashed in on the fact that he is one of the most marketable personalities in motorsports. He has partnered with several renowned brands as a brand ambassador and endorsed their products. He has also set up his own personal fashion line, Enchanté.
Daniel Ricciardo Salary
Daniel Ricciardo's current contract is worth $2.1 million per year. He is signed on till the end of the 2023 season with Alpha Tauri as a driver, having replaced Nyck de Vries before the 2023 Hungarian Grand Prix. He initially signed a deal as a reserve driver for Red Bull which entailed simulator and pre-season test duties as well as PR and marketing roles to support the team.
Daniel has reportedly earned about $1 million racing for Toro Rosso from 2012 to 2013. The next five years at Red Bull saw him take away close to $21 million. Renault then paid him a massive $49 million from 2019 to 2020. Daniel's McLaren years in 2021 and 2022 saw him earn another $25 million as salary.
Daniel Ricciardo Endorsements
Daniel's portfolio in terms of brands endorsed is diverse. He has primarily partnered with currency and money-oriented businesses along with the tech world. He became a brand ambassador for OKX, a cryptocurrency platform in May 2022. Daniel also endorses Afterpay, a service that allows users to buy now and pay later. He has signed with Singtel Optus as his official telecom partner since August 2020.
GoPro, Beats and EA Sports, the tech industry giants, are all listed as official partners on Daniel's website. Daniel Ricciardo has even inked a deal with St. Hugo, an Australian fine wine brand. Nutritional supplement company Thorne is Daniel's official sports performance partner. He has been a brand ambassador for Carsales and YouFoodz in the past.
Daniel Ricciardo Other Sources of Income
Daniel Ricciardo has made notable forays in the fashion and clothing industry. He first launched his personal merchandise online store under the label RIC3, derived from his racing tag and car number. The merchandise ranges from t-shirts, hoodies, jackets, caps and accessories. Daniel then expanded the venture into a fashion line, Enchanté. The brand's website currently displays clothing for the beach, cafe and comfort-wear collections.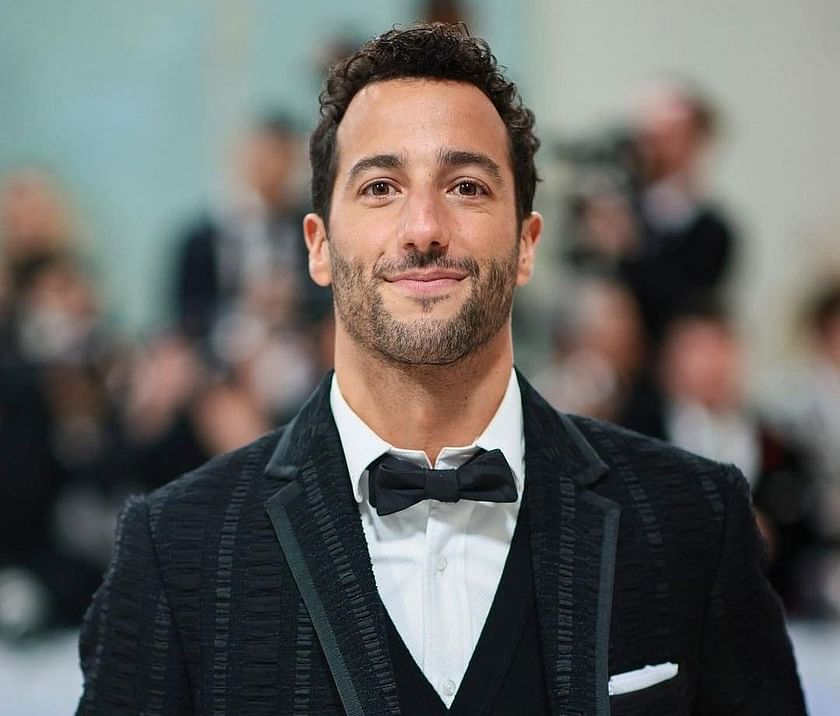 Daniel Ricciardo House
The Honey Badger can boast of houses across three continents. His first house is a mansion in his home city of Perth, Australia. Following in the footsteps of his F1 colleagues, he also has an apartment in the glamorous city country of Monaco. The property is reported to have cost him $2 million. However, it is his 1960s-styled Beverly Hills mansion in Los Angeles that piques the most interest. He paid a mind-boggling sum of $18.6 million for the luxurious property when he bought it in 2018. Clearly, Daniel knows a thing or two about living lavishly.
Daniel Ricciardo Cars
Daniel's personal garage collection suggests his passion for cars. His first car was a Toyota Hilux pick-up gifted by his parents in 2006. The rest of his fleet consists of glorious supercars. He is the proud owner of a Porsche 911 GT3 RS, Porsche 918 Spyder, an Aston Martin Valkyrie, an Aston Martin Vantage, a McLaren 675LT, and a Renault Megane RS.
Daniel Ricciardo Charity Work
Save the Children, a global organization, is Daniel Ricciardo's official charity partner. He has also been a part of the Red Bull-supported Wings for Life foundation. In 2022, Daniel raised money for the flood victims in Australia by auctioning a specially designed and autographed helmet.
FAQs
Q. Is Daniel Ricciardo in a relationship?

A. Daniel Ricciardo has been in a relationship with Austrian actress Heidi Berger since 2019.
Q. Why is Daniel Ricciardo called the Honey Badger?

A. Daniel Ricciardo gave himself the nickname Honey Badger in 2014 as he considers it his spirit animal. He has drawn similarities with the honey badger for being "cute and cuddly" on the outside but having a "fearless" nature as well.
Q. Does Daniel Ricciardo support a sports team?

A. Daniel Ricciardo is a big supporter of the Australian Football League team, West Coast Eagles, who are based out of his home city of Perth. He is also a big fan of NFL team Buffalo Bills and UFC.
Q. Why does Daniel Ricciardo wear the number 3?

A. Daniel Ricciardo attributes his racing number to his first race ever when he was a kid and was assigned the number 3 by the officials. He grew up as a fan of former NASCAR driver, Dale Earnhardt, who wore the same number. He also revealed that the street number of his childhood home was three too. He even has the number 3 tattooed on his finger.
Q. Is Daniel Ricciardo Italian?

A. Daniel Ricciardo was born to Italian-Australian parents and describes himself as "most certainly having Italian blood." However, he races under the Australian flag.
Q. How tall is Daniel Ricciardo?

A. Daniel Ricciardo stands at 5 feet 10 inches (179 cm) tall.