Midfielders control the flow of the game. They dictate how the game is played and are often important in transitioning from defense to attack or in stopping the opposition attackers.
While attacking midfielders, forwards, and wingers usually get all the credit and limelight, it is often the central midfielders who do all the leg work and allow these attacking minded players to express themselves.
The entire philosophies of some teams and squads are built on the strength of their midfield and the talent of their midfielders. With so many talented and legendary central midfielders to choose from, it is no easy task to choose the 10 best.
Without much ado, let us take a look at;
The 10 greatest central midfielders of all time
Note: Only central midfielders have been considered. Players who primarily played as attacking midfielders or wingers (like Zidane, Ronaldinho, Maradona etc) have not been included in this list.
---
#10 Frank Lampard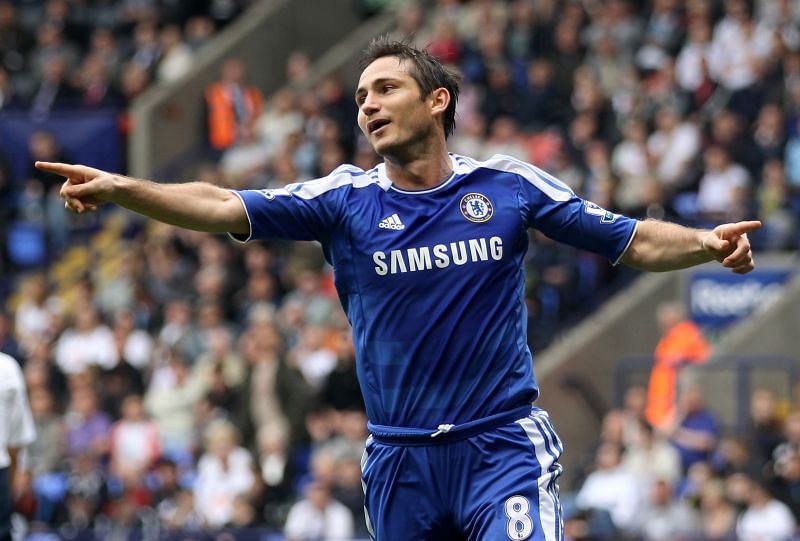 Part of England's golden generation, Frank Lampard was an integral part of Chelsea's emergence as a European superclub. One of the greatest box-to-box midfielders the world has ever seen, Lampard's tendency to arrive late in the box helped him grab many crucial and match-winning goals.
The only midfielder to have scored more than 150 goals in the Premier League, Frank Lampard won an incredible 13 trophies with Chelsea. The former England international was arguably at the peak of his career from 2004-06 and even came second in the Ballon d'Or standings in 2005 losing out to the legendary Ronaldinho.
An accurate penalty and set-piece taker, Frank Lampard will forever be remembered fondly by Chelsea fans for his important contributions and inspirational performances.
---
#9 Johan Neeskens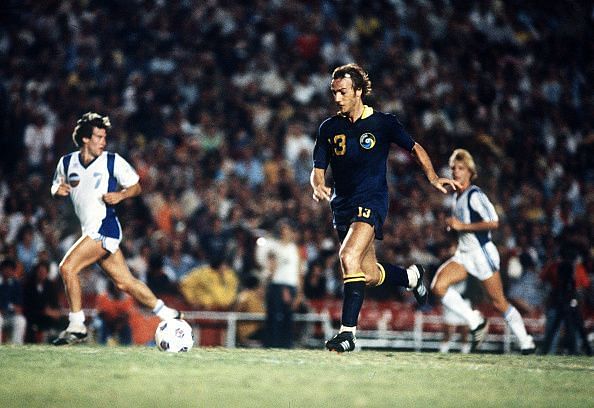 An extraordinary player in his own right, Dutch midfielder Johan Neeskens was often overshadowed by his more famous countryman, Johan Cruyff. The steel to Cruyff's grace, Neeskens was an integral part of Ajax and the Netherlands national team which played some beautiful and stunning football in the 1970s.
The Dutch midfield maestro was known for his tireless running, relentless pressure on the opposition and immense passing skills. He was also extremely talented and skilled on the ball. Neeskens' presence in the Ajax and Dutch national teams helped the more creative players express themselves and play with freedom.
A true team man, Neeskens played an integral role in Ajax's 3 consecutive European Cups. He also had a successful stint at Barcelona before winding down his amazing career in the United States of America.
---
#8 Luka Modric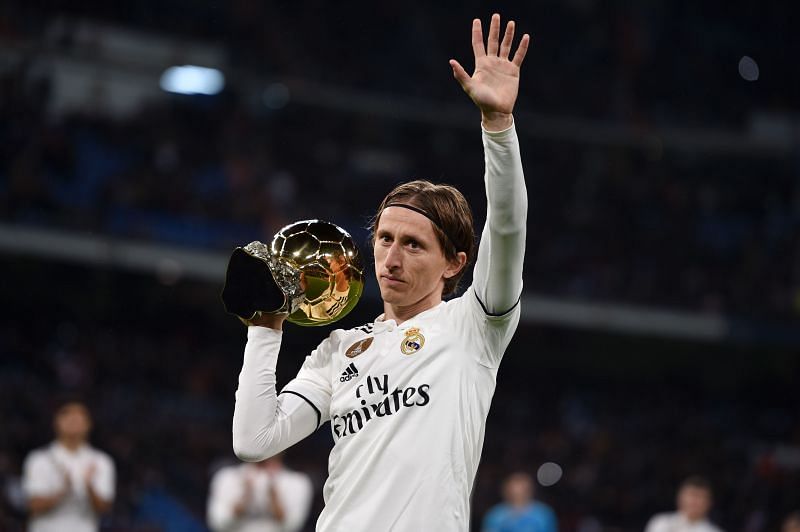 The 2018 Ballon d'Or winner, Luka Modric, comes in at number 8 on this list. One of the most complete midfielders to ever play the game, Modric has consistently been among the best players in the world for over a decade.
Capable of picking defense splitting passes and equally adept at doing his defensive duties, Modric has continuously evolved and improved his game in the last few years.
A crucial part of the Real Madrid team which won 3 UEFA Champions League trophies in a row, the Croatian midfielder was the first player in over a decade to break the dominance of Lionel Messi and Cristiano Ronaldo and win the Ballon d'Or and FIFA World Player of the Year Award in 2018.
Still going strong for Real Madrid, the 35-year-old will undoubtedly go down as one of Real Madrid's greatest ever signings.
#7 Steven Gerrard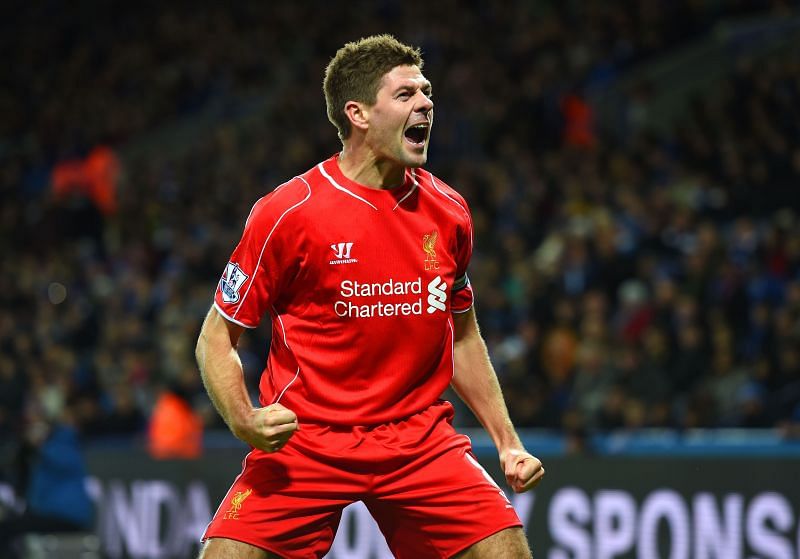 Arguably the greatest player to never win the Premier League, Steven Gerrard is undoubtedly the greatest Liverpool midfielder of all time. The Liverpool legend's leadership skills and inspirational performances are well renowned and his penchant for big match performances enhanced his reputation as one of the best English footballers of this generation.
Capable of playing all across the midfield line, Gerrard almost single-handedly dragged Liverpool to their incredible 2005 UEFA Champions League triumph. From 2004-2010, Gerrard was nearly unplayable and drove an average Liverpool team to great heights with some stunning individual performances.
Gerrard's legacy as a midfielder can be seen by these comments from Zidane:
"There was a point when Gerrard was the best midfield player in the world. It is unusual to get complete midfield players who can do everything, but that is what he was."
---
#6 Paul Scholes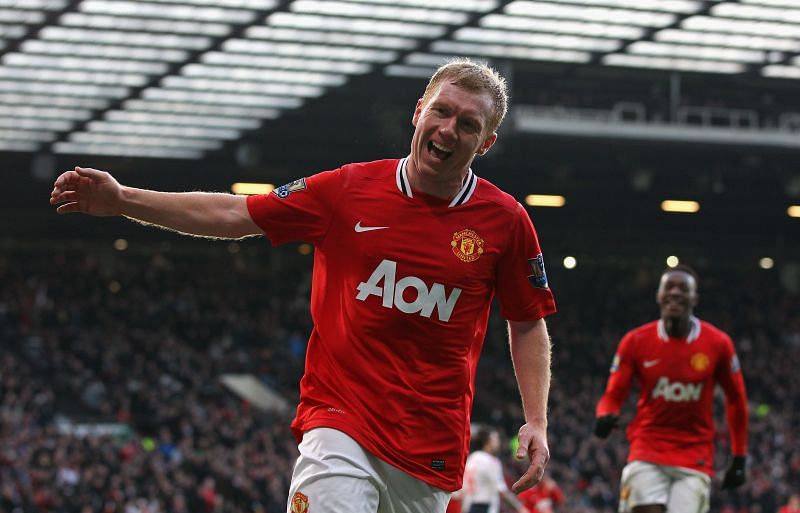 Manchester United legend Paul Scholes takes the #6 spot on this list. One of Sir Alex Ferguson's most trusted players, the 'Ginger Genius' played a huge role in making Manchester United the European Super Club it is today.
One of the most gifted midfielders to ever play in the Premier League, Paul Scholes' range of passing was simply stunning. The England midfielder won every trophy possible with Manchester United and was highly regarded by both his teammates as well as opponents.
The respect Paul Scholes had from his peers can be seen by these comments made by legendary Spanish midfielder Xavi in 2011:
"A role model. For me, and I really mean this, he's the best central midfielder I've seen in the last 15, 20 years. He's spectacular, he has it all, the last pass, goals, he's strong, he doesn't lose the ball, vision. If he'd been Spanish he might have been rated more highly. Players love him."
---
#5 Andrea Pirlo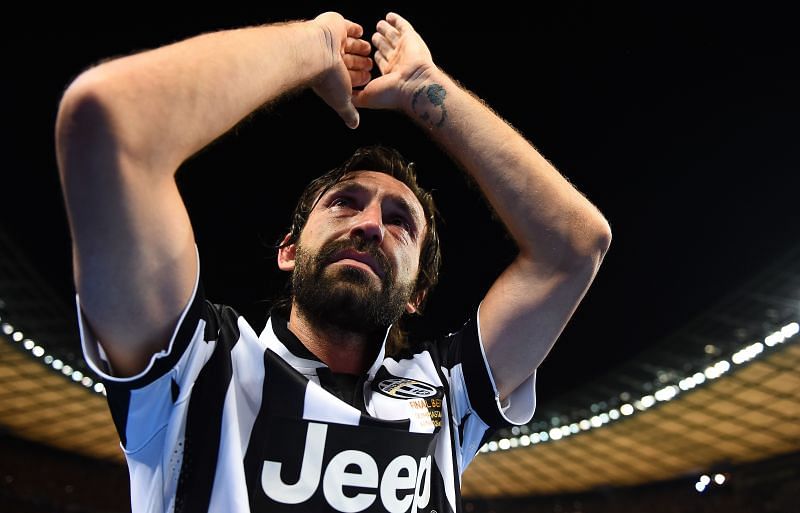 Current Juventus manager Andrea Pirlo redefined the role of a deep lying playmaker with his extraordinary vision and passing skills. Winner of the World Cup, UEFA Champions League, multiple Serie A titles and domestic cups, Andrea Pirlo is one of the most decorated midfielders in European football history.
The calmness with which he played his game and his ability to pick out the right pass always made him one of the greatest Italian players of all time. Andrea Pirlo's expertise with the dead ball led to many crucial goals and breakthroughs for both his club and country.
One of the most elegant and technically gifted players to ever grace the game, Pirlo's class and importance to football can perhaps be best summed up by this simple quote from the legendary Johan Cruyff:
"Pirlo can make his feet do whatever he wants. He's a genius."
---
#4 Didi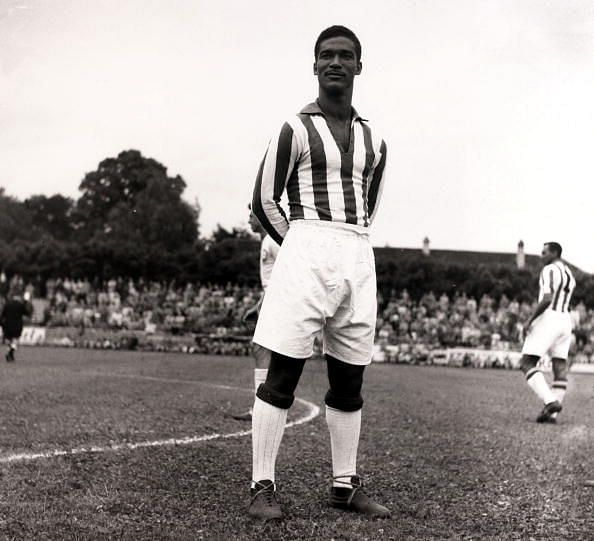 Brazil has produced a number of brilliant footballers, but Brazil's greatest ever central midfielder is arguably Waldyr Pereira, fondly known as Didi. The player of the tournament at the 1958 World Cup, Didi was the brains behind Pele and Garrincha's stunning feats with the Brazilian national team.
Didi often had his best performances on the biggest stage. The Brazilian midfielder had some amazing games in the 1958 and 1962 World Cups, winning both of them.
Ranked the 7th greatest Brazilian player of the 20th century by IFFHS, Didi was quite clearly the best midfielder of his generation and one of the greatest Brazilian players of all time.
#3 Xavi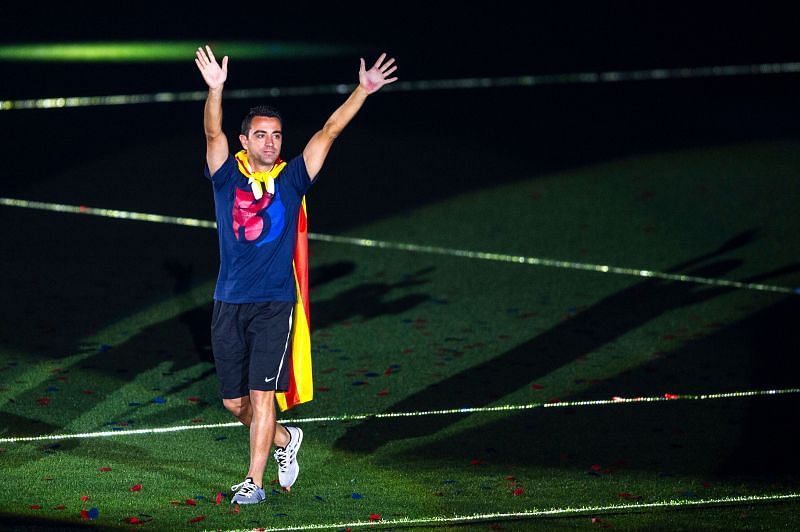 In any top 10 midfielders list, one name which always makes it is Barcelona legend, Xavi. The Spaniard is one of the most decorated players to ever play the game and has won almost every trophy and accolade the game has to offer.
A man who almost defined the entire tiki-taka style the Spain and Barcelona teams implemented, Xavi was the main catalyst for the glorious success enjoyed by Barcelona and the Spanish national team from 2006-2014.
A supreme passer and playmaker, Xavi always seemed to find space in midfield and was capable of picking the right pass at the right time. His extraordinary passing skills, vision and technical ability made him one of the greatest midfielders and players to ever play the game.
The respect he had from his teammates can be seen by these wonderful quotes from his midfield partner Andres Iniesta:
"I have run out of compliments for him. There is no-one who can compare to what he represents as a person and a player. His statistics, the years, the feelings he conjures up, his way of doing things are beyond words. He is a unique player, unrepeatable and he has been fundamental to the club and Spain. It is a true pleasure and privilege to have played alongside him for my entire career."
---
#2 Lothar Matthaus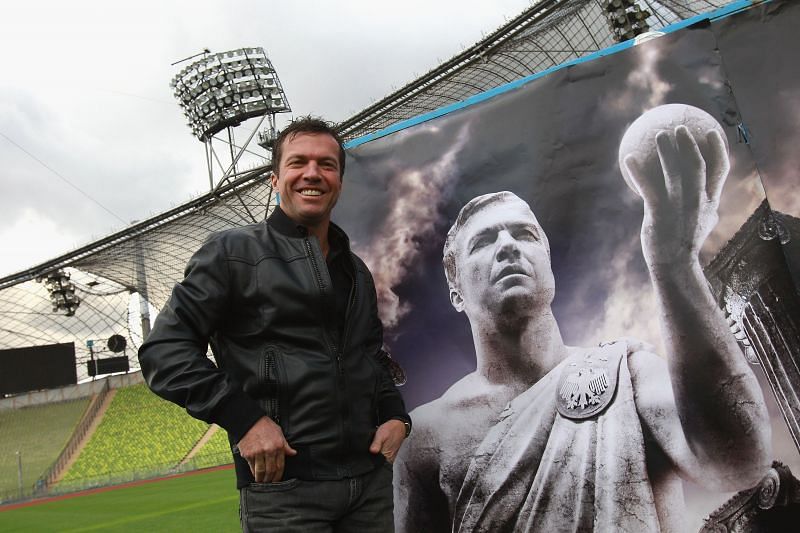 1990 Ballon d'Or winner Lothar Matthaus had a storied career with Bayern Munich and the German national team. Winner of the World Cup in 1990, and the FIFA World Player of the Year in 1991, Matthaus was an extraordinary box-to-box midfield player who always seemed to be in the right position at the right time.
Capable of tackling robustly and shooting powerfully from distance, Matthaus was one of the most complete midfielders to ever play for Germany. The German star was also known for his brilliant leadership qualities and captained both Bayern Munich and the German national team.
The celebrated midfielder had a fruitful stint at Inter Milan as well before returning to Bayern Munich where he evolved his game into that of a sweeper in the latter part of his career.
---
#1 Andres Iniesta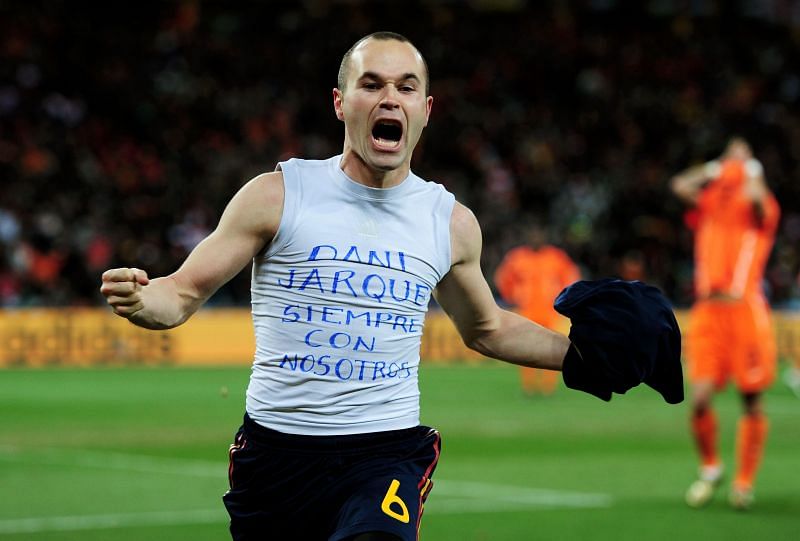 Xavi's long-time midfield partner at both Barcelona and the Spanish national team, Andres Iniesta, is one of the most talented midfielders to ever play the game. Blessed with incredible vision, passing skills and an uncanny knack for performing when it matters the most, Iniesta will go down in Spanish history for his incredible performance and match-winning goal in the 2010 World Cup final.
Technically gifted and extremely skilled on the ball, Andres Iniesta's style of play was pleasing to watch and extremely effective on the field as well. Iniesta and Xavi were undoubtedly the best ever central midfield partnership to play the game.
Iniesta had a wonderful eye for a pass that could always unlock even the most stubborn of defenses. Currently playing with the Japanese side, Vissel Kobe, Andres Iniesta's game was perfectly described by Juan Roman Riquelme:
"The one who plays this game the best is Iniesta: he knows exactly when to go forward and when to drop back. He picks the right moment to do everything: when to dribble, when to speed things up and when to slow things down.
And I think that's the only thing that can't be taught or bought. You can learn how to shoot and how to control the ball, but being aware of everything that's happening out on the pitch – that's something you're either born with or you're not."
Andres Iniesta is arguably the greatest central midfielder of all time.