From Brazilian legend Garrincha to the latest PSG signing Lionel Messi, the footballing world has been blessed with sensational dribblers throughout the course of history. Footballers have had to adapt to the ever-changing game from time to time which has resulted in the extinction of several playing styles.
However, the magical flair of a seasoned dribbler always tends to simplify the game for the audience and managers alike. When a fanatic player decides to dazzle past opposition players, dropping them like flies on his way, all tactics and strategies are rendered useless.
Such beautiful instances tend to remind us that no matter how much modernization the game goes through, an adept dribbler will always succeed in stealing applause from the fans.
Some notable dribblers of the past
Aside from the aforementioned Garrincha, Brazil has produced some of the best eye-pleasing talents, ever since the South American country was introduced to the sport. Ronaldo Nazario, Ronaldinho and Pele are some of the few names in an ocean full of majestic Brazilian dribblers.
Elsewhere, Argentinian legend Diego Maradona was widely popular for his on-the-ball skills, capable of dismantling any rock-solid defence on his day. The philosophical Johan Cruyff, Irishman George Best, and Real Madrid stalwart Zinedine Zidane, just to name a few, were all top-notch dribblers in their prime.
An insurmountable number of players can be listed if one tends to venture down the said road. With that notion in mind, let's take a look at five of the best dribblers currently plying their trade in football:
---
#5 Jadon Sancho (Manchester United)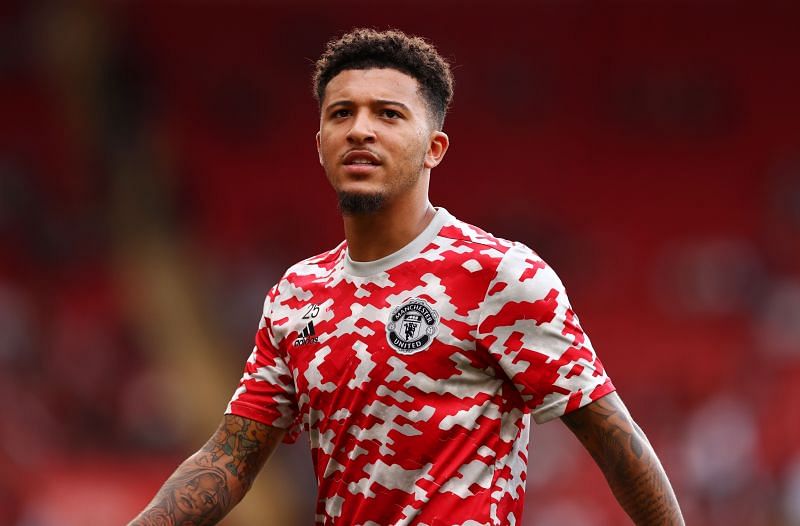 Subject to one of the most long-drawn transfer sagas of recent time, Jadon Sancho finally returned to his homeland after spending the last four seasons in Germany. Only this time, he'll be playing for the red half of Manchester, as opposed to his previous stint in England as a youth player.
The young prodigy is a fantastic dribbler and possesses a keen eye for creation. During his time as a Borussia Dortmund player, Sancho produced 64 assists and 50 goals in just 137 games. In his final season with BVB, the 21-year-old playmaker created 67 chances in the Bundesliga for his teammates.
However, the most striking attribute of the promising youngster is his close control of the ball. Sancho maintained an average of 3.86 completed dribbles per game in the league and Champions League the previous year. His superlative performances prompted United to shell out €85m for his services. The Red Devils will hope that Sancho can continue his tremendous form and fix their prolonging right-flank woes.
---
#4 Lionel Messi (PSG)
To see Lionel Messi finish in a lowly fourth position on any kind of football-related list is considered blasphemy by the Argentine's fans. And they have their cases as La Pulga has defied all set laws and precedents, time and time again. But as a dribbler, Messi has shown signs of slowing down with respect to his own ridiculously high standards.
With growing age, the six-time Ballon d'Or winner is not as agile and pacey as he used to be. As a result, his dribbling numbers have taken a slight hit. In his last season at Camp Nou, Messi managed to complete 4.6 dribbles per game in La Liga and the Champions League. For someone who recently celebrated his 34th birthday, this stat should be incomprehensible.
Then again, Messi is not an ordinary 34-year-old footballer. He single-handedly kept Barcelona competitive in a tumultuous transitional period, providing 52 goal contributions in 47 games last season. Due to their financial predicament, the Catalans were unable to register Lionel Messi as a Barcelona player and had to let him go, against the player's wishes. Sensing the opportunity of a lifetime, PSG wasted no time in signing him on a free transfer.
---
Also read: 5 strikers who can also shine in the No.10 role for their clubs
#3 Allan Saint-Maximin (Newcastle United)
It is a huge nod to Allan Saint-Maximin's proficiency as a dribbler that despite playing for a relegation-threatened side, he finds himself much higher up on this list. The French playmaker has been the only shining light in an otherwise uninspiring Newcastle side.
Led by a conservative Steve Bruce, the Magpies finished in 12th place last season after flirting with the relegation zone for a while. In spite of being a member of such a dull team and enduring a mid-season calf injury, Saint-Maximin managed to maintain an impressive 66.21 take-on success percentage.
Furthermore, the 24-year-old Frenchman completed 4.97 dribbles per game in 25 Premier League appearances last season. Having recently been linked with Arsenal and Everton, Saint-Maximin will definitely earn an upgrade sooner rather than later if he continues to produce such performances.
---
#2 Adama Traore (Wolverhampton Wanderers)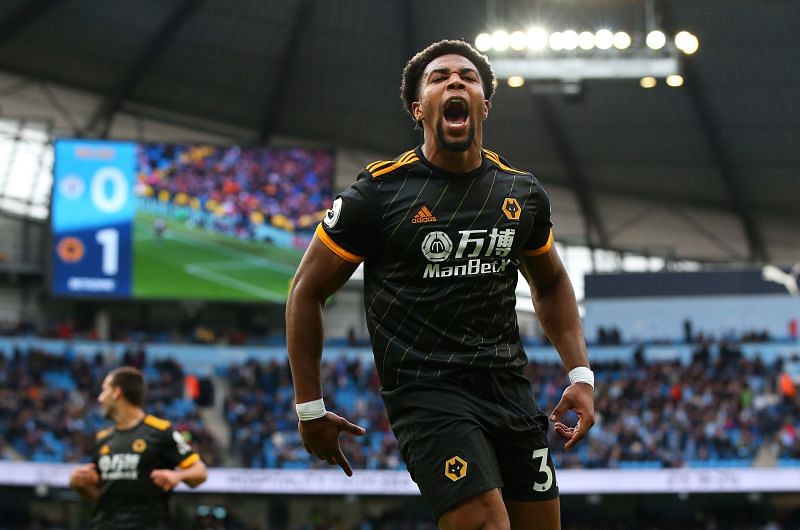 Adama Traore has experienced a meteoric rise ever since joining Wolverhampton Wanderers from Middlesbrough in 2018. The bulky winger was labeled as yet another mediocre product in a string of recent failures from the fabled La Masia academy prior to this transfer.
However, following two underwhelming spells with Aston Villa and the aforementioned Boro, Traore redeemed himself in emphatic fashion. He starred in a surprising Wolves team, earning his first Spanish call-up in 2020 as a result. Interestingly, the Catalan forward is more famous for his lightning-fast pace than his attacking output.
After generating nine assists and four goals in the 2019-20 season, Traore's offensive output endured somewhat of a dip last year. Nevertheless, his individual stats remained unaffected as he maintained a take-on success percentage of 70.83 in the league. Additionally, he completed a massive 5.6 dribbles per game last season. Traore may not be the most productive player on the pitch, but he is definitely one of the best dribblers on earth right now.
---
#1 Neymar (PSG)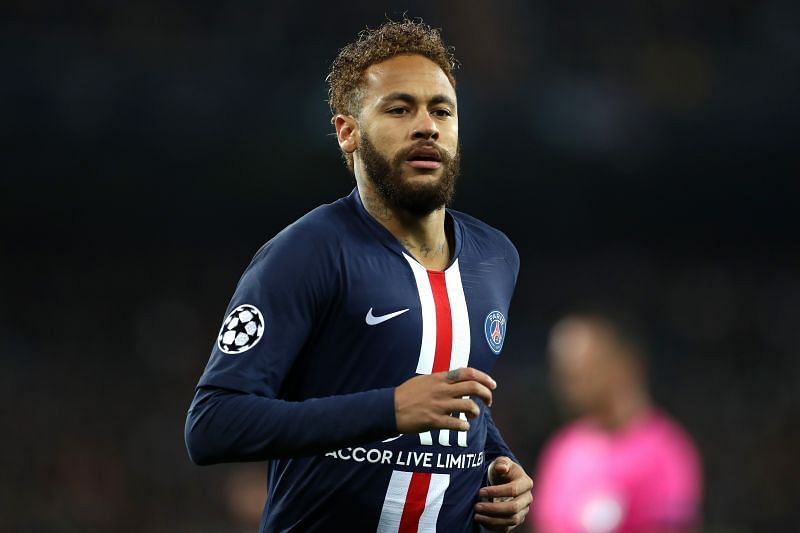 Of course, it had to be a Brazilian in the first place. Pipping Adama Traore to this title is none other than PSG's number 10, Neymar. The former Barcelona star is the quintessential 'street-player', exuding the traditional Brazilian flair in every single one of his movements.
Having struggled with injuries and disciplinary issues throughout his career, Neymar has had his fair share of fans as well as critics. Irrespective of such external factors, the 29-year-old wideman never fails to bedazzle his audience, whenever he takes onto the pitch. With 139 goal contributions for PSG in 116 games, Neymar has the audacity to showboat and the numbers to back his actions.
Even though he hasn't been able to take Messi's throne at the top, the Brazilian has undoubtedly replaced his former teammate as the best dribbler of the present era. Neymar recorded a whopping 5.67 dribbles per game last season, overshadowing every adept dribbler in the top five European leagues.
With no signs of slowing down in the flair department, a similar list could be compiled a few years later and Neymar might just preserve his position at the top.
---
Also read: 5 full-backs with the best crossing ability in the world right now