Lyon coach claims Zlatan Ibrahimovic abuses referees in foreign languages
2.89K //
07 Feb 2015, 00:27 IST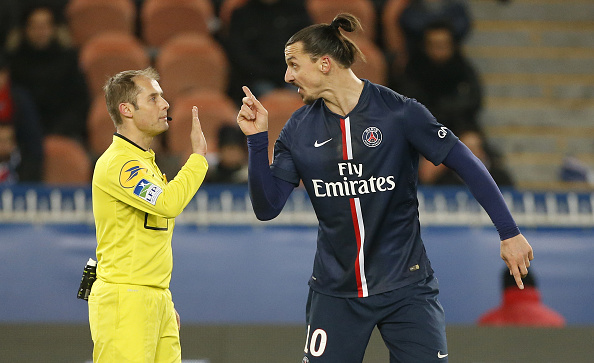 Ahead of the top-of-the-table clash in Ligue 1 on Sunday, Lyon coach Hubert Fournier has warned the referee about the on-field attitude of a certain Zlatan Ibrahimovic. The Lyon-PSG match is one of the most anticipated matches in the French football calendar, and the defending champions can climb to top spot if they can beat the current league leaders, Lyon.
"The person who is going to be most provoked is Mr Turpin (the match referee), like all the referees in this league who get insulted by this person (Zlatan Ibrahimovic)," Fournier said on Friday at a pre-match news conference.
"Apparently, the referees are not bilingual or trilingual, so they don't understand."
Better to speak Italian or English to French referees: Fournier
The object of Fournier's insinuations, Zlatan Ibrahimovic, has plied his trade in a number of countries – winning league titles with Juventus, Barcelona, Inter Milan, AC Milan, Ajax, and two-time defending champion PSG.
According to the Lyon manager, the colourful Swedish striker has picked up invectives in different languages over the course of his travels, which he uses on unsuspecting French referees.
"In a way, it's better to speak Italian or English to insult referees", Fournier added humourously.
Lyon will not fall for Zlatan's provocations: Fournier
Fournier warned his players, a tight unit of largely homegrown players, to keep their composure and not let the occasion get to them.
"I don't want (our team) to provoke, I don't want us to insult the officials"
"I hope we remember not to fall for Zlatan's provocations."
PSG's confidence is high following six straight wins in all competitions, while Lyon has been dealt a double blow by the injury-enforced absences of 21-goal league top-scorer Alexandre Lacazette and key center half Milan Bisevac.