Striker of the month: The nominees
2.74K //
01 Dec 2012, 23:42 IST
The month of November may have been cold and rainy all across Europe, but the best strikers make hay all the time, and not just when the sun shines. Some of the top performers from last month have continued to treat their fans with creative contributions, while others have made way for newcomers who have raised their game a notch to make it to our list of the Strikers of the month. 
Notably, there are no strikers from the EPL in this list, in spite of Luis Suarez and Sergio Aguero coming achingly close, with both missing out due to significantly lower minutes played-to-goals ratios, as well as number of points rescued and earned. Instead, three strikers from the Serie A have been selected, a league which is notorious for its defensive solidity. Change is always welcome, isn't it?
Vote for your favourite striker. And do it soon. Polls close on December 5.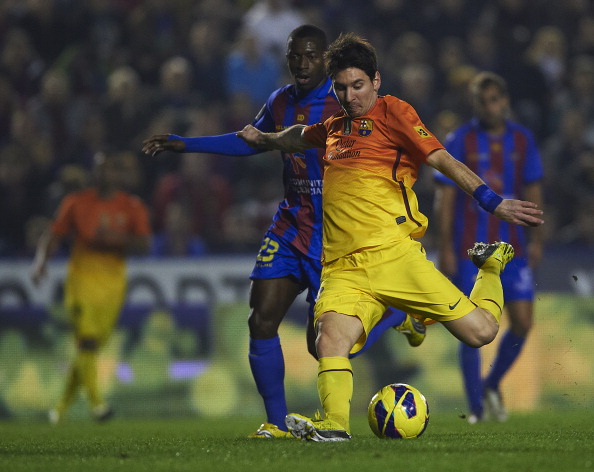 Key stats - Minutes played: 540 Goals: 9 Assists: 1
Barcelona currently lead the La Liga by 8 points, and have an incredible 11 point lead over their main rivals, Real Madrid. The Catalan club won five of their six matches in November, only losing away to Celtic, and scored a total of 18 goals over that period. One man, Lionel Messi, scored half of those himself, and created one for his team, making him, as often, the favourite for our striker of the month award. Messi's contribution has been vital to a cruising Barcelona side, who wouldn't nearly be as comfortably in the lead, if not for performances such as the brace in the 4-2 victory over Mallorca, and the 2 goals and an assist in the 3 – 1 win over Zaragoza. It is no wonder then, that the Argentinian is also the favourite to win the Ballon d'Or yet again.
Robert Lewandowski – Borussia Dortmund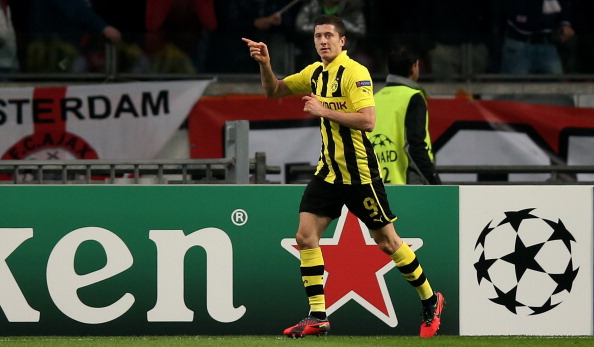 Key stats - Minutes played: 614 Goals: 8 Assists: 1
After a slow start to the season, German champions Borussia Dortmund have slowly inched their way up to the third place in the Bundesliga, but still sit 11 points adrift of leaders, Bayern. This rise has largely been thanks to Dortmund's Polish striker, Robert Lewandowski who ha finally come to the party to climb to the top of the scoring charts of the Bundesliga. Before November, Lewa had just 1 goal to his name, and with braces in four of the seven games that he has played, that number has now shot up to 9. His goals have also been extremely important for his team, making the numerical difference between 0 and 3 points on 3 occasions, and also contributing to the aura that the Dortmund attack brings. It is not surprising at all then, that reports linking him to Manchester United have resurfaced yet again.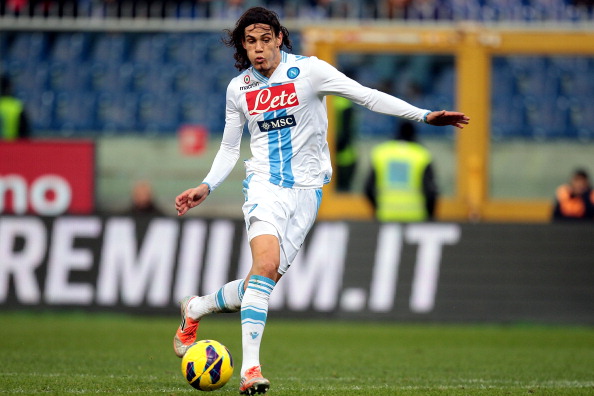 Key stats - Minutes played: 450 Goals: 7 Assists: 1
Napoli have actually had a mixed November, at least in the league, with just 2 wins from their 5 games, and sit in second spot behind Juventus, who have a 2 point advantage over them. It has been in their Europa League campaign though, that Cavani has been in red hot form, scoring 5 goals in two games, and making a difference of 5 points, without which they would have no chance of progress. His exploits have included all four goals in a 4 – 2 victory over Dnipro, and an important one in a 1 – 1 draw with Torino, which was only cancelled out in injury time. Things look on the up then, for the Uruguayan star.
Stephan El Shaarawy – AC Milan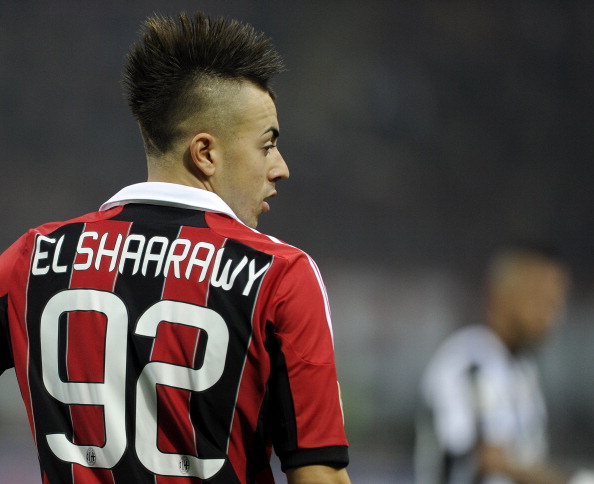 Key stats - Minutes played: 602 Goals: 6 Assists: 3
The 20 year old Italian midfielder has been absolutely sensational for the Rossoneri, and after earning them several results almost on his own, leads the scoring charts for the Serie A with 12 goals. Milan have had a decent month, bagging 10 points of a possible 15 to claw up to 7th in the league, and Shaarawy has been an important factor. Scoring both goals in a 2 – 2 draw against Napoli, in addition to a brace and an assist in the 3 – 1 win over Catania, Shaarawy makes it to our list of nominees for the second time in a row, proving he is no one-time wonder.
Bafetimbi Gomis – Olympique Lyonnais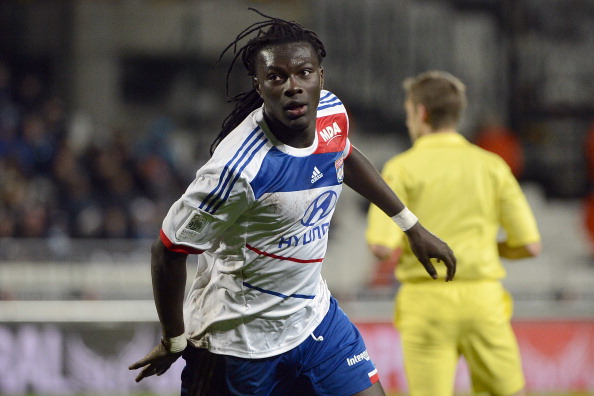 Key stats - Minutes played: 414 Goals: 5 Assists: 1
After scoring a personal record of 25 goals overall last season, Gomis has continued his rich vein of form, and has scored 13 goals in all competitions thus far, for Lyon. In spite of playing the full 90 minutes on only two occasions in November, Gomis has bagged 5 goals and an assist, including a hat-trick over perennial rivals Marseille. The French striker also scored in the only Europa League game he played, helping his team to a 3 – 2 win over last season's finalists, Athletic Bilbao. Lyon now sit atop the Ligue 1 table, just 2 points clear of the competition, and will hope that Gomis can continue to produce the goods.
Fabio Quagliarella – Juventus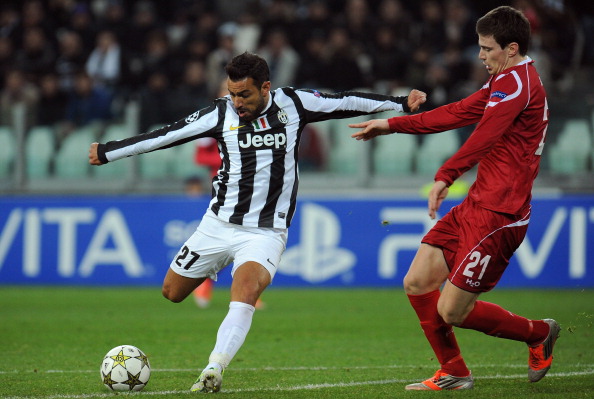 Key stats - Minutes played: 323 Goals: 5 Assists: 1
Often used as a late substitute, the 29-year old Italian striker has made the most of Vucinic's absence to bag himself a good 5 goals for the Italian champions, in spite of not playing for the full ninety minutes on even a single occasion. His contributions though, have come in comfortable wins over oppositions, such as a hat-trick in the 6 – 1 win over Pescara, and a goal each in the European wins over Nordsjaelland and Chelsea. Yet, with a scoring rate of 1 goal every 64.6 minutes across the month of November, Quagliarella is a good bet to win our poll for the best striker of the month.
Zlatan Ibrahimovic – Paris Saint-Germain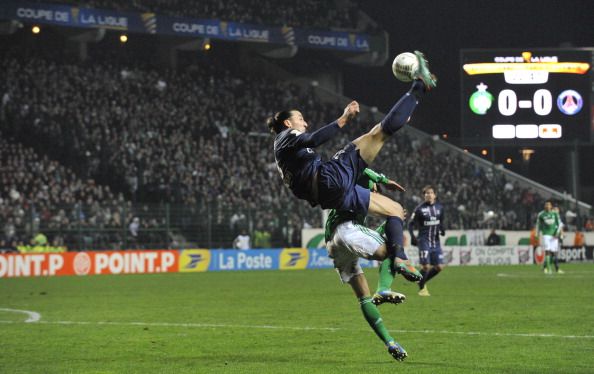 Key stats - Minutes played: 340 Goals: 2 Assists: 6
In November, Zlatan Ibrahimovic scored one of the flashiest goals the world of football has ever seen, and became the first player to ever score four goals against England, with Joe Hart in goal, no less. Domestically, however, the month began on a sore note for the Swedish striker, as a straight red card in his team's 1 – 2 loss to Saint Etienne saw him miss two games, where his team dropped 5 points, before returning to score a brace in the 4 – 0 win over Troyes. Ibrahimovic has been on song in Europe as well, racking up the assists, including an incredible 4 in the 4 – 0 win over Dinamo Zagreb, and another in the win over Dynamo Kiev. His indispensability to the PSG squad has been highlighted, with PSG losing top spot in Ligue 1 during his absence, and he is definitely one of the top strikers in the world.