Survival of the richest?
1.04K //
07 Nov 2012, 23:22 IST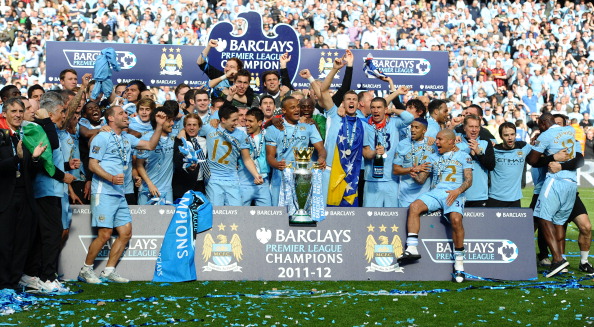 As Manchester City proved last season, if not for happiness, money can certainly help you win the Barclays Premier League. With that, football fans may rightly wonder about the changing dynamics in world (read European) football.
Roman Abramovich started the trend of multimillionaire owners taking over a mediocre football club (read Chelsea) years back, and now European football looks in danger of a sudden 'Qatari' invasion.
Apart from Chelsea and City, other notable takeovers include that of French club Paris Saint Germain and Spanish side Malaga, both having Qatari owners.
Though, the sudden interest in European clubs from the middle eastern Sheikhs and oil magnates is all but evident, is money really the be all and end all in football?
Now, though money does help clubs like City and PSG beat traditional big spenders (Real Madrid, Barcelona) in the transfer market (City's spending spree and PSG's buying of stars like Javier Pastore and Zlatan Ibrahimovic is testimony to the fact!), it certainly does not seem like a worthy solution for winning trophies consistently.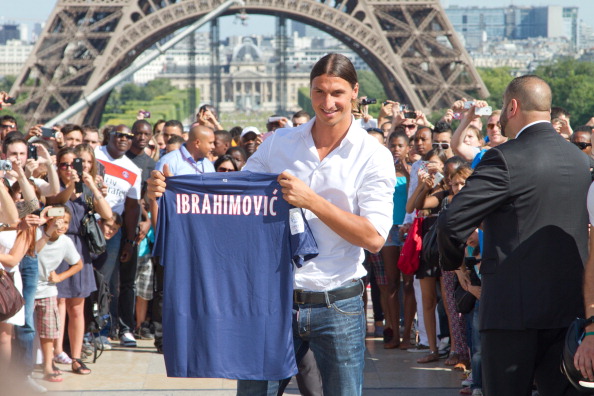 City's meek group stage exit in their inaugural Champions League season (City are almost out this season too!) shows however that though well-invested money and big signings can help you win a trophy initially, it certainly does not guarantee you footballing immortality.
On the contrary, 'poorer' clubs like Germany's Borussia Dortmund and French side Montpellier have proven the 'more money-more trophies' theory wrong by performing way better than City and PSG.
Dortmund, which is enjoying a great European season (despite selling off prized assets Nuri Sahin and Shinji Kagawa), can be an example of a club managing to succeed in Europe despite having no great finances to show for (Dortmund have won the last two Bundesliga titles!).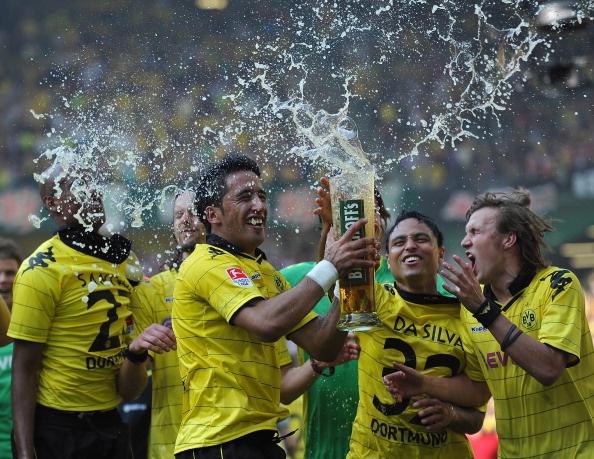 Even Dutch side Ajax Amsterdam, though not a traditional money spinner, have proved that having a great youth academy (Ajax has one of Europe's best youth systems) plus good club management can make a club competitive enough in European football (City fans will vouch for the fact after the recent 3-1 humbling in the Amsterdam Arena!).
The best example is that of Montpellier, who surprised footballing pundits by finishing ahead of PSG to win the French league last season.
Olivier Giroud was the chief architect in the minnows' surprise league win (21 goals and 9 assists), when all the talk revolved around PSG dominating French and European football.
Even English club Newcastle United, with an impressive scouting network and some great homegrown talent have made their mark by finishing fifth in the previous Premier League season.
However, though clubs like Dortmund, Montpellier and Newcastle may manage to perform well for a season or two despite their apparent lack in finances, the money factor can definitely not be counted out in football, as having a strong financial backing has its own set of advantages.
Now it remains to be seen whether the likes of Dortmund and Montpellier can carry on their successful run in the years to come, or just fade away into mediocrity after temporary success.
Only time will tell whether success in football depends upon having a cash rich owner who can splurge and bring in the star signings, or whether it lies in forming a great youth system which produces good home grown talent, a la Dortmund and Newcastle.
So, irrespective of whether the likes of City or PSG win the Champions League or not in the near future, European football definitely looks set to be a battle between the 'richer Goliaths' and 'poorer Davids'!