It is common knowledge that football players are some of the highest-paid athletes in the world. In recent years the wage bills of clubs have gone through the roof, but the distribution of wages has remained unequal, with the strikers, midfielders and wingers getting the lion's share.
Meanwhile, the defenders and goalkeepers are usually found at the lowest rung of earners on that list.
Former Manchester United boss Sir Alex Ferguson once stated that - "A great goalkeeper is worth 15 points over the course of a season" and it seems that clubs are finally waking up to the reality that to win trophies you need the very best goalkeepers. As a result, there's now an elite class of goalkeepers whose earnings are at par or even higher than their teammates.
Paying a goalkeeper a six-figure weekly wage is still a rarity and only a handful of clubs with deep pockets currently pay such huge sums to their shot-stoppers. Let us now take a look at the highest-earning keepers in the world.
10 highest-paid goalkeepers in the world
(Note: The weekly wages are as reported by Sillyseason and Sportekz, the actual wages could vary as these figures are only an estimate taken from various sources)
---
#T7 Wojciech Szczęsny (Juventus) - £130,000 per week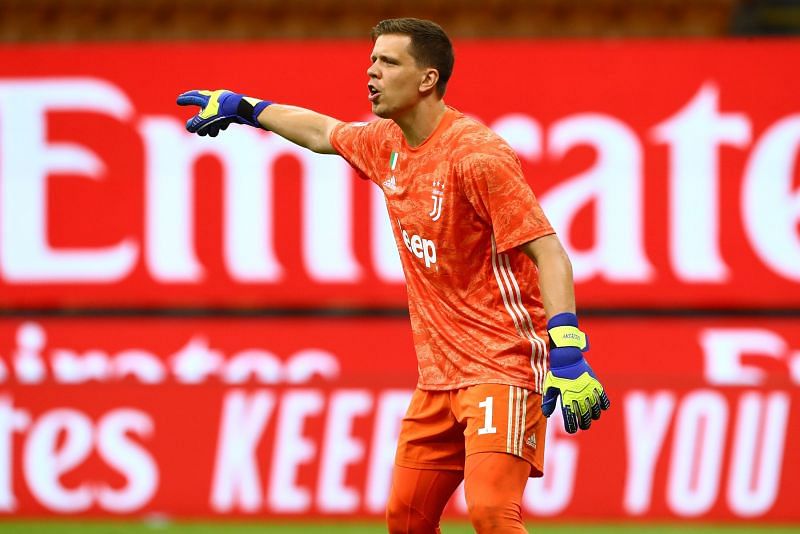 Wojciech Szczęsny has seen more playtime with Juventus in just three seasons than he did in his 8-year spell with Arsenal in the Premier League. The Polish goalkeeper joined Juventus in 2017 for a reported fee of £10million, initially as a backup for Gianluigi Buffon, but went on to replace the Italian legend by 2018 as the club's first-choice goalkeeper, partly due to Buffon's struggles with injuries that term.
By no means is Juventus the best-paying club in the world, but the fact that the club has made him the Serie A's highest-paid goalkeeper with a reported weekly wage of £130,000 per week lets us know the kind of confidence the club has on the Arsenal reject. He won the Serie A Best Goalkeeper Award for his performances in the 2019-20 campaign.
Szczęsny is a fine shot-stopper and in 308 league fixtures across three clubs has kept 114 clean sheets, including 34 with Juventus. His best season with Arsenal was the 2013-14 campaign in which he won the FA Cup, Community Shield and the prestigious Premier League Golden Glove Award (shared with Petr Cech).
---
#T7 Kasper Schmeichel (Leicester City) - £130,000 per week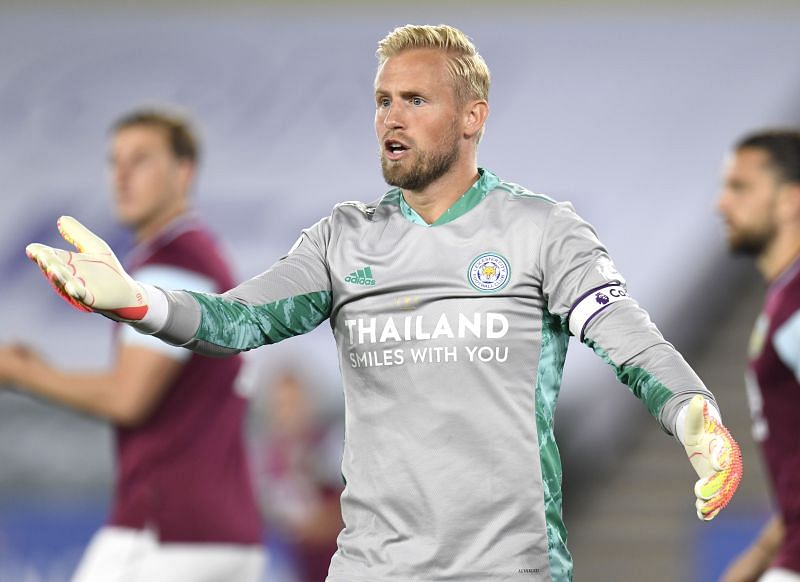 Kasper Schmeichel has been with Leicester City through the ups and downs since he moved to the East Midlands from Leeds in 2011, having started his career at Manchester City.
The player was a crucial part of the team under Claudio Ranieri which lifted the Premier League title in the 2015-16 campaign and played every single minute that season. He went on to keep 15 clean sheets as the Foxes' fairytale run ended with them lifting their first top-flight title.
The player was awarded an improved deal in 2018, when he, alongside Jamie Vardy became the club's highest-paid players ever, earning £130,000 per week. Vardy has since signed a one-year extension and reportedly earns £140,000 per week.
---
#T6 Alisson Becker (Liverpool) - £150,000 per week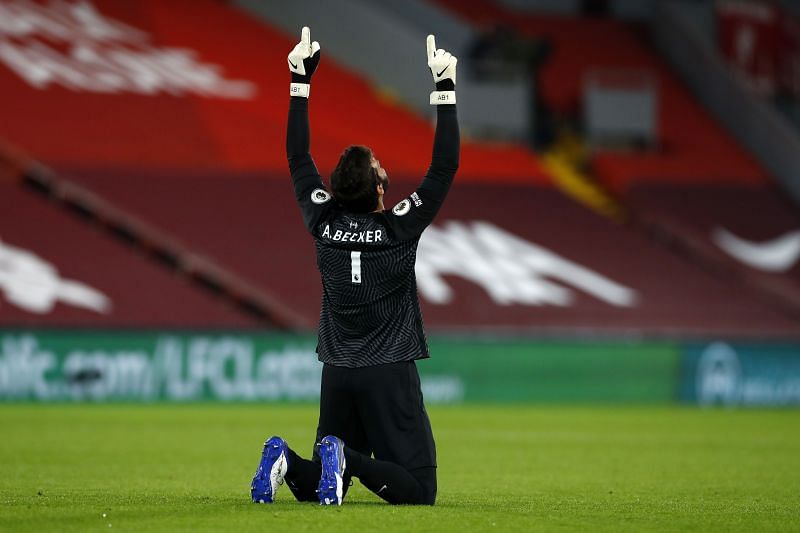 Premier League champions Liverpool have one of the best squads in the world, and goalkeeper Alisson was the final piece of the puzzle for Jurgen Klopp's side as the Reds went on to win the Champions League and Premier League after he moved to the Anfield in 2018.
The recipient of the inaugural Yashin Trophy has a great record in the Premier League, having kept 35 clean sheets in 70 games and has shipped in 49 goals. Injury has kept him on the sidelines this term and his absence is already reflected in their results with Liverpool already letting in 11 goals this season.
As per latest reports, the Brazilian nets a handsome sum of £150,000 a week.
---
T6 Kepa Arrizabalaga (Chelsea) - £150,000 per week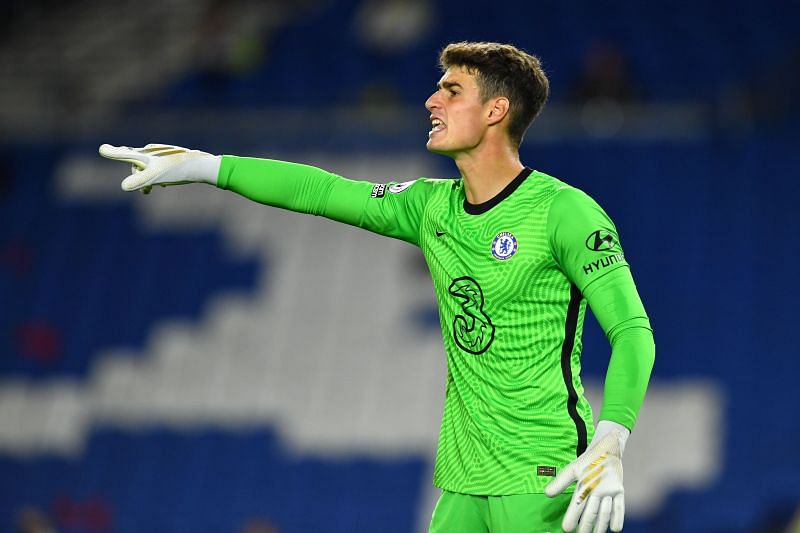 It is sometimes hard to believe that current Chelsea goalkeeper Kepa Arrizabalaga holds the title of being the world's most expensive shot-stopper. The Spanish goalkeeper has had a torrid spell with Chelsea which has seen him often losing his spot in the starting XI to Willy Caballero and now new signing Edouard Mendy.
Kepa has a poor record in the Premier League and in 72 appearances has let in 92 goals while managing just 22 clean sheets. The player is just 26 and can still turn around his career, but it's difficult to imagine that his wages will go up any further from the current £150,000 per week at Chelsea.
---
#T6 Thibaut Courtois (Real Madrid) - £150,000 per week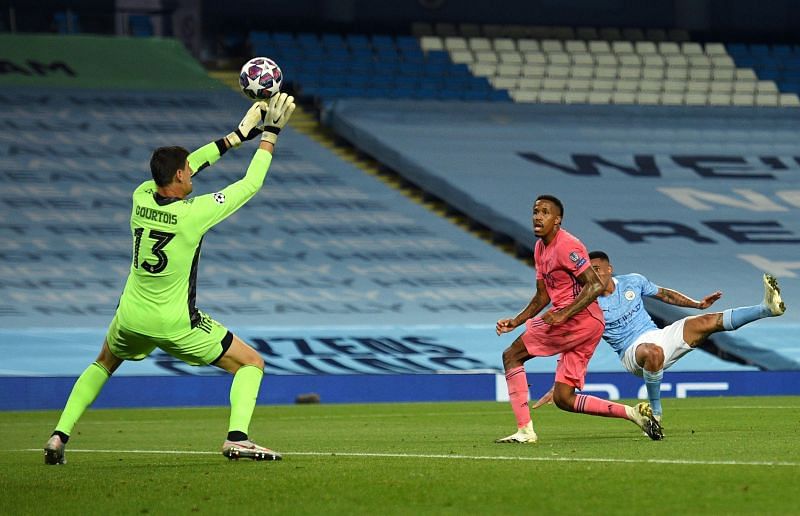 Belgium No.1 Thibaut Courtois had a memorable 2019-20 campaign in which he kept 18 clean sheets while conceding just 20 goals in his 34 La Liga appearances. His solid performances between the sticks was a big reason for Real Madrid's title triumph.
The Genk Academy graduate has grown into one of the best shot-stoppers in the world and is especially good at making insane reflex saves. He has enjoyed a lot of success in domestic leagues, winning the La Liga and Premier League twice so far but is yet to shine in the UEFA Champions League.
He currently earns £150,000 a week with Los Blancos under a contract that will keep him in Madrid until 2024, but if he keeps up his standards this season, he will surely be up for a raise.
---
#5 Manuel Neuer (Bayern Munich) - £259,000 per week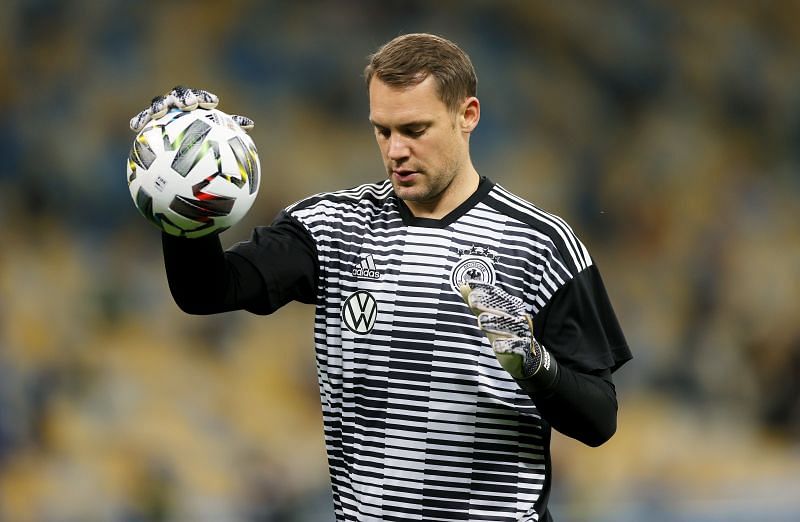 Manuel Neuer will go down as one of the best goalkeepers in the history of the game thanks to his incredible performances between the sticks, impressive trophy cabinet, and most importantly because of his role in redefining the role of sweeper-keeper in the modern game.
He is one of the most decorated players of our generation and has won everything there is to win for both the club and country, with the exception of the European Championship with Germany.
His involvement in Bayern Munich's treble win last season made him part of only a handful of players in the history of European football to have achieved the feat of winning the treble twice.
The 35-year-old Neuer joined Bayern in the summer of 2011 and since then has been voted World's Best Goalkeeper four times. He recently agreed to a new contract with the club that will keep him in the Bundesliga through 2023 and is set to earn £259,000 per week, making him the second-highest earner in the league behind Robert Lewandowski.
---
#4 Sergio Rico (Paris Saint-Germain) - £282,728 per week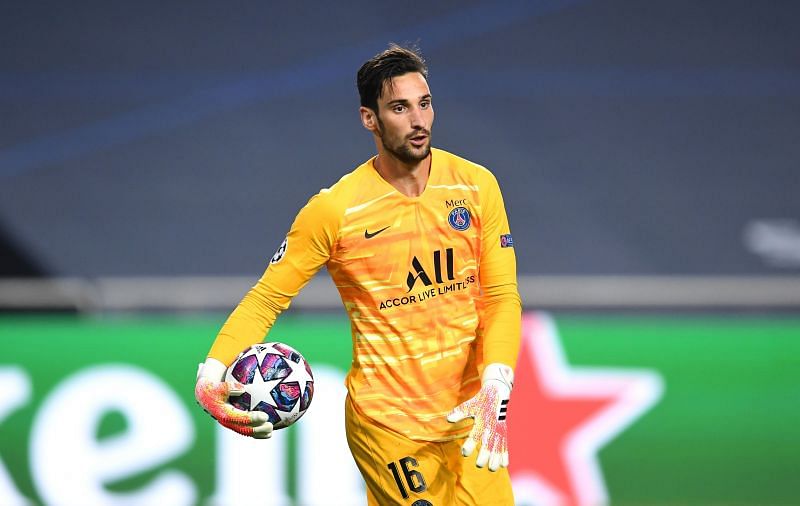 Paris Saint-Germain's Sergio Rico is a talented goalkeeper, as he has proven in his spells with Sevilla, Fulham and now PSG, but he certainly seems like the odd-man-out among the other more accomplished goalkeepers on the list.
The Spain international had two back-to-back loan spells first with Fulham in the 2018-19 season and later with PSG last season from Sevilla. He impressed in his limited starts for the Parisians so much that the club agreed to sign him on a permanent deal in September that will keep him at the club until 2024. Only PSG can hand their second choice goalkeeper a £282,728 a week contract.
---
Also See: 10 highest-paid players in La Liga this season
#3 Keylor Navas (Paris Saint-Germain) - £328,330 per week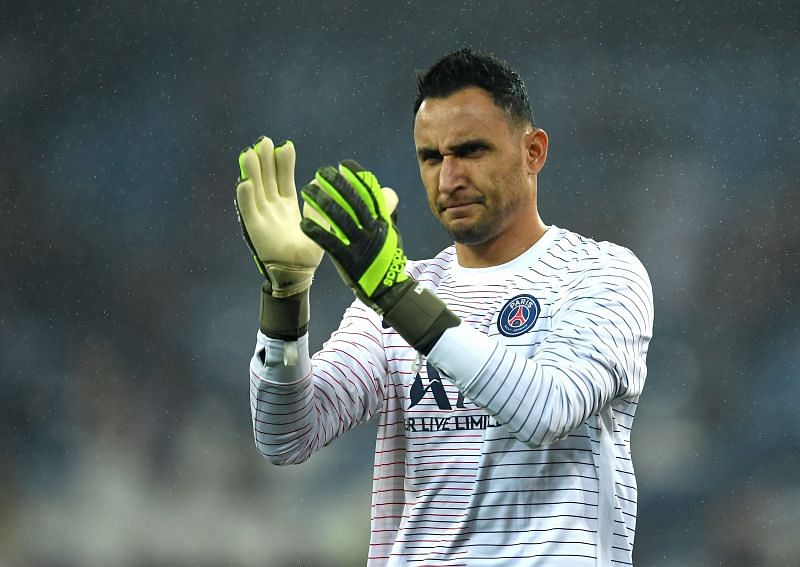 Keylor Navas had gradually cemented his place as one of the best goalkeepers in Europe during his five-year stint with Real Madrid and his move to Paris Saint-Germain last summer is only going to help to add to his stature.
The 33-year-old became the first Costa Rican to play for the Ligue 1 giants last summer and in his debut season with the club he helped them reach their first UEFA Champions League final. Across league fixtures, he has kept in a clean sheet in 71 of his 213 appearances.
The player is often considered one of the best Latin American goalkeepers of all-time and thus should not come as a surprise that he is very handsomely rewarded for his services by PSG. He currently earns £328,330 a week.
---
#2 Jan Oblak (Atletico Madrid) - £350,000 per week
Jan Oblak was once described as the Lionel Messi of goalkeepers by Atletico Madrid manager Diego Simeone, and given the Slovenia international's consistency between the sticks for the La Liga outfit, the statement doesn't seem that far-fetched.
Oblak has saved 636 of 819 shots he has faced in the Spanish top-flight since moving to Madrid which has helped him win four back-to-back Zamora Trophy and La Liga Goalkeeper of the year between 2015 and 2019. Oblak is also the record-holder for reaching a century of clean sheets in the fastest time, recording his 100th clean sheet from just 182 league appearances.
Atletico Madrid are used to seeing some of their best players leaving the club for greener pastures elsewhere and did not want to lose the goalkeeper in the same way soon, so had offered him a new deal last year, which bumped his weekly wage up to £350,000. The deal also saw his release clause increased to £87 million.
---
#1 David De Gea (Manchester United) - £375,000 per week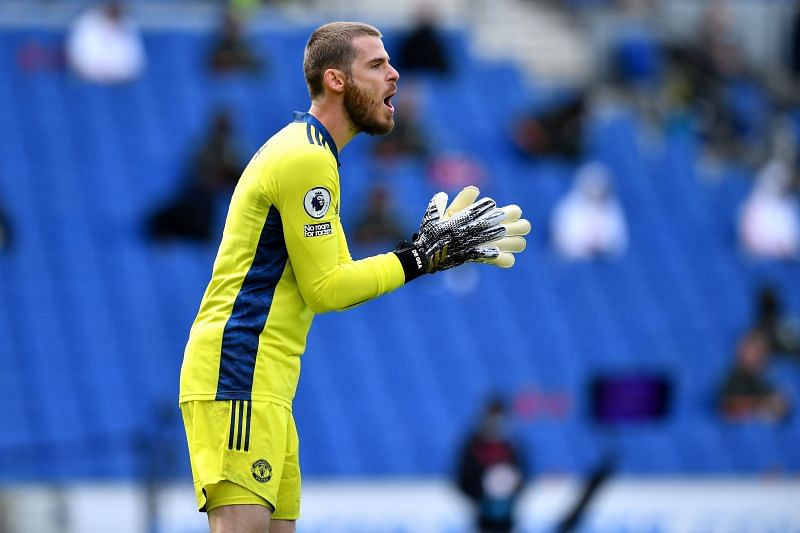 David De Gea is not only the highest-paid goalkeeper but currently is also the highest-paid player in the Premier League. The Spain international was awarded with a bumper deal by Manchester United last September following a lot of speculation over his future with the 13-time Premier League champions.
While he is still one of the best goalkeepers in the world and produces insane reflex saves every now and then, De Gea's recent dip in form have created an image of him as a clumsy goalkeeper who is prone to errors.
At his peak, the player who turns 30 in November, was the gold standard in goalkeeping, renowned for his reflexes, grit and concentration, but a series of costly errors have tarnished that reputation.
If past performances were a metric, paying him £350,000 a week would've made some sense, but if we are to judge him by his current form, we can say that his massive wage is not money well spent by United.
---
Also Read: 10 teams that have conceded the fewest goals in the 21st century