Chelsea Football club is undergoing a significant transition at the moment. While the taste of silverware continues to feed the faithful at Stamford Bridge, frequent change in systems, managers and players has left the club and its new manager, Frank Lampard, with a monumental task ahead of the 2019/20 season.
With the transfer ban looming for sometime and a predicted alteration in philosophy to that of Antonio Conte or Maurizio Sarri - a lot will change at West London.
Each manager follows his own tactical culture. Lampard especially, is sure to exemplify energetic, neat and counter-attacking football at Chelsea, as he sure knows what is best for the club and its resources.
The setup is expected to be chopped and changed drastically, meaning a few players in the squad might have to warm the benches or look elsewhere for meaningful football, while a host of other stars might break into the side owing to a change in formation and approach.
Chelsea cannot include any players at present, but due to the accumulation of transfers that were drafted in as per the previous managers' choices, the squad consists of depth. Now, that variety might not necessarily be useful to Frank Lampard.
On that note, we analyze and list three players Chelsea must sell before the start of the new season.
Also read: 3 players who will not benefit from Lampard's system at Chelsea
---
#3 Willian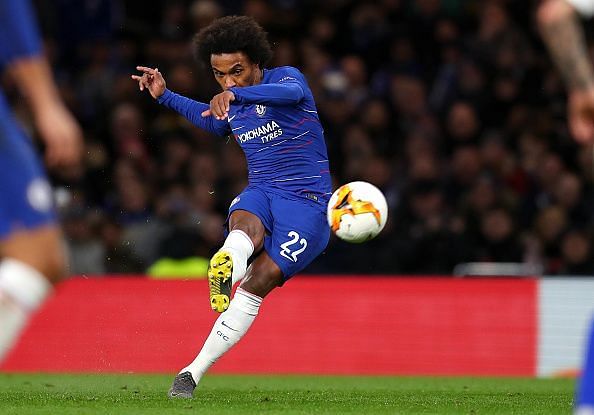 He has been a servant for the club for many years now, but every good story comes to an end. Willian is 30 and to say the least, has completed his best years.
The Brazilian failed to hit double figures in the recently concluded season, despite accumulating a staggering 56 appearances in all competitions. He did show glimpses of his truest quality through set pieces and in the Europa League, but only sporadically.
One simply cannot rely on a player who plays week-in-week-out for Chelsea but only manages eight goals. Not to mention, he went missing against the top-drawer oppositions, leaving too much on the shoulders of Eden Hazard.
Now that Callum Hudson-Odoi is expected to receive more game time, and that Christian Pulisic provides fresher legs in the middle, Chelsea might be wise to offload Willian.
#2 Tiemoue Bakayoko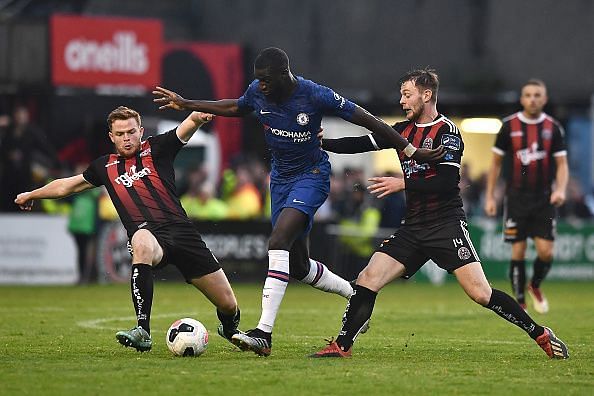 Before we get into the details of the aforementioned case, let's detail what Frank Lampard's midfield setup would essentially require.
There will be a midfield base, most likely to be N'Golo Kante, followed by two advanced men in front who will have the license to run with the ball, defend in pairs and occupy dangerous areas in the opposition box.
There's a plethora of talent for the same spots, including Mason Mount, the ever-so-consistent Ruben Loftus-Cheek, Ross Barkley and latest recruit (on a permanent basis) Mateo Kovacic. Bakayoko meanwhile, loves to defend deep, intercept and read passes, use his physicality and aid the defense.
We've already seen one season of his where in a more advanced role at times, the Frenchman succumbed to pressure. He lost the ball more often than recovered it, failed to combine with the forwards and most importantly, racked up a slew of embarrasing blunders in front of goal.
He did not adjust to the English game at all, despite a frequent 3-5-2 formation plotted by Antonio Conte, and it seems evident that in a three-man midfield, Bakayoko could struggle.
Also read: Chelsea's ideal midfield for the beginning of the Frank Lampard era
#1 Marcos Alonso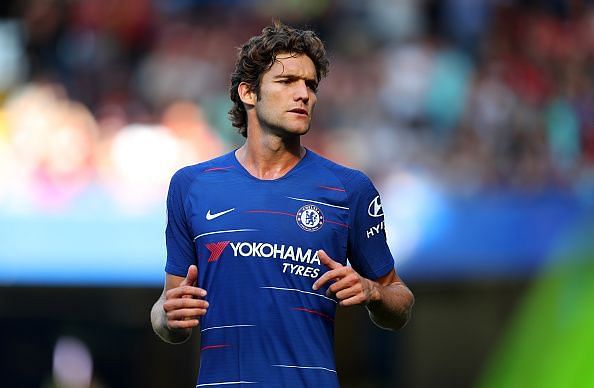 Marcos Alonso is one of the deadliest attack-minded wing backs in the English game, owing to his astonishing finishing abilities and willingness to support the scheme of things in the final third.
However, he came under severe scrutiny for lazy, absurd and absent-minded defending last season when in a four-man back line, when there were just two central defenders who were made to stretch out of their positions in order to protect the area Alonso vacated, and not three.
It's quite easy to spin off the back of the Spaniard, and teams have decoded the weakness to full effect. More often than not, the 28-year-old appears extremely slow off the ball while running back as well.
With Kenedy's pace, craft and equivocal attacking acumen back in the side to cover for Emerson, it might be time to relieve Alonso off his duties. Since he has a contract that runs till 2023, the club might fetch a large sum too.
Also read: Chelsea's ideal forward line for the beginning of the Frank Lampard era