About Mzansi Super League 2019
The Mzansi Super League is a T20 Cricket league of South Africa, which replaced the proposed Global T20 league in 2018. The League is also known MSL T20 and is administered by Cricket South Africa. The inaugural edition of the League was played in 2018 and Jozi Stars emerged out as the Champions in the first edition of the tournament.
Table of Contents
Format of the League
The Mzansi League follows a double round-robin format where each team plays the other team twice — once at home and then at away grounds before the commencement of the playoffs. A total of 30 matches are played in the league stage and then the knockouts begin, which consist of only two matches — an Eliminator and the Final.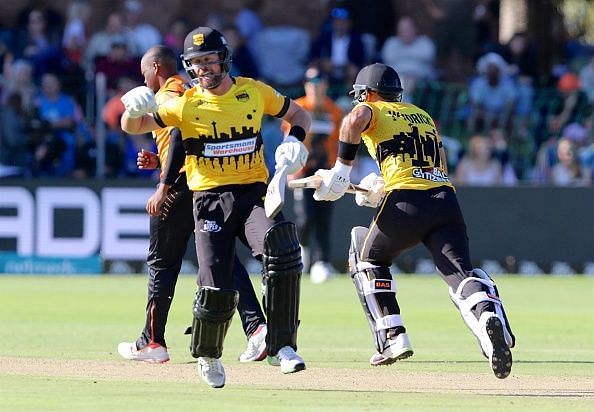 The same format as used in 2018 will be used in the Mzansi League 2019, where the team at the top of the points table at the end of the League stage gets to play the Final at its home ground and the teams ranked at number 2 and number 3 battle for the final in an Eliminator.
Teams
The number of teams that play in the Mzansi Super League is 6, with each team having its own home ground in South Africa. The Cape Town Blitz has its home ground at the Newlands Cricket Ground in Cape Town and the Durban Heat plays its home matches at Kingsmead in Durban.
The Wanders Stadium of Johannesberg serves as the home ground of the inaugural champions of the league, Jozi Stars and the Nelson Mandela Bay Giants are based at St George's Park at Port Elizabeth. The Supersport Park at Centurion houses the Tshwane Spartans and the Paarl Rocks are based at Boland Park.
Also see - Mzansi Winners List
Broadcasters
The Mzansi Super League is broadcasted in 10 regions including South Africa, India, United Kingdom, Unites Staes of America and other countries where cricket viewers are in abundance. In Africa, the broadcasting rights are held by South African Broadcasting Corporation and Radio 2000 whereas Sony Liv has broadcasting rights in India and Bangladesh. Sky Sport will be broadcasting the league in New Zealand and Free Sport would allow the viewers to watch the League live in the United Kingdom.
Schedule
The Mzansi Super League will begin from 8 November 2019 with the Jozi Stars taking on the Cape Town Blitz at the New Wanderers stadium. The Jozi Stars are also scheduled to end the league stage of the tournament when they would take on Durban Heat at the Kingsmead ground on 8 December 2019.
The Eliminator is scheduled to be played on 13 December 2019 and the Finals are scheduled to be played on 16 December 2019. The venues for both the matches would be determined later on as the performance of the teams would affect the venue for the knockouts.
•
Last Modified Dec 11, 2019 09:57 IST