Slimes are hostile mobs that come in various sizes in Minecraft and are known for their ability to drop slimeballs. They are helpful in creating various items and blocks, including slime blocks, magma cream, leads, and sticky pistons.
To get slimeballs, players will need to find and kill slimes. Compared to many hostile mobs, slimes' spawning mechanics are interesting. They don't spawn if players are within a 24-block spherical radius and will despawn if gamers aren't within 32 blocks of them.
Fortunately, certain locations allow Minecraft players to find slimes with regularity without needing to worry too much about their specific spawning habits.
---
Slimes frequent certain biomes in Minecraft 1.19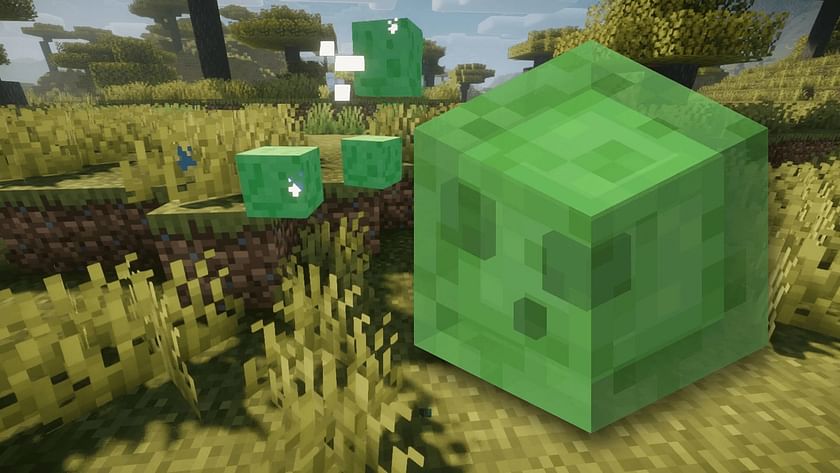 While slimes have somewhat tricky spawning mechanics, Minecraft players can find them easier if they know their specific generation height levels. While slimes can be found in just about any area in about 10% of generated chunks, they do frequent certain biomes. They are also somewhat dependent on the current moon cycle when spawning.
The most reliable way, as opposed to digging underground or searching for slime chunks, is to hunt down a swamp or mangrove swamp biome. These locations in Minecraft will spawn slimes between height levels 51 and 69 as long as the light level is at seven or lower. The only exception to this rule is when there is a new moon out, which will halt slime spawns until the next lunar phase.
Here's how to find a swamp or mangrove swamp in Minecraft:
Swamp biomes tend to generate near highly-eroded areas like badlands, where they replace water sources. Furthermore, if you're hunting for standard swamps, you'll need to head inland, as they don't usually border the ocean. Start searching near biomes with plenty of hills, cliffs, and mountains that are temperate. A standard swamp shouldn't be too far off. You can also use the /locate biome command to find the nearest swamp's coordinates if cheats are enabled.
For mangrove swamp biomes, the generation rules tend to be much more specific. Mangrove swamps appear near warmer regions such as jungles or deserts, so if you have one near your location, it's best to head there and work your way outward. As with regular swamps, you can also use the /locate biome command to find the nearest mangrove swamp's coordinates and make your way to it directly.
Once Minecraft players have made their way to a swamp, all they need to do is hunt for slimes. If too many haven't spawned, players can exit the biome by at least 24 blocks and wait until night falls. As long as the light level is seven or lower, slimes will spawn during the night as long as a new moon isn't hanging over the horizon.
If a new moon is out, players can easily address it by sleeping through the night. On the next night to arrive, the moon should change to its next phase. If players are impatient and have cheats enabled in their world/server, they can use the /time command to set the time to night.
Edited by Rachel Syiemlieh