The UFC has been around for 25 years this month, and over those two-and-a-half decades the world's biggest MMA promotion has seen some massively popular fighters enter its legendary Octagon. But who are the most popular UFC fighters of all time?
Thoughts instantly turn to the likes of Conor McGregor, Ronda Rousey and Jon Jones – fighters who've drawn millions on pay-per-view – but then again, many fans despised those fighters as much as loved them, and paid money to see them lose rather than to win. And so they don't make it onto this list.
Instead, the following 10 fighters were practically universally loved by the UFC fanbase – be it for their infectious personalities, wild fighting style, sheer respect, or a mix of all three. These are the 10 most popular fighters in UFC history.
#10: Max Holloway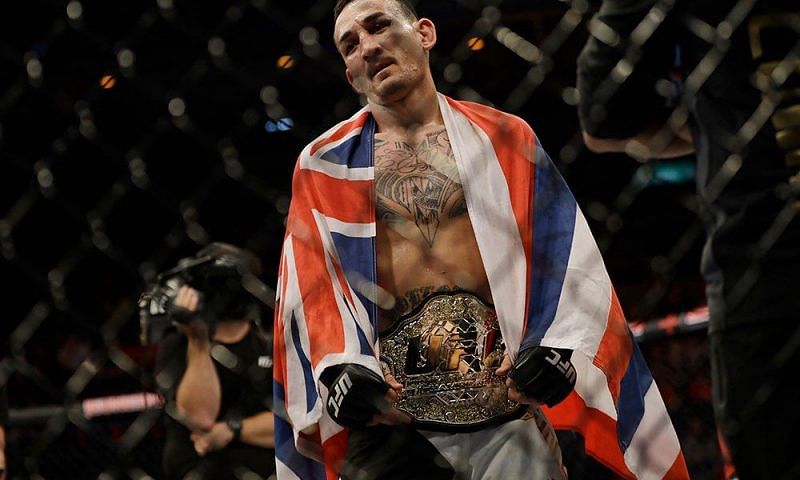 A fighter who probably hasn't even reached his prime yet, current UFC Featherweight champion Max Holloway has followed in the footsteps of the legendary BJ Penn by becoming a Hawaiian UFC titleholder. Unlike Penn however – who was often happy to play the villain – Holloway is pretty much universally loved.
'Blessed', unsurprisingly for such a young fighter at just 26 years old, comes off like a laid-back dude who simply wants to have fun. And yet inside the cage he brings a brand of violence that even in the world of the UFC is rare. Holloway embodies the old Hawaiian saying "just scrap". He's more than willing to take two shots to give a harder one back, and he's even outright asked his opponent for a shootout in more than one of his UFC fights.
This combination of personality and wild fighting style have combined to make Holloway one of the most beloved UFC fighters of the modern era. If he can make some title defences and really cement his legacy, he might well become even more of an Hawaiian legend than Penn.
#9: Carlos Condit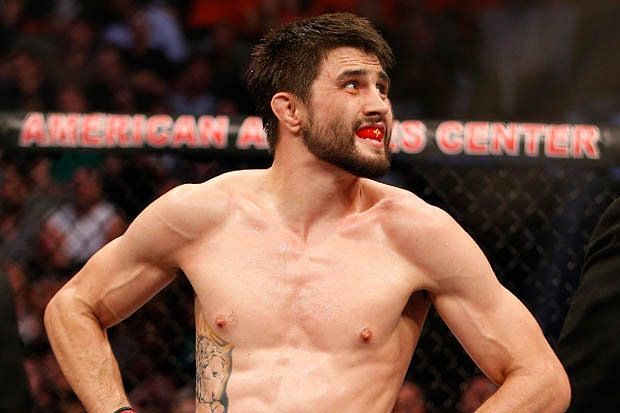 Perhaps no other fighter in the UFC lives up to their nickname quite so well as Carlos Condit. Known as 'The Natural Born Killer', Condit came over from the WEC in 2009 with a reputation for saying very little, mean-mugging his opponents prior to the fight and then simply destroying them inside the cage with a ferocity largely unseen in MMA.
It was practically a given that Condit would become a massively popular fighter inside the UFC, and over the next decade, the Albuquerque native has indeed reached those heights. Despite his career slowing down at this point, when the fans see Condit's name on a card, they know it's basically going to be a must-watch fight.
Condit's wars with the likes of Jake Ellenberger, Martin Kampmann, Johny Hendricks and Georges St-Pierre are amongst the greatest UFC fights ever, and in 2016 he put on an instant classic with Robbie Lawler, a five-round war that had every fan watching on their feet in applause. The UFC is a violent place, and there are few fighters more violent than Carlos Condit – which is why he's so beloved.
#8: Dan Henderson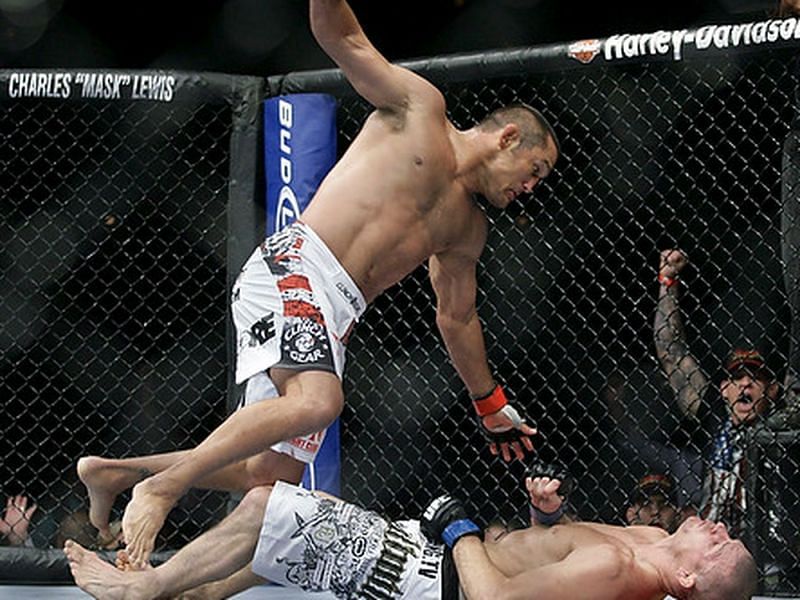 Dan Henderson – who retired in 2016 at the ripe old age of 46 – was always going to garner the respect of the UFC fans for his crazy accomplishments over a career that lasted over 20 years. A former Olympic wrestler, Henderson won the UFC 17 Middleweight tournament and held both the PRIDE Welterweight and Middleweight titles. Sure, he didn't have the gaudiest record – 32-15 – but he fought basically a who's who of MMA legends, all the way up to Heavyweight.
What made Henderson so popular though was his fighting style. Admittedly, sometimes – mainly when he chose to use his wrestling – he was involved in dull fights, but for the most part, Henderson simply went into the cage to go to war. His big right hand was known for doing as much damage as any other strike in the sport's history, and his wars with the likes of Mauricio Rua, Hector Lombard and in PRIDE, Wanderlei Silva and Antonio Rodrigo Nogueira guaranteed his status as a beloved fighter.
Of course, any talk of Henderson has to mention the knockout that made him arguably the most popular fighter in the UFC for a time in 2009 – in the US, at least. At UFC 100 – after a heated rivalry built around the 9th season of The Ultimate Fighter, Henderson viciously knocked out loudmouth Brit Michael Bisping – who was happy to play the villain – in one of the UFC's all-time greatest highlight reel moments. It cemented his reputation as one of the hardest hitters in the sport – and cemented his reputation as an American hero, too.
#7: Mark Hunt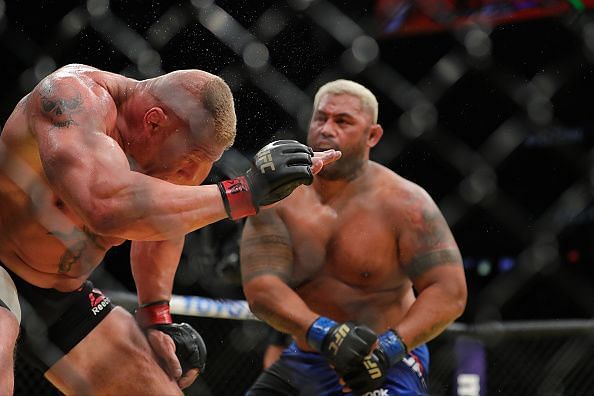 When he came into the UFC and was submitted in a disappointing performance against Sean McCorkle, it didn't feel like Mark Hunt would have a long career inside the Octagon. But almost 9 years – and 17 UFC fights – later, Hunt has become one of the most universally loved UFC fighters of all time. And with his unique style, can you blame the fans for adoring him? Definitely not.
Sure, Hunt would never be considered the greatest fighter of all time; his UFC record is 8-7-1 with one No Contest, and he's been badly beaten by the likes of Alistair Overeem and Junior Dos Santos, but the Kiwi brawler literally always comes in to fight. Afraid of no man, Hunt has one thing on his mind when he steps into the Octagon – in his own words, "knocking the other bloke out".
Some of Hunt's knockouts are amongst the most legendary in UFC history – Stefan Struve, Roy Nelson and Frank Mir are amongst his victims – and he became even more popular for introducing the 'walk-off knockout' – refusing to follow up with further shots due to his confidence in his knockout power. Throw in one of the all-time greatest UFC Heavyweight fights alongside Antonio Silva in 2013, and it's no surprise that everyone loves 'The Super Samoan'.
#6: Anderson Silva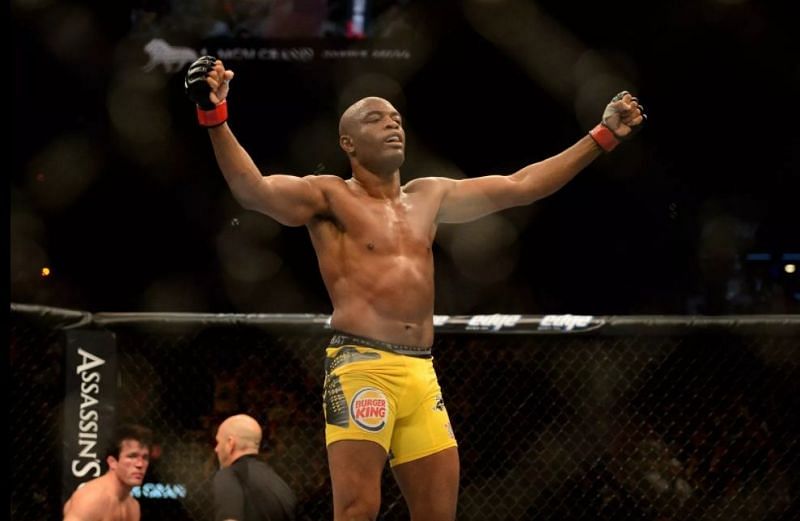 It took a while for former UFC Middleweight champion Anderson Silva to truly rise in popularity – during his first few years with the promotion, despite his virtuoso performances in the Octagon, fans found it hard to really care about 'The Spider'. But then came his legendary rivalry with Chael Sonnen – and more highlight reel moments like his front kick knockout of Vitor Belfort – and Silva quickly rose in the popularity stakes.
Already an absolute legend in his home country of Brazil – Silva headlined the UFC's return to the South American country in 2011 and was given a hero's welcome prior to his victory over title challenger Yushin Okami – by the time he lost his title to Chris Weidman in 2013, Silva was equally admired and loved all across the world.
A martial artist in the truest sense of the word, Silva was a rare fighter in that he always showed the utmost respect to his opponents – even heavy trash-talkers like Sonnen – and would regularly innovate wild offense inside the cage, as if he were playing a video game rather than fighting at the top level of the sport.
Compared at times to a modern Bruce Lee, it was hardly surprising that even the popular Daniel Cormier was booed when he took on an ageing Silva in 2016 – the Brazilian is probably the most popular non-American UFC fighter of all time.
#5: Robbie Lawler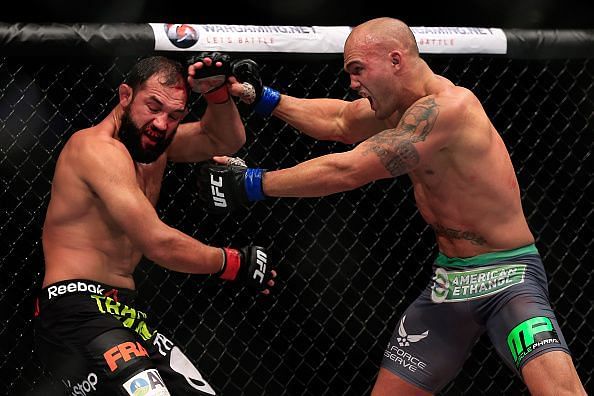 A stone-cold killer inside the cage and a laid-back dude outside of it, 'Ruthless' Robbie Lawler debuted in the UFC way back in the Dark Ages – at UFC 37 in 2002 – at the age of just 20, and was always destined for popularity. How could the fans not gravitate to the kid with the insanely heavy hands and the finishing instincts that lived up to his 'Ruthless' nickname?
For a time though, it appeared that Lawler – despite his tremendous brawls with the likes of Nick Diaz and Chris Lytle – would never quite live up to that early potential. But when he returned to the Octagon in 2013 following an elongated period fighting in smaller promotions, Lawler had changed. He still had the same stoic, killer attitude, but he was a far more refined fighter.
'Ruthless' began to take out everyone he faced – from Josh Koscheck to Matt Brown – and eventually captured the UFC Welterweight title in late 2014. From there he embarked on perhaps the most violent reign of all time, defending his title against Rory MacDonald and Carlos Condit in barely-believable wars, cementing his position as one of the most beloved UFC stars ever.
Lawler has since lost his title to Tyron Woodley, and at the age of 36 he appears to finally be slowing down. But you can guarantee that every time he steps into the Octagon, the fans will be on his side – it's impossible not to love a guy who fights like every punch he throws might be his last.
#4: Forrest Griffin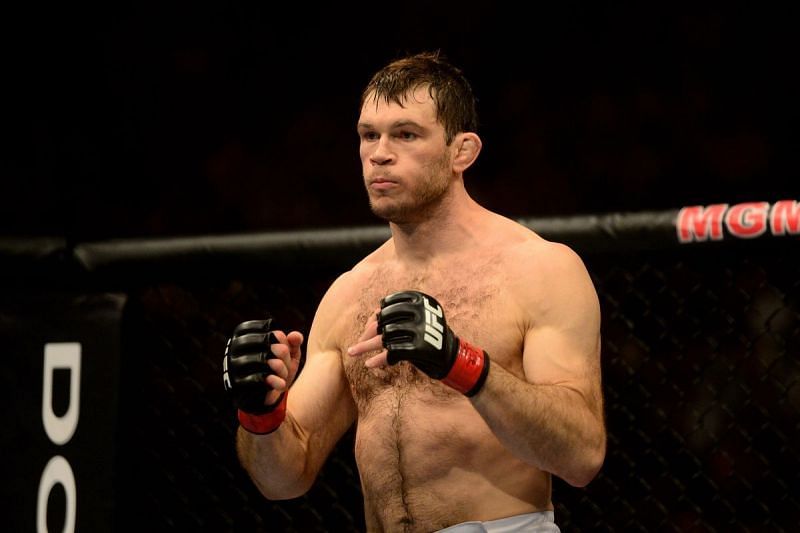 The official line of UFC history will tell you that the promotion was practically dead on its feet when Spike TV decided to televise the first season of The Ultimate Fighter back in 2005, and it was that reality show – and more importantly, the insane brawl on the Finale card between Forrest Griffin and Stephan Bonnar – that saved everything and allowed the UFC to grow and become the juggernaut it is today.
That in itself would've made Griffin one of the most popular fighters in UFC history, but the loveable brawler from Georgia had a lot facets than that to him. He wasn't a stoic scrapper like Lawler and Condit – Griffin drew the fans in due to a unique, self-deprecating personality that made him the ultimate everyman, especially when he was faced with super-athletes like Tito Ortiz and Rampage Jackson.
The fact that Griffin somehow found a way to beat such great fighters – he took the UFC Light-Heavyweight title from Jackson and also became the first UFC fighter to defeat the feared PRIDE Grand Prix champ Shogun Rua – seemed to come as much of a surprise to him as it did to his legions of fans. And that was often what made the crowds love him so much.
Griffin was never the best athlete in the UFC, nor was he the best fighter. But few men ever displayed the kind of heart that he did when he stepped into the Octagon, whether he was faced with a monster like Anderson Silva or someone overmatched like Elvis Sinosic. Griffin was the UFC's posterboy for hard work paying off – and the fans loved him for it.
#3: Randy Couture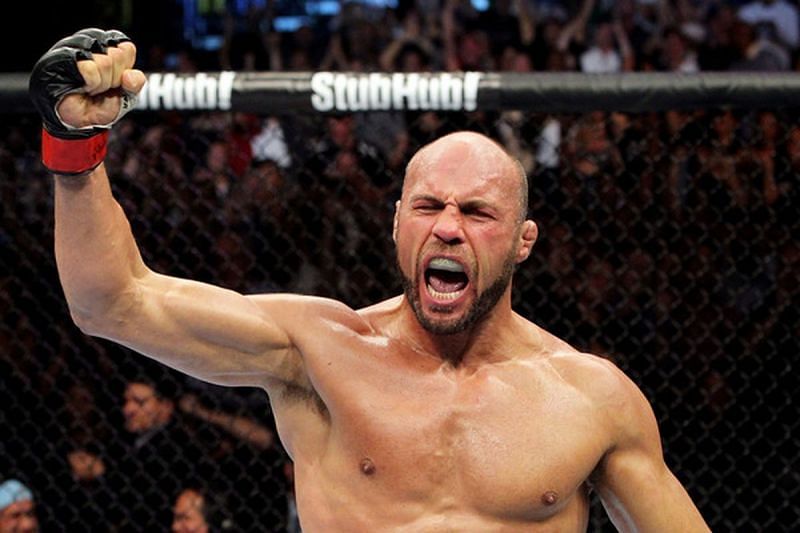 He might not be so popular with the UFC brass these days due to his somewhat questionable business ethics – he attempted to break his contract with the MMA juggernaut on numerous occasions and ended his career working for a rival promoter in Bellator – but during their active careers, few fighters were as beloved as Randy Couture.
'The Natural', or 'Captain America' as he also became known, first came into the UFC way back in 1997 and was an instant success. He claimed the UFC Heavyweight title later that year, and by the time the promotion began to grow under Zuffa in the early 2000's, he was already a UFC legend, having held the title on two separate occasions.
But it was his later career that cemented his legend and made him so beloved. At the age of 40 – way past the age where regular fighters tended to retire – Couture upset Tito Ortiz to win the UFC Light-Heavyweight title, becoming the first man to win UFC titles in different weight classes.
When the TUF era dawned in 2005, Couture was one of the promotion's new poster-boys, and became wildly popular due to his rivalry with Chuck Liddell. But 'The Natural' still had another trick up his sleeve; after an initial retirement in 2006, Couture returned in 2007 to upset Tim Sylvia and recapture the Heavyweight title, almost a decade after he first won it. When UFC commentator Joe Rogan stated "that guy is my hero", he was speaking for literally millions of UFC fans, too.
#2: Chuck Liddell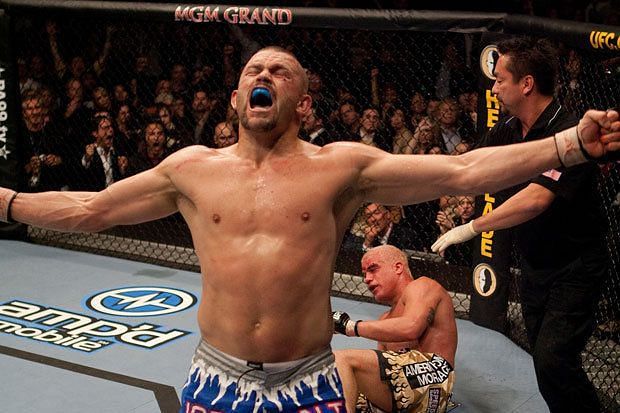 For a while at least, it seemed like Chuck Liddell would always be in the shadow of his former friend-turned-rival Tito Ortiz. But then a couple of things happened. Firstly, Liddell beat Ortiz when the two faced off – leaving no doubt as to who was the better fighter – and then when The Ultimate Fighter caused the UFC to explode in popularity in 2005, Liddell was one of the inaugural coaches and then defeated Randy Couture to win the UFC Light-Heavyweight title.
And from there, 'The Iceman' became the UFC's poster-boy and by far the most popular man on the entire roster. Liddell simply defined exactly what the fans believed a professional MMA fighter to be. With his trademark Mohawk, tattooed head, and primal scream-esque celebration, Liddell was one of the most intimidating men to ever step into the Octagon. And yet outside of the cage, he was soft-spoken, cool, and generally came across like a legitimate athlete.
At a time when MMA was working to establish itself as a mainstream sport, Liddell was the exactly the type of poster-boy that the UFC needed. And he lived up to his side of the bargain too, being involved in countless numbers of great fights, and defending his title successfully on four occasions.
When he finally retired in 2010 following a string of knockout losses, everyone from UFC President Dana White to the fans was sad to see the end of 'The Iceman'. Everybody loved Chuck Liddell, and perhaps more than any other fighter, it was Liddell that helped to usher the UFC fully into the modern era.
#1: Georges St-Pierre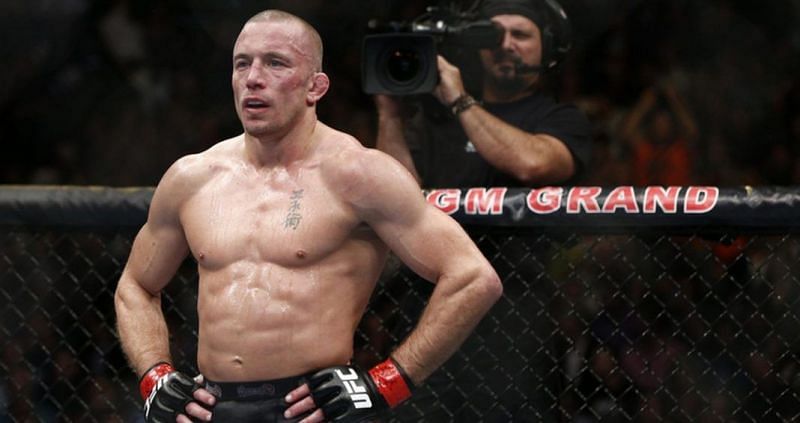 When he first debuted in the UFC in 2004 – a year before MMA exploded in popularity – it was clear that big things lay in the future for young Canadian Georges St-Pierre. Few people could've guessed quite how big he would become, though. Almost 15 years later, 'GSP' is by far the most beloved fighter in UFC history, and he's become a national hero in Canada to the point where his popularity rivals that of Wayne Gretzky and Bret Hart.
Over his time in the Octagon – where he put together a phenomenal record of 20 wins and 2 losses – not only did GSP establish himself as perhaps the greatest fighter to ever compete in the sport, but also the ultimate hero to oppose various trash-talking villains. Usually someone who sees the kind of success that St-Pierre did becomes cocky or arrogant – look at Jon Jones for instance – but 'GSP' always remained grounded and never became overconfident in his skills.
Not only did St-Pierre defeat great opponents like Carlos Condit, Matt Hughes and Jon Fitch, but he also embarked on huge feuds with the likes of BJ Penn, Josh Koscheck and Nick Diaz – opponents who were more than happy to poke at GSP and play the villain in the eyes of the fans. And when St-Pierre turned back their challenges – often in one-sided fashion – the fans ate it up with a spoon.
Nobody else came off like a super-hero quite like GSP did, probably because he was the only fighter who always seemed to come out on top regardless of the odds. And it was almost impossible to dislike the guy due to his humble nature, even if some fans wanted to.
When he chose to step away in 2013 – having never lost his Welterweight title – he left a gap that was almost impossible for the UFC to fill. If we see another fighter as universally popular as St-Pierre in the next 25 years of the UFC, it'll be a surprise.