Halli Thorleifsson, an award-winning designer from Iceland suffering from muscular dystrophy, recently made news after contacting Elon Musk on Twitter to confirm whether he was fired from his job.
The exchange between the two began after Thorleifsson shared a long thread saying that he lost access to his work computer nearly nine days ago when Twitter sacked 200 employees.
However, he claimed that the HR team could not confirm if Thorleifsson was still employed at the company. This prompted him to share his concerns on Twitter:
Thorleifsson also tagged former Twitter CEO Jack Dorsey and said he joined the company because he believed in what the latter was building:
As the thread went viral online, Musk responded to Thorleifsson asking him about his job profile:
Thorleifsson replied that the answer would lead to "breaking confidentiality" and asked if Musk's lawyers could approve the permission in writing so that he could discuss his work in public:
Shortly after, the SpaceX founder provided the approval himself. Thorleifsson then shared that he "led the effort to save about $500k on one SaaS contract," "led prioritization of design projects to make sure the company was able to deliver with a small team," and "led design crits to help level up design across the company."
He said he was also the "hiring manager for all design roles" and worked on efforts "to steer the company away from focusing on power users and on to younger users," among other things.
When Elon Musk asked Halli Thorleifsson to elaborate on his SaaS contract and design projects, the latter replied that it was the "Figma" contract and that he worked on "all active design projects."
However, Musk only shared two laughing emojis in response to the designer seemingly mocking his job role:
Halli Thorleifsson then clarified that his original query was about his employment status at Twitter, which initially remained unanswered by both Elon Musk and the HR team.
However, he noted that the HR team "just miraculously" replied, so he finally has the confirmation that he is no longer employed at Twitter:
The designer also asked Musk if he would make sure that the former is paid what he is owed as per his contract:
Elon Musk later wrote that Thorleifsson did "no actual work" at the company and claimed that he used muscular dystrophy as an excuse:
"The reality is that this guy (who is independently wealthy) did no actual work, claimed as his excuse that he had a disability that prevented him from typing, yet was simultaneously tweeting up a storm. Can't say I have a lot of respect for that."
He continued:
"But was he fired? No, you can't be fired if you weren't working in the first place."
Musk's response sparked immediate backlash on social media, with many accusing him of mocking disability. Some users also pointed out that Halli Thorleifsson was an award-winning designer whose company was acquired by Twitter.
---
Everything to know about Halli Thorleifsson
Haraldur Thorleifsson is an Icelandic designer who goes by the pseudonym Halli. According to his official website, he earned a B.S. in Finance and a B.A. in Philosophy from the University of Iceland.
Thorleifsson was also set to receive an M.S. in Economics but could not complete his degree. He has genetic muscle dystrophy and suffers from a form called dysferlinopathy.
Thorleifsson started a design agency called Ueno and ran it for seven years before Twitter acquired it in 2021. Ueno designed brands and experiences for companies like Airbnb, Apple, ESPN, Dropbox, Facebook, Google, NY Times, Oculus, PayPal, Uber, Venmo, Visa, and Walmart.
The company also won the Webby's, D&AD Awards, Red Dot Awards, Awwwards, FWAs, and more. It was reportedly featured on Inc 5000 several times.
Thorleifsson also started a non-profit called Bueno with the aim of donating money to "good people doing good things."
The designer won multiple prestigious awards himself. As per his official website, the President of Iceland once awarded him "for being good at business things."
He also received The Order of the Falcon, the Icelandic medal of chivalry, for contributions to the country's social issues and was named Iceland's Person of the Year in 2022.
Halli Thorleifsson started a fund that made 100 wheelchair ramps in Reykjavik in eight months. The initiative has already been featured by the United Nations and received awards from the Icelandic Human Rights Centre. Over the next four years, it plans to build 1500 more ramps in Iceland.
The 45-year-old is also building a small cafe, bar, and cinema in Reykjavik called Anna Jona, which is set to open this year. He is even creating an artist residency, studio, and gallery on the outskirts of Reykjavik with his wife, which is set to open in 2025.
Speaking to the BBC about his decision to sell his company Ueno to Twitter in 2021, Halli Thorleifsson said
"I decided to sell for a few reasons but one of them is that I have muscular dystrophy and my body is slowly but surely failing me. I have a few good work years left in me so this was a way to wrap up my company, and set up myself and my family for years when I won't be able to do as much."
In addition to his creative work, Thorleifsson also makes music as Onnu Jonu Son. His album, The Radio Won't Let Me Sleep, is scheduled for release this year.
---
Netizens call out Elon Musk for seemingly mocking Halli Thorleifsson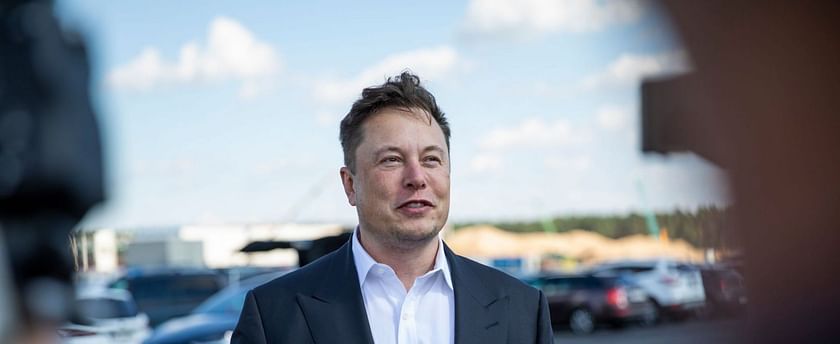 Elon Musk recently came under fire for seemingly mocking Halli Thorleifsson and his muscular dystrophy. Thorleifsson took to social media to clarify his employment status at Twitter. His thread detailing how Twitter cut off his access to his work computer without emailing him about his employment status went viral online and prompted a conversation with Musk.
However, Musk laughed at Thorleifsson's designation before the latter finally received an email about being laid off from Twitter. The Tesla CEO also claimed that the designer did "no actual work" and used his physical condition as an excuse.
Musk's statement sparked backlash on social media, and many called him out for mocking and firing the award-winning designer:
Halli Thorleifsson concluded his online conversation with Elon Musk by noting that the latter laughed at him but adding that he is "quite funny."
He even said that he was also okay with being laid off by Twitter but asked social media users to "stay tuned" to see if Musk, "one of the richest people in the world," would complete his payment as per the contract:
According to The New York Times, Twitter fired 200 employees in another round of layoffs last week and cut back 10 percent of its 2000 people strong workforce.