10 tactically lacking players in modern day football
60.31K //
Timeless
"10% luck, 20% skill, 15% concentrated power of will. 5% pleasure, 50% pain, and a 100% reason to remember the name!" sing the band Fort Minor in one of their songs. A staple of many football videos, the song uncannily encapsulates everything that the beautiful game stands for – honour, strength, grit and determination.Today's game though requires a calm, wise head on the shoulders along with all the talent – for football is becoming a more tactical game by the day. The players understand this better than anybody else and make the transition from being bright eyed prodigies to full-fledged professionals; some seamlessly and others with a great deal of effort.Some others though, seem to get stuck in a time-space continuum – their talent might be unparalleled, their temperament flawless. But they lack the flexibility, adaptability and nous to become every manager's go-to option. For, they can flourish in only a system of two and aren't really the flagbearers of tactical change in a line-up.Here's a list of 10 modern day players, who could've climbed a notch or two higher in the game, had they not been as tactically lacking as they are:
#10 Nicklas Bendtner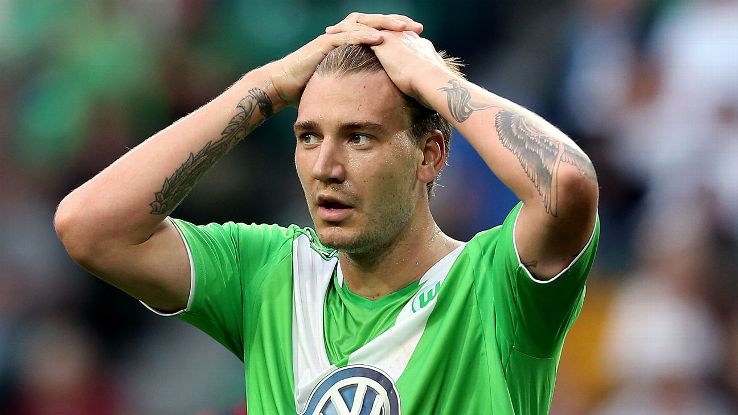 Not much needs to be said about the well documented study in failure that Nicklas Bendtner has become. The butt of many a troll, Bendtner is as much an object of ridicule today, as he is a footballer. His brash and outspoken ways have meant that he certainly isn't a role model to be followed. But all this would've been fine had his feet also done the talking. But, his is the case of a talented player whose career went awry because of tactical naivety, more than anything else.
Whether it was during his days as a Gunner wonderkid, or during his ill-fated spell at Juventus, Bendtner had always displayed an aversion to the pressing game. He relied solely on his target-man instincts, but as is the case today, being a stationary pole in the middle of the park, simply isn't enough. Peter Crouch learnt it the hard way; the Dane hasn't as yet.
For a career that is experiencing a massive free fall at Wolfsburg, it is time he bucks up.
#9 Adel Taarabt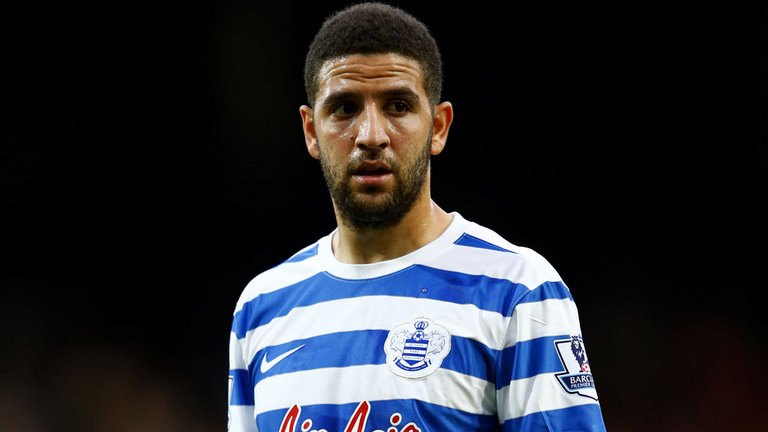 If Bendtner's is a case of a player's unwillingness to change and cockiness affecting his career, it is a lack of work ethic that has stalled the career of Adel Taarabt. The promising Moroccan's temperament has been in question time and time again, with his alarming dip in fitness further reinforcing doubts over his desire.
Naturally, with a lack of drive and desire comes a lack of tactical responsibility. Taarabt's heat map in the 2014-15 season, especially in the away fixtures, shows the playmaker predominantly occupying a small nucleus behind the striker, with his defensive movement being absolutely negligible.
This combined with his lack of pace, fitness and stamina, make him the worst kind of footballer there is, more often than not – a liability.
The aforementioned reasons mean that he cannot ply his trade in any other part of the pitch. So, unless he takes it upon himself and improves all facets of his game, a light at the end of the tunnel would be hard to find.
#8 Hatem Ben Arfa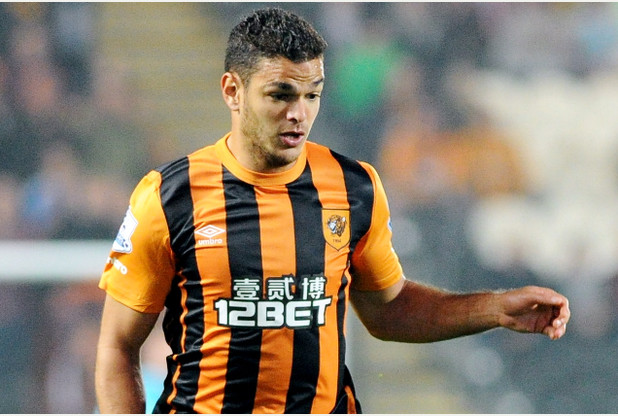 Hatem Ben Arfa's case is even more disappointing than that of Taarabt. A member of France's famed "Class of '87", which also included Karim Benzema, Samir Nasri and Javier Menez. A look at where the other three strut their stuff, juxtaposed with Ben Arfa's sorry state, tells the tale of a wasted talent.
An imperious right winger during his younger days, Ben Arfa lacked the requisite defensive nous expected of wingers. However, his coaches expected this to improve with age and experience. All he had to do was train more and listen to his manager. And that was exactly what he failed to do.
With a languid, lazy style of football, Ben Arfa was always vulnerable to criticism. But, his managers showed him immense faith – something which he failed to replicate.
A disregard for team ethic and tactical awareness coupled with a penchant for controversy meant that Ben Arfa was always going to be seen as a "what if?".Time and age hasn't changed this, as he's still the same at 28.
#7 Anderson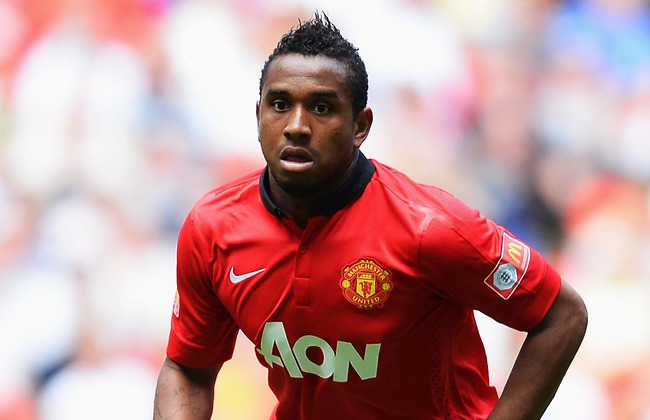 Another phenomenal case of wasted talent is that of Anderson. The 2008 Golden Boy winner has one of the most curious career trajectories in football, with his stagnating stint at Old Trafford, seemingly dragging on forever, till he finally moved this January.
Touted to be the next great United midfielder upon his arrival, he was given a long rope by Sir Alex to settle and get to grips with the English game. But he never got to grips with football in the Old Blighty and looked like a real misfit in the United sides of the time.
Anderson had the passing ability, the tenacity needed and was physically strong. However, his pedestrian movement in midfield, coupled with his inability to play according to the game situation, both qualities which never seemed to change, proved to be his biggest undoing, as he was repeatedly taken off by the legendary Scotsman.
An alarming lack of fitness coupled with his poor understanding of the game meant that he couldn't and still cannot cut it out with the best in the business, unless he's willing to change his style and physique.
#6 Jonjo Shelvey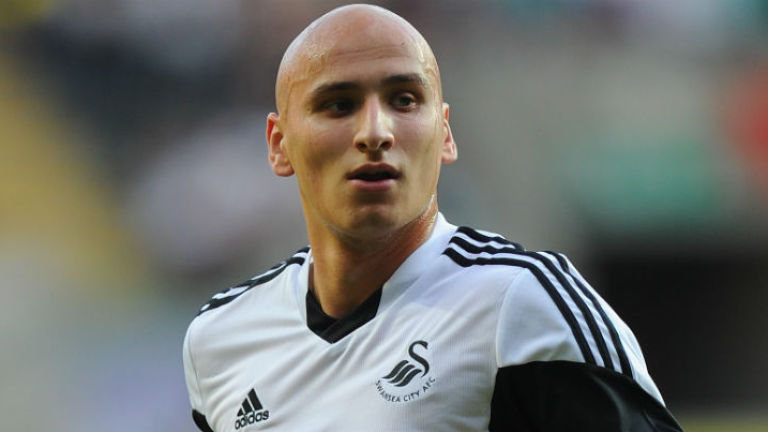 Unlike others on this list, Jonjo Shelvey isn't a player who is temperamentally flawed or supremely talented. The 23-year old youngster is a decent footballer who has fought his way into the limelight, with some stunning goals along the way. But, he isn't without shortcomings.
The primary one among them is his questionable decision-making. And for a central midfielder, this may well prove to be a suicidal trait. Shelvey has often shown a lack of understanding and has fluffed his lines when pressed relentlessly.
With reckless passing being an almost habitual concern when he has the ball, the opposition always have an outside chance when Shelvey isn't at his best.
All this, combined with an annoying habit of trying out too many Hollywood passes mean there's a long way to go for the Swansea player tactically. A wonderfully talented player, it's about time that Shelvey learns the tactical aspects of the game.
#5 Nani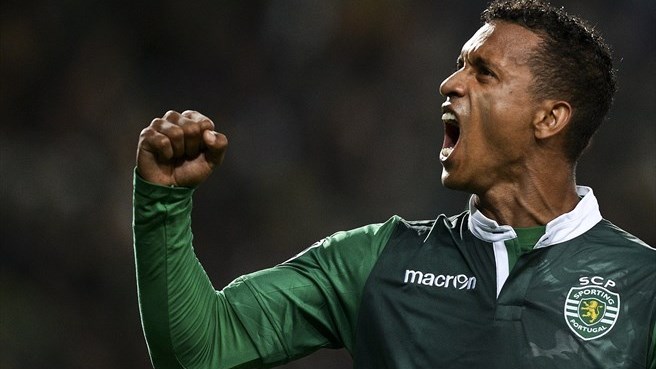 For someone with a set of skills as diverse as that of Luis Nani, it really is a pity that his skillset is so limited and narrow in the larger context of the word. A tricky and menacing presence on either flank, Nani represents a class of wingers who would've succeeded in the eras past – the ones where wingers didn't have defensive duties.
While frequent relinquishing of defensive duties is commonplace among wingers, many of them know to put in a shift, at least when the situation demands it. Not Nani, though. His painfully lethargic marking and equally tedious tracking back made him an ideal player to offload, when United had to defend narrow margins.
However, what made Nani even more tactically infuriating was his reluctance to pass the ball quickly, as he is notorious for holding on to it for longer than needed.
Although his link-up play with the full-backs has always been good, the fact that he is lax in terms of fulfilling his defensive duties and slow with his passing, means that despite his tremendous skill going forward and ability to produce moments of genius, he remains a player who is not up to the mark tactically
#4 Lukas Podolski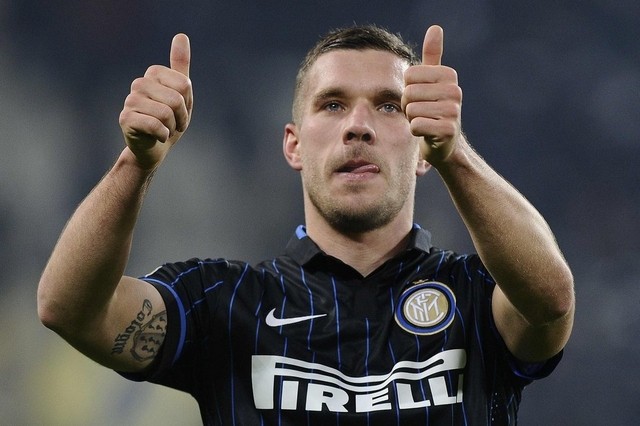 Why is a player who can play as a winger as well as an out-and-out striker termed one-dimensional? Ask Lukas Podolski. Among the hottest talents on the planet nearly a decade ago, Podolski is probably the last remnant of a youth system that Germany has successfully revamped since.
Considered a neither-here-nor-there player today, Podolski never fit in at Arsenal. A player full of direct running, he possesses a vicious left foot and is blessed with clinical finishing.
However, intricate passing, holding up play, creating space and cutting in are and have never been his forte. And, unfortunately, these are the qualities that Arsene Wenger typically expects from his wingers.
Every time he played, the creative midfield system of Arsenal, which was the most important component of the team, ended up looking toothless, as he was never really a passing outlet and nor was he a target man.
Instead, Podolski was the jack of a few trades – trades which Arsene Wenger deemed unnecessary. Though he may be tactically wanting, he still is one hell of a player on his day.
#3 David Luiz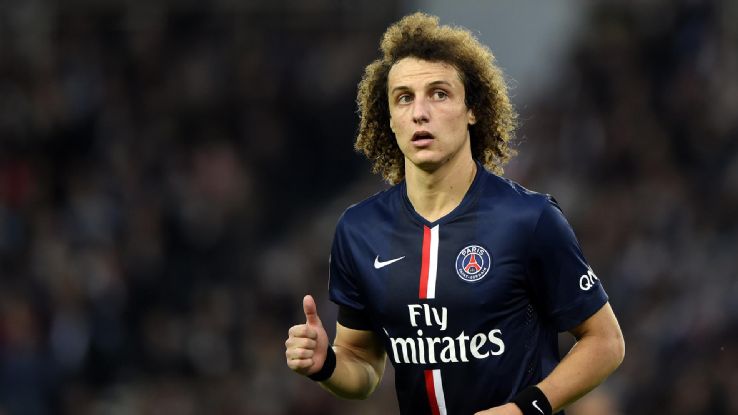 David Luiz is arguably the biggest offender in this list – solely, because of his playing position. For someone who plays the two most tactically dependent roles in the game – that of the centre-back and holding midfielder, David Luiz still has an awful lot to learn as far as tactics are concerned.
While the world loves his adventurous forays into the attacking half, it seldom helps his team's cause, as the Brazilian often forgets about tracking back. While his forward-thinking approach to the game is refreshing to watch, it affects the make-up of his team dearly. And Chelsea manager Jose Mourinho was quick to realise this, as he sold him for a princely sum to PSG.
The fact that his qualities are also suited to him playing a box-to-box midfield role were identified by both Rafael Benitez and Mourinho, who used him in that role in big matches, as his continuous mix of energy and hustle paid great dividends.
However, the same does not apply when he plays as a central defender, as sometimes, that natural flair and flamboyance take over and he comes out of position, either to make interceptions where him holding his position would have been better, or to initiate attacks.
With his knuckleball freekicks and trademark afro, Luiz is a popular figure in the modern game. Given his popularity, it is sad that he's remembered most for his atrocious defending against Germany in that fateful match. Maybe, some tactical schooling is all he needs to emulate his teammate Thiago Silva and become the best in the worldrogre.
#2 Juan Mata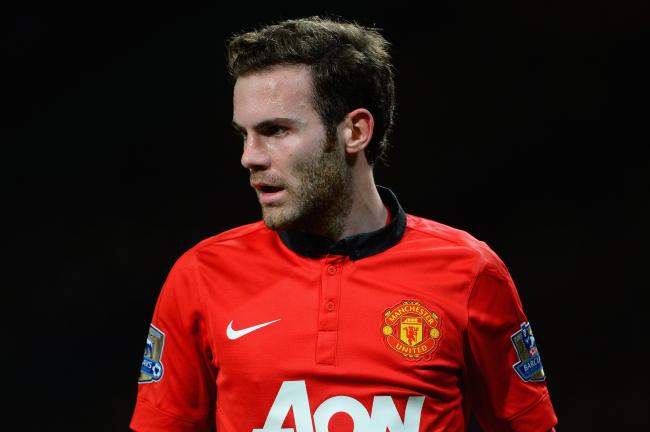 The least colourful and most gentlemanly among all the players in our list, Juan Mata is an absolute treat to watch. A fantastic footballer, Mata is one of the best technicians in the game today. The only downside to his playing style though is his tactical rigidity.
Mata prefers to play in the hole just behind the striker, as a classical No.10, who sprays his passes around and dictates the game from an advanced position. Play him deeper and you leave yourself open at the back; play him on the left, and you're wasting his talent as he just becomes another crosser; play him on the right, and you're limiting his ability as he's neither quick nor skilful enough to beat the full-back.
This tactical dilemma that he presents is one that managers choose to avoid these days by playing highly versatile playmakers – either the ones who can drop deep, or the fast ones who can be shunted out to the wings should the manager decide to play an extra striker. Not being versatile, however, is Juan Mata's biggest problem.
#1 Mario Balotelli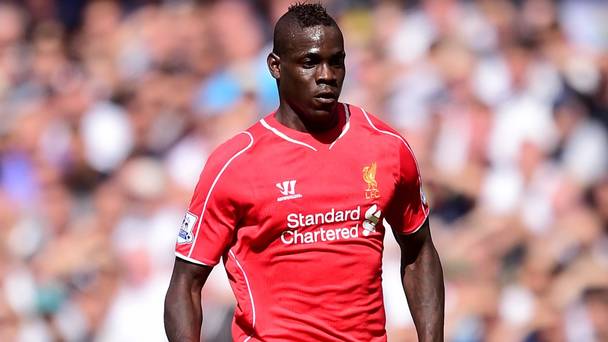 Neither man nor god has yet found a footballing system to coax the best out of "Super Mario" Balotelli. Signed as a direct marquee replacement for Luis Suarez, the Mario Balotelli circus arrived at Merseyside with a lot of fanfare. A few months later, here he is, struggling to be a part of even the bench.
While his lackadaisical attitude to the game is as much a factor behind this as his tactical naivety, it is the latter that I'd like to highlight here. Liverpool play a front three that keeps interchanging constantly as they relentlessly press defenders into giving the ball away.
Balotelli, on the other hand, is a footballer more in the mould of Edin Dzeko, without the same clinical precision – someone who likes to stay up the field and become a passing outlet for the team when required.
Balotelli often drops deep unnecessarily, becomes offside constantly, attempts speculative long rangers frequently and at times doesn't even get into the box when the cross comes in. All these point to a player who is still not very ready as far as adapting to the tactics of his team are concerned.