10 tactically lacking players in modern day football
60.28K //
Timeless
"10% luck, 20% skill, 15% concentrated power of will. 5% pleasure, 50% pain, and a 100% reason to remember the name!" sing the band Fort Minor in one of their songs. A staple of many football videos, the song uncannily encapsulates everything that the beautiful game stands for – honour, strength, grit and determination.Today's game though requires a calm, wise head on the shoulders along with all the talent – for football is becoming a more tactical game by the day. The players understand this better than anybody else and make the transition from being bright eyed prodigies to full-fledged professionals; some seamlessly and others with a great deal of effort.Some others though, seem to get stuck in a time-space continuum – their talent might be unparalleled, their temperament flawless. But they lack the flexibility, adaptability and nous to become every manager's go-to option. For, they can flourish in only a system of two and aren't really the flagbearers of tactical change in a line-up.Here's a list of 10 modern day players, who could've climbed a notch or two higher in the game, had they not been as tactically lacking as they are:
#10 Nicklas Bendtner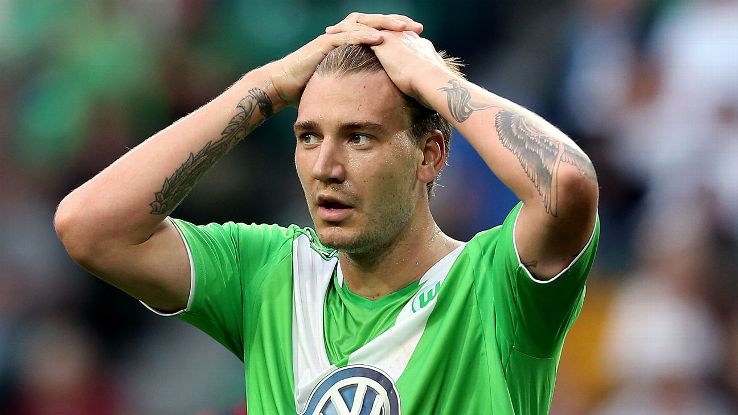 Not much needs to be said about the well documented study in failure that Nicklas Bendtner has become. The butt of many a troll, Bendtner is as much an object of ridicule today, as he is a footballer. His brash and outspoken ways have meant that he certainly isn't a role model to be followed. But all this would've been fine had his feet also done the talking. But, his is the case of a talented player whose career went awry because of tactical naivety, more than anything else.
Whether it was during his days as a Gunner wonderkid, or during his ill-fated spell at Juventus, Bendtner had always displayed an aversion to the pressing game. He relied solely on his target-man instincts, but as is the case today, being a stationary pole in the middle of the park, simply isn't enough. Peter Crouch learnt it the hard way; the Dane hasn't as yet.
For a career that is experiencing a massive free fall at Wolfsburg, it is time he bucks up.