5 unbreakable ODI World Cup records
548.83K //
Timeless
It is hard not to romanticise cricket, the World Cup in particular, given how the same stage becomes an abode of jubilation and heartbreak in a short span of time. If there is one thing that cricket followers know, it is that you can never say never in this game, which is capable of throwing amazing twists, sensational escapades and scintillating sequence of events beyond the predictable or the reach of the expected.Yet there are some records in the World Cup that stand as monoliths, almost unshakeable, almost unbelievably untouchable. Like Bob Beamon's 'leap of the century', these records are going to be here for a long time until other prodigies attract the rare combination of longevity, class, opportunity and luck. There are some dubious records as well, but for now, we will only celebrate great events, records that are testimony of a good performance, not a bad one.There are those that look tough like Glenn McGrath's best World Cup bowling figures of 7/15, Zaheer Khan's strike-rate of 27 and Andy Roberts's economy of 3.24 for a minimum of 1000 balls (nevertheless, even in the era of big scores, Shaun Pollock had come reasonably close with 3.60).Here are 5 records in World Cups that seem unbreakable in terms of the threat they were ever under, zilch!
#5 Most 50+ Scores - Sachin Tendulkar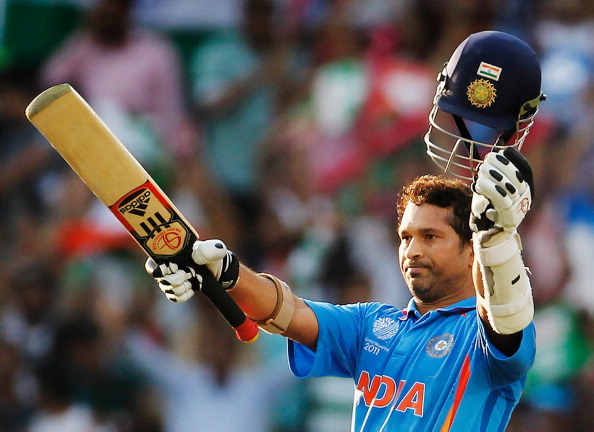 There are tons of batting records in Sachin Tendulkar's name, so many that it is hard to keep a track of them. That is what we get when genius combines with discipline and longevity – a rare combo.
One of his remarkable feats is the tally of 21 50+ scores in World Cups. He did it in just 44 innings, spanning over 6 World Cups. It would have been higher had India not been eliminated in the first round of the 2007 World Cup.
The man, who also has the record for most runs in a World Cup (673) and most overall runs (2278), has 15 half centuries and 6 centuries in the tournament history, both individual records as well. Ricky Ponting, his closest competitor, who played one match more than him has just 11 50+ scores, a yawning gap indeed.
Of the current players, Kumar Sangakkara and Mahela Jayawardene have 8 each, while Australia's Michael Clarke has 6. This record certainly will stand the test of time. Even with an exceptional World Cup like Matthew Hayden had in 2007, it is a little tough imagine someone scoring more than half a dozen 50+ scores in one World Cup