5-a-side tournament featuring Europe's top 5 leagues - Who wins?
27.19K //
Timeless
Aside from the regular games of football that pit 11 players against 11, the beautiful game can also beplayed with a lesser number of players. Its one of those things that make it so popular all over the world. Sometimes, its seven on each team or maybe six. The most widely played alternative form, however, is the five-a-side. Played indoors oron the street,beaches,rooftops and also on training pitches, the five-a-side is a fast-paced game with an emphasis on passing, control,technique and quick-thinking.Its interesting to wonder how the worlds best footballers would fare in a five-a-side game. There are numerous players at the top level, who have a particularskill-set that is exactly whats needed for a proper five-a-side. Based on an analysis of such players, we have decided to compile a list of the best five-a-side teams from the top European leagues one team each from England, Spain, Germany, France and Italy. All teams are set ina 1-2-1 diamond formation.Remember that this is not necessarily a list of the best 5 players in each league.Disagreements are expected,so feel free to post your own lists in the comments section!Disclaimer: This article is based on the views of theauthorand does notnecessarilyreflect the views of Sportskeeda.
#1 Italian Serie A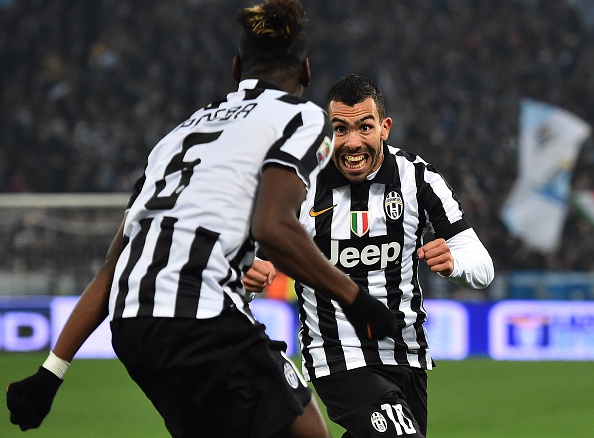 Back in the 1990s, what Milan was to fashion, the Serie A was to football. The good times came to an end in the 2000s and the league has been on a downward spiral ever since. However, hopes of a revival have been sparked by the recent continental success of Juventus and Fiorentina. It seems Italian football is not dead yet.
The Serie A team's goal is guarded by Genoa's Mattia Perin. The 22-year-old has attracted scouts from all over Europe with performances that belie his age. Unperturbed by the quality of the opposition, Perin has been a calming presence in goal.
In defence, we have Giorgio Chiellini. The Italian was at the end of an infamous Luis Suarez bite at the World Cup but hasn't let anything stop him since then. His composed performances have been key to Juventus having a chance of a treble.
The midfield dynamo is another Juventus player, Paul Pogba. The Best Young Player at the 2014 World Cup, Pogba has seen a meteoric rise to becoming one of the world's foremost box-to-box midfielders.
Partnering him is Miralem Pjanic, the Bosnian genius who can serve up some delicate passes and score delightful goals after dribbling through entire defences.
Up front, we have Carlos Tevez, who is a livewire that no defender would like to mark. Relentless and prolific, you can count on this Argentine to somehow get you goals.