10 most bizarre dismissals of all time
1.06M //
Timeless
Cricket, being the funny old game that it is, has produced numerous magicalmoments over the years somememorable, others forgettable. There have been some really strange waysthe batsman have found over the years to get out, but these select few take the top billing in the list of top 10 most bizarre dismissals of all time:
#10 Kumar Sangakkara - Colombo, 2009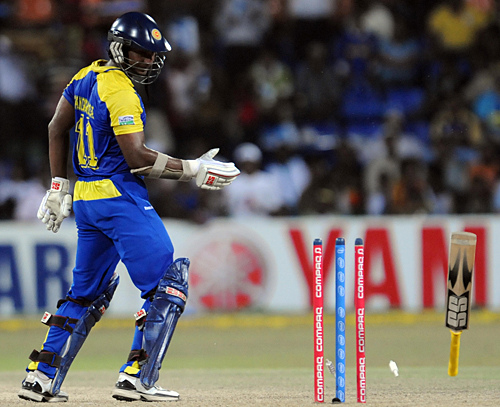 This is the sort of stuff that happens when nothing is going your way! It was the Compaq Cup final between Sri lanka and India at the R. Premadasa Stadium in Colombo. On the back of a brilliant 138 from Sachin Tendulkar, India had posted a formidable 319 runs on the board.
In reply, Sri Lanka were 182/5 in 27 overs when the mishap occured. RP Singh bowled a full toss with a rather set Kumar Sangakkara on strike. On another day, the stylish left-hander would've dispatched that sort of delivery out of the stands but the luck that day was really on India's side.
Eyeing the cow corner region, the bat slipped out of Sanga's hands and fell right on top of the stumps. India wrapped up the remaining wickets soon and sealed fate of the title in their favour.