Tennis icon Caroline Wozniacki and her former NBA player husband David Lee recently enjoyed a fun double date on the golf course with the Dane's compatriot – professional golfer Emily Kristine Pedersen and her caddie boyfriend Olly Brett.
Caroline Wozniacki shared the details of their eventful day date on social media. The retired tennis player, who resides in Florida with her family, revealed that she and her fellow Danish sportswoman Emily Kristine Pedersen teamed up together for a golf contest against their better halves, seemingly at the Fisher Island Club in Miami Beach, Florida.
"Girls vs boys today !" the 32-year-old wrote on her Instagram story.
At one point during play, Caroline Wozniacki's golf ball seemingly landed in a hazard as the former Grand Slam champion was seen trying to hit a shot from a greenside bunker. Taking it in good humor, Wozniacki joked about getting to enjoy beach vibes while in the sand.
"Spend some time on the beach," she hilariously commented.
The former tennis player also shared a picture of her and Pedersen engaging in a deep conversation on the course in the midst of their contest against their partners.
"Serious tactics being discussed !" the former athlete said, smiling.
Wozniacki further hinted that the Danish ladies ended up winning the fun competition.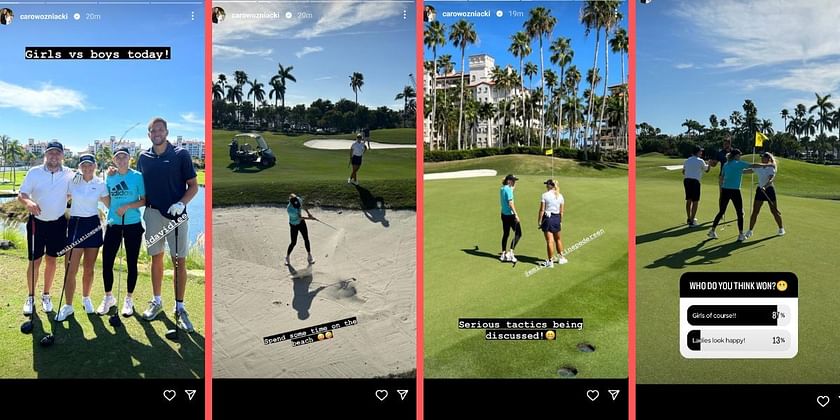 ---
"Olivia had fun too" – Caroline Wozniacki's golfing adventures with one-and-half year-old daughter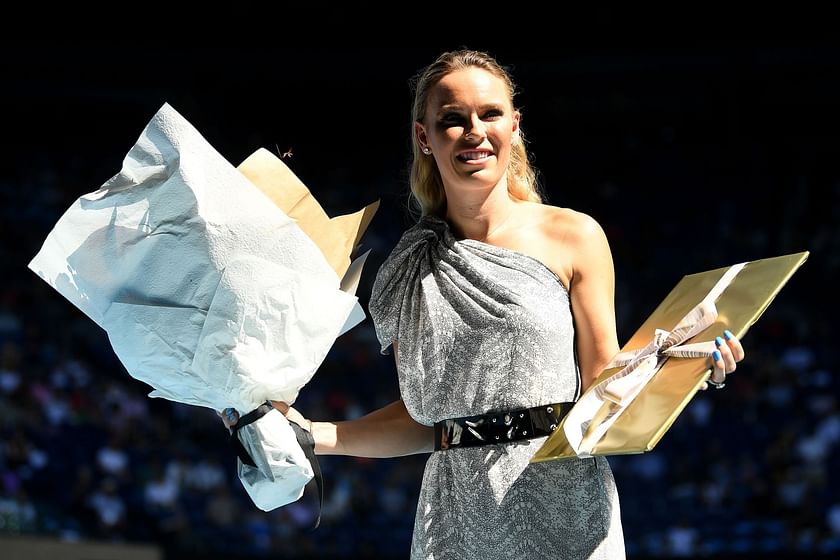 Caroline Wozniacki has been introducing her daughter Olivia to various sports. The 2018 Australian Open champion has previously offered the toddler a glimpse into the life as a tennis player.
While Wozniacki may have chosen the sport for her career, the former player has also always been vocal about her passion for golf, and has been a frequent visitor to golf clubs for some recreational fun.
Not long ago, the Dane was accompanied by her almost two-year-old daughter at the Fisher Island Club. The ecstatic mother-of-two shared her experience with fans on social media.
"Back at it," she wrote on her Instagram stories, adding "Days like this is what makes you come back."
"Olivia had fun too !" she said.
Wozniacki has been living life to the fullest since retirement. The former World No. 1, who married her now-husband David Lee in June 2019, retired from the sport at the Grand Slam Down Under in 2020. The following year, the couple welcomed their first child (Olivia). In October 2022, they introduced their second bundle of joy – son James - to the world.