Andy Roddick has suggested that neither Novak Djokovic nor Cameron Norrie could be blamed for what happened in their match at the 2023 Italian Open.
On Tuesday, May 16, the Serb defeated Norrie 6-3, 6-4 in an hour and 30 minutes. In a press conference after the match, Djokovic expressed his displeasure at some of the antics of the Brit.
Norrie smashed a ball into the defending champion's foot in the second set and while he immediately apologized, Djokovic stared at him for a while. The World No. 1 was also unhappy with Norrie fist-bumping after every point and taking a medical timeout right before the last game of the match.
Speaking to Tennis Channel, former World No. 1 Roddick remarked that both players were right in their actions.
"It's fairplay. Norrie has every right to do what he wants and Novak has every right to not like it," Roddick said. "He wasn't breaking any rules. I've gotten in trouble for criticizing people for taking medical timeouts a little too often."
Roddick advised the tennis world to move on and added that Norrie was just trying something different to win more points and that the Brit shouldn't be looked down upon.
"Novak said that he looked at the replay and said that maybe Norrie didn't see him with his back turned. So Novak understands hitting a ball where you're not supposed to," he added. "Listen, it doesn't matter. Norrie can do what he wants, Novak cannot like it, we wash our hands, and we move on. Novak got the win and it's over. Or we stay mad about it, which makes no sense at all."
"He didn't break any rules, he was obviously trying to do something because he was not winning with the patterns that were being played on the court. So he tried to change the dynamic of the match. Novak is just way too experienced, he has seen it too many times. You're going to blame a guy for trying? You don't have to like it but he was trying something," he concluded.
---
Novak Djokovic proud of his record at Italian Open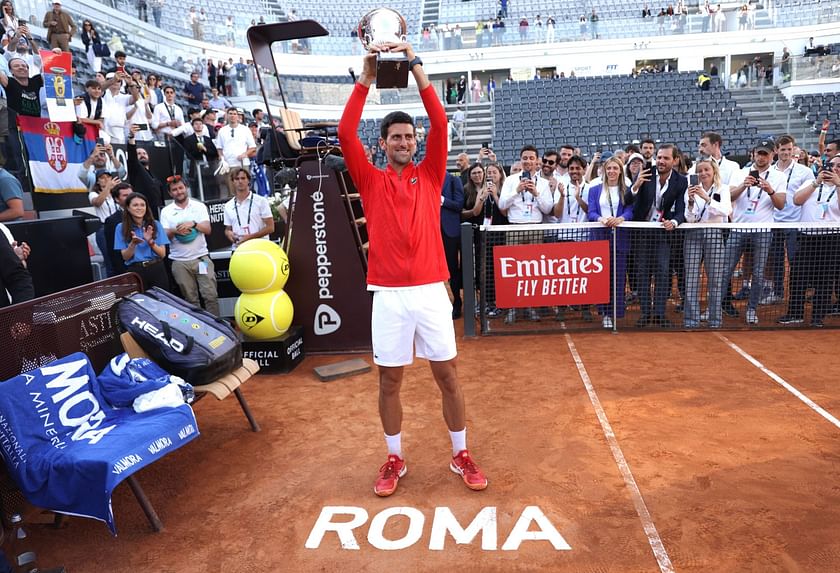 Novak Djokovic has made it to the quarterfinals of the Masters 1000 tournament in Rome every year since making his first appearance in 2007.
On Monday, he reached the last eight for a record 17th time. The Serb, who has won the title six times, stated that he was thrilled with his performances over the years in Italy's capital city.
"I'm definitely pleased with my results historically here in Rome," Djokovic said. "It's one of my best tournaments, most consistent tournaments, on all surfaces. I won the tournament quite a few times and played a lot of finals or semifinals, quarterfinals at least in the 17 years, which is amazing that I've been coming to Rome."
Djokovic will take on seventh-seed Holger Rune in the quarterfinals today, May 17.