Tennis fans were left amused when Rafael Nadal asked them to translate his latest Spanish interview.
Nadal has been out of action ever since he suffered a hip injury at the Australian Open in January this year. In May, he conveyed that he will be taking an extended break from tennis as he recuperates from the said injury.
The Spaniard recently gave an interview, where he discussed his comeback plans, injuries, personal life, rivals Novak Djokovic and Roger Federer, as well as his compatriot Carlos Alcaraz.
Rafael Nadal later posted excerpts from the interview with Movistar+ on his social media account. The 22-time Grand Slam champion hilariously said that he was expecting that the fans would find a way to translate the interview, originally conducted in Spanish.
"I know it's in Spanish… but I am sure you guys will find the way to translate," Rafael Nadal wrote on his Instagram story.
The Spaniard's comment drew hilarious reactions from tennis fans on social media site X.
"Haha, I died laughing… the king got jokes and also knows how we roll!" one fan joked.
"He know we be out here scrambling every time something drops in Spanish," another fan wrote.
Tennis writer Bastien Fachan quoted Kim Kardashian while teasing Rafael Nadal for his comment.
"Rafa really said get your f------ ass up and work,'" the tweet read.
Here are a few more reactions from tennis fans:
---
"At the time I am in my life, all that is very far away" – Rafael Nadal on winning Majors right after comeback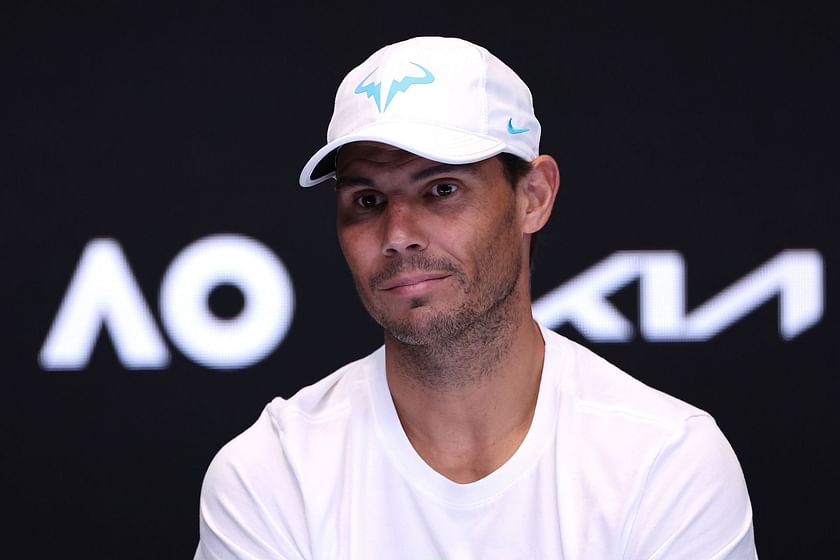 In the interview with Movistar+, Rafael Nadal spoke about what he is aiming for when he returns to the tour.
The Spaniard, who has expressed that he will likely retire in 2024, said that he will be keeping his goals realistic. While he wishes to be competitive again, he won't be focusing on winning Grand Slams.
"Yes, I would like to play again and be competitive again, but the dream is not to come back and win Roland Garros or win Australia, so that people don't get confused, right?" he said in the interview (Translated from Spanish).
The 37-year-old won two Grand Slam titles in Melbourne and Paris last year. He, however, suffered a dip in form later in the season, following multiple injuries.
He admitted that, at this stage in his career, he is 'far away' from winning Grand Slams. He, however, also noted that winning Major titles isn't an 'impossible' dream, given that in sports, things can change quickly.
"I am very aware that at the time I am in my life, all that is very far away, right? And I don't say it's impossible because in the end I say things, I have said it a thousand times, all things in sport, they change very quickly," he said.
What is the foot injury that has troubled Rafael Nadal over the years? Check here
Edited by Sudeshna Banerjee