Tennis legend Roger Federer was spotted with his family at the 2023 F1 Miami Grand Prix, wandering around the paddock and taking photos.
The Miami Grand Prix this year has been nothing short of thrilling, with a fierce title battle playing out. During the qualifying round Red Bull's Sergio Perez took pole position, closely followed by Aston Martin's Fernando Alonso in second and Ferrari's Carlos Sainz in third.
Federer, who has been spending his retirement by participating in high-profile events like the Met Gala, took some more time off to attend the F1 race in Miami. The 20-time Grand Slam champion was accompanied by his wife Mirka and all four of his children at the event.
Roger Federer also had a reunion with Juan Martin del Potro in Miami. The pair exchanged a warm embrace before the race began, and the Argentine shared a video of the touching moment on Twitter.
---
Roger Federer heaps praise on Lewis Hamilton and George Russell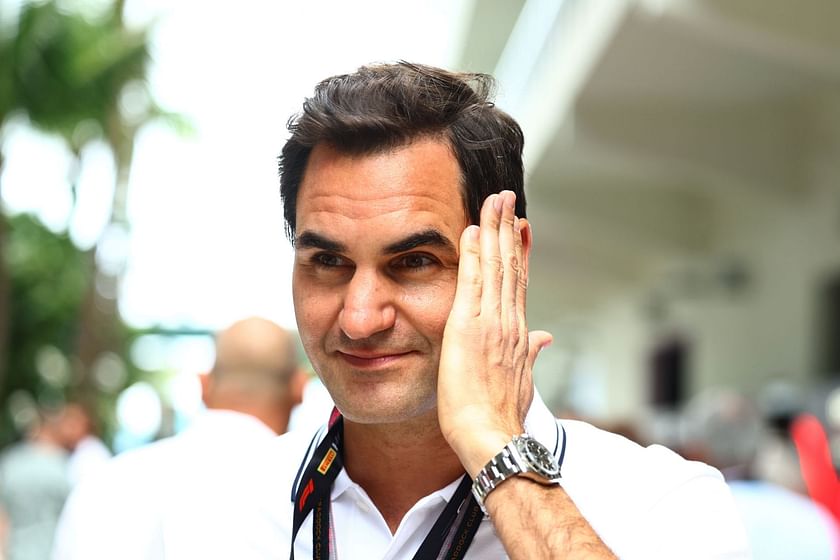 During his time in Miami, Roger Federer told Skysports that it was his third time attending F1.
"This is my third time, yes," he said. "I've been to Abu Dhabi the big race with Hamilton and [Nico] Rosberg at the time and then I did Barcelona qualifying last year which I really enjoyed as well."
"It was a bit more relaxed away from the big race and then now here so it's great fun to be back, having finally a bit of time to do things like this as well," he added.
When asked if the Miami Grand Prix was Max Verstappen's "time," Federer praised the Dutchman but expressed his admiration for Lewis Hamilton, calling him "amazing."
"It seems like he's obviously got a great car, he's an amazing driver too. I still hope for Lewis he's going to have a great race here and hopefully another great season. He's been amazing, I've also gotten to meet Lewis on many occasions," he said.
The 20-time Grand Slam champion also gushed about George Russell and wished him luck, recalling the time Russell came to London to attend the Laver Cup.
"I saw also George at the Laver Cup, he came to London at my big end and stuff. I showed him around, I was the host so now he's like kind of the host here. So I wish him well but of course Max is doing incredible work at the moment," Federer said.