ATP's recent announcement regarding domestic violence allegations against Alexander Zverev isn't setting well with tennis fans. Moreover, a journalist's "insensitive" remark about the closure of the case has only fanned the flames of anger among fans.
On Tuesday (January 31), the ATP released a statement announcing the conclusion of the case against Alexander Zverev, where he was accused by his ex-girlfriend Olya Sharypova of domestic violence.
"A major independent investigation into Alexander Zverev has found insufficient evidence to substantiate published allegations of abuse. As a result, no disciplinary action will be taken by ATP," the statement read.
"This determination may however be reevaluated should new evidence come to light, or should any legal proceedings reveal violations of ATP rules," it further said.
Renowned tennis journalist Christopher Clarey reacted to the news, suggesting relief and stating that its closure was a "long time coming."
"A very long time coming. If no charges brought elsewhere should allow for closure," Clarey wrote, adding, "Apologies. to clarify. meant closure of the case not emotional closure."
Although the journalist further explained that he meant "closure of the case" as opposed to emotional closure, his words did not sit right with tennis fans, who blasted Clarey for his position on the ordeal.
"My expectations were on the floor for sensible, culturally educated coverage of this news but… wow. How do you even begin to cover how incurious, not to mention insensitive, this is?" one tennis fan remarked.
"Closure for the ATP only, because they can say, 'We've done all we can.' No closure for him, because nobody believes him. Certainly no closure for her, because she's essentially been dismissed," another individual said.
Here are a few more fan reactions:
---
"Justice has prevailed" - Alexander Zverev's statement regarding case closure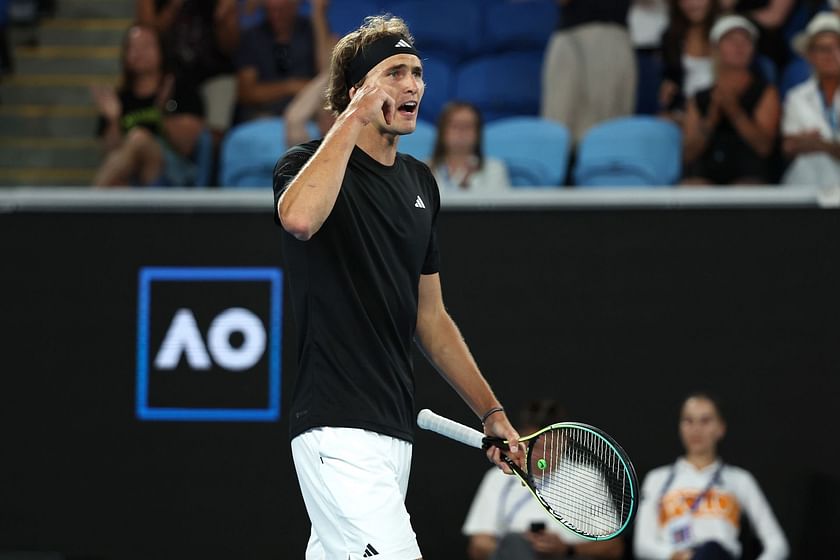 In late 2020, Alexander Zverev's ex-girlfriend Olya Sharypova came forward and accused the former World No. 2 of domestic violence. The tennis star has, however, refuted the allegations ever since.
After the ATP's declaration, Zverev released a personal statement regarding the ordeal and called the claims "baseless" to begin with. The German further stated that he had fully cooperated with the governing body and revealed that he had initiated court proceedings in Germany as well as Russia (of which Olya Sharypova is a citizen).
"From the beginning, I have maintained my innocence and denied the baseless allegations made against me. I welcomed and fully cooperated with the ATP's investigation and am grateful for the organization's time and attention in this matter," he said.
"In addition to the ATP's independent investigation, I have also initiated court proceedings in Germany and Russia, both of which have won," he added.
Zverev concluded by thanking his close ones and conveyed that he wished to put the ordeal behind him and focus on tennis and his recovery from an ankle injury.
"I am grateful that this is finally resolved and my priority now is recovering from injury and concentrating on what I love most in this world - tennis. I want to thank my friends, family and fans for their ongoing support. We followed the long and difficult process and justice has prevailed," he said.