Former British-Canadian player Greg Rusedski has stated that only Tom Brady can match Novak Djokovic's sporting achievements.
Djokovic has had a fantastic 2023 season, winning three Grand Slam titles (Australian Open, French Open, and US Open) and finishing as the runner-up at the fourth (lost to Carlos Alcaraz at the Wimbledon Championships). The 36-year-old is now the first man to win at least three Majors on each of the three surfaces.
On the other hand, Brady is a former American football player who is widely regarded as the greatest quarterback of all time and one of the greatest players in NFL history. He is a seven-time Super Bowl champion and a five-time Super Bowl MVP.
Former British No. 1 Rusedski has stated that Djokovic's sporting achievements can only be matched by Brady.
"He wants to be known as the greatest of all time, not even have a debate about it. There's only one athlete in sport I can think, especially in American sport, Tom Brady. Look at all the Super Bowls he's won. Ironically, Tomy Brady was there [at the US Open] watching Novak Djokovic," he said on the latest episode of Tennis Channel Inside-In podcast.
The 50-year-old further stated that Djokovic is the GOAT (Greatest Of All Time) and there is no other player, in any sport, who can match his consistency, bar Brady.
"Novak to me is the best athlete on the planet at the moment bar any sport. I don't care what sport you are talking about. His consistency, what he is doing on court and what he is doing at his age, nobody has done before apart from Tom Brady with the Super Bowl wins," he said.
"Right now I'd say he's the GOAT, wanting 27, 28 Majors and distancing himself from the pack. He's tied Margaret Court with . Not only he wants to be the best male tennis player, he wants to be the best tennis player male, female, anything. An Olympic gold next year in Paris is huge for Novak," he added.
---
"Conditions were very windy" - Greg Rusedski believes Novak Djokovic was unlucky in Wimbledon final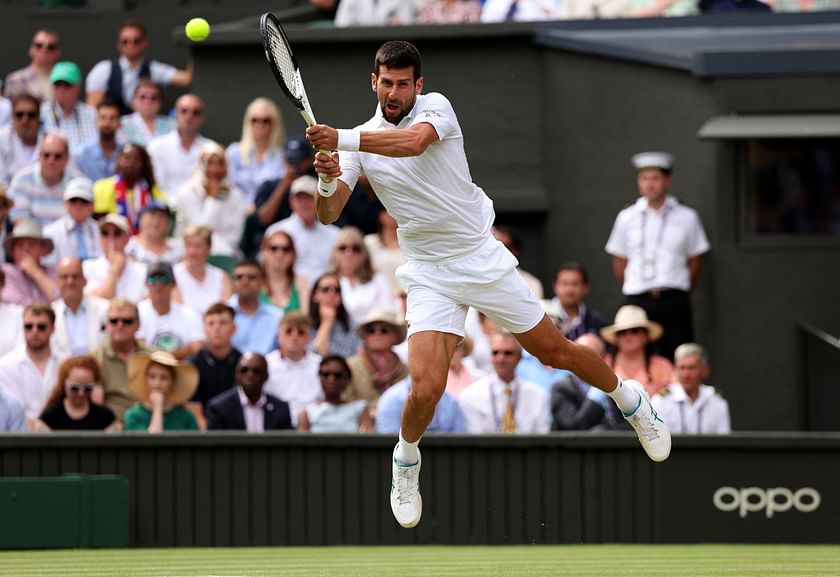 Greg Rusedski opined that Novak Djokovic will be very happy with winning three out of four Grand Slams in 2023.
That said, he believes the Serb was unlucky at the Wimbledon Championships as he could not battle both Carlos Alcaraz and the condition in the final.
"I think you got to go back to Wimbledon when Novak was a little bit unlucky because he should've been up two sets to love. Conditions were very windy. His serve was really negated in that final which Alcaraz took advantage of from the second set on," he said.
"With the way conditions were, executing on the big points, it was Carlos the youngster who took advantage. Novak will be very pleased with three out of four Majors this year and number 24," he added.
Alcaraz defeated Djokovic 1-6, 7-6(6), 6-1, 3-6, 6-4 in the final at SW19 to clinch his maiden title at the grasscourt Major and become just the fifth man in the Open Era to win multiple Grand Slams prior to turning 21.